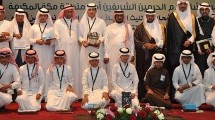 04/12/2016
GLOBE Saudi Arabia Cloud Competition
GLOBE Saudi Arabia recently held a cloud competition, inviting all GLOBE students in the country to increase their knowledge of clouds by observing them and submitting their best photos and videos.
>>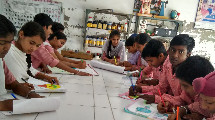 08/27/2015
India's CloudSat Team and Students - Ten Years of Studying the Clouds
CloudSat has been in orbit since 2006 and GLOBE students in India have been involved with CloudSat since the very beginning. Over the years, a fruitful collaboration between the NASA CloudSat Education Network and schools in the Punjab has kept GLOBE students looking to the skies for clues about the weather.
>>
02/29/2012
The Next Generation of GLOBE Climate Scientists in Peru
The year 2011 brought new challenges and developments for the GLOBE community in Peru. A group of students from the National Agrarian University-La Molina, interested in the Student Climate Research Campaign (SCRC) and the 2013 GLOBE Learning Expedition, have worked hard to disseminate the SCRC in Peru and to consolidate their knowledge and research skills.
>>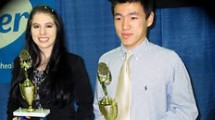 08/12/2011
GLOBE Students in Connecticut Examine Quality of Local Water Sources
At Amity Regional High School in Woodbridge, Connecticut, students have the opportunity to participate in a four-year science research program in conjunction with their regular science course load. Under the tutelage of Science Research Instructor, Ms. Deborah Day, who helped to pioneer the program and shape the current 9-12 grade curriculum, students spend up to four years learning the components of scientific research.
>>