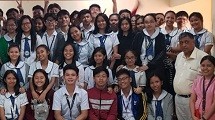 03/29/2019
GLOBE Asia and Pacific Orientation Seminar
The GLOBE Asia and Pacific Regional Coordination Office in collaboration with GLOBE Philippines organized a GLOBE Program School Orientation Seminar on January 31, 2019.
>>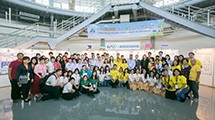 10/17/2018
2018 GLOBE Taiwan Science Festival
For three days in July (20-22) the GLOBE Taiwan Office hosted the 2018 GLOBE Taiwan Science Festival in Taichung, Taiwan. 76 teachers and students from Taiwan, Thailand and the Philippines participated in this event.
>>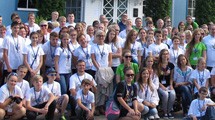 12/16/2015
Estonia Hosts GRLE 2015
This year Estonia hosted the annual GLOBE Regional Learning Expedition (GRLE 2015), which took place from 3-6 August 2015 in Nelijärve, Estonia. This event was organized much in part by GLOBE Alumni and was a celebration of the GLOBE Program's 20th year.
>>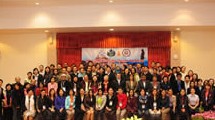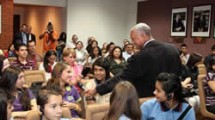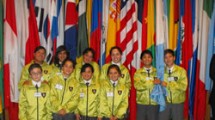 06/29/2011
GLOBE Chile Promotes Leaders for the Future
In December 2010, students, teachers, scientists, government representatives, and Chilean authorities gathered at the United Nations Building in Santiago, Chile, to share the results of GLOBE research conducted in two of the country's watershed areas.
>>
01/25/2010
GLOBE Teacher Receives Prize for Environmental Education Work in Chile
On 22 October 2009, GLOBE Professor Raúl Pérez Orellana accepted an award for his work in environmental education in Chile. Pérez Orellana received recognition at a special event in honor of Environmental Leader Day, having aquired nomination through his contributions to environmental education.
>>