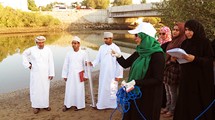 11/11/2013
GLOBE Training Workshop Brings the GLOBE Program To All Regions in Oman
A recent training workshop for Oman's GLOBE teachers and supervisors from 22 schools added ten new schools to the Sultanate's GLOBE Program. The Ministry of Education in Oman organized the five-day training event, held 6-10 October 2013. With the addition of these new schools, the GLOBE Program is now active in every region in Oman.
>>
03/30/2012
OPF Girls College in Pakistan Conducts Studies Built on GLOBE Curriculum
Students and their teachers at Overseas Pakistanis Foundation (OPF) Girls College conduct ongoing GLOBE activities in their Earth Science classes. The school is located in the urban center of Islamabad, and attending students range from four to 24 years in age. Islamabad is the 10th largest city in Pakistan, and currently houses over 1.7 million people.
>>
02/29/2012
The Next Generation of GLOBE Climate Scientists in Peru
The year 2011 brought new challenges and developments for the GLOBE community in Peru. A group of students from the National Agrarian University-La Molina, interested in the Student Climate Research Campaign (SCRC) and the 2013 GLOBE Learning Expedition, have worked hard to disseminate the SCRC in Peru and to consolidate their knowledge and research skills.
>>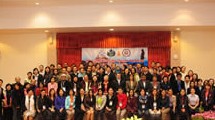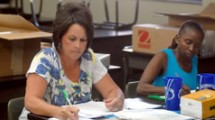 01/24/2012
Oklahoma Partner Obtains Grant to Reinforce GLOBE in the Classroom
GLOBE Partner and Trainer Dr. Cathy Lightsey was awarded the SET GO Grant by the Oklahoma Experimental Program to Stimulate Competitive Research (OK EPSCoR), creating opportunities for elementary and secondary science teachers in Oklahoma to receive training in GLOBE protocol implementation as well as obtain additional materials for their classrooms.
>>