May 2018 GLOBE News Brief
2018 Spring Cloud Observation Challenge Has Wrapped Up! Observation Numbers Are Sky High! Thanks GLOBE Community!
NASA scientists and educators congratulate participants in the first GLOBE Cloud Observation Challenge and announce the regional winners. Credits: NASA/Rob Lorkiewicz
The NASA/GLOBE 2018 Spring Cloud Observation Challenge, which ran from 15 March through 15 April, has now wrapped up – and the sky-high numbers are in! During the challenge, GLOBE received a grand total of 56,515 cloud observations from more than 15,000 locations in 99 countries on every continent.
"The response to the data challenge has been beyond belief and has excited so many scientists at NASA. We are particularly excited to have received so many observations from different countries and regions," said Marilé Colón Robles, lead for the GLOBE Clouds team at NASA's Langley Research Center in Hampton, Virginia, USA.
The GLOBE Program would like to thank the top observers from each GLOBE region:
Africa: Sydney Fryer, South Africa (76 measurements)

Asia and Pacific: Harikrishnan P U, India (318 measurements)

Europe and Eurasia: [THREE-WAY TIE] Arkadiusz Bielecki, Poland; Antonija Kojundžić, Croatia; Tibor Tóth, Hungary (320 measurements)

Latin America and Caribbean: Helio Cabral, Brazil (307 measurements)

Near East and North Africa: Homa Hatan, Saudi Arabia (320 measurements)

North America: Peter Tlusty, U.S. (205 measurements)
To view the list of all of the top observers, click here.
To view NASA's celebration video, click here (or on the video, above).
News
GLOBE Celebrates Earth Day and the Program's 23rd Birthday. GLOBE Students Selected to be Keynote Speakers at GLE!
Once again, GLOBE celebrated Earth Day (22 April) – which is also the program's 23rd birthday – on a global scale!
As part of the celebration, GLOBE Implementation Office (GIO) Director, Dr. Tony Murphy, crafted a special Earth Day message for community members. This message also contains videos from GLOBE students around the world – crafted for the honor of representing their regions as keynote speakers at the GLOBE Learning Expedition in Killarney, Ireland, in July.
The GIO appreciates the efforts of all of the students who submitted videos! (The students whose names are mentioned by Dr. Murphy in the video, above, will be keynote speakers in Ireland.)
To view the video, click here.
Congratulations – and we'll see all of you in Ireland!
---
2018 GLOBE International Virtual Science Symposium Drawing Winners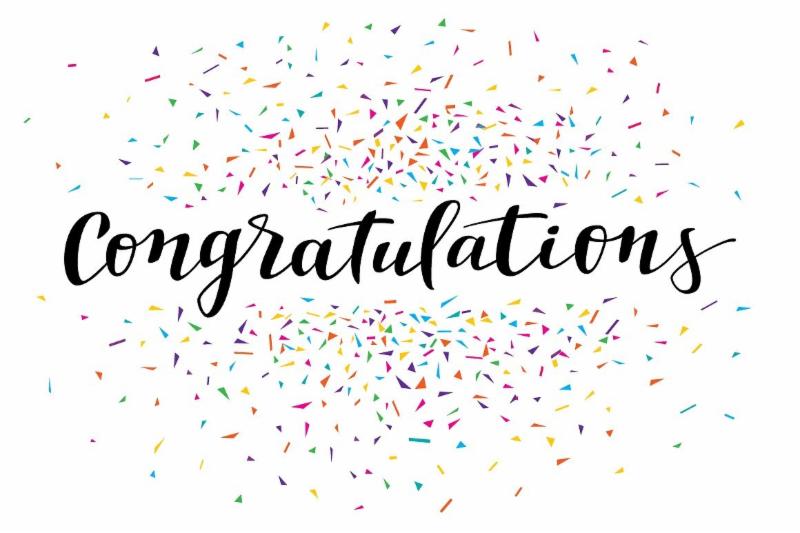 In April, a live drawing was held to select four 2018 International Virtual Science Symposia (IVSS) projects for stipends to help offset the cost of attending the 2018 GLOBE Learning Expedition (GLE) in Killarney, Ireland, in July. GIO Director, Dr. Tony Murphy, randomly selected the four projects, which are:
United States
International
Feedback on student projects has been sent out to teachers (using the globe.gov login email address) and virtual badges have been posted on school pages!
GIO would like to thank everyone who participated in the 2018 IVSS! Your dedication and scientific tenacity is critical to GLOBE's success in these endeavors. We would also like to extend a huge "THANK YOU" to all of those who stepped up to serve as judges for the IVSS this year! To see the names of all of our judges, click here.
---
Wrap-up of Urban Heat Island Effect/Surface Temperature Student Research Campaign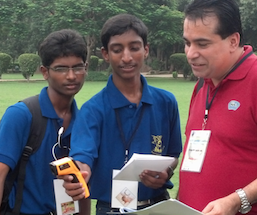 Did you participate in the Urban Heat Island Effect – Surface Temperature Field Campaign in March? Dr. Kevin Czajkowski ("Dr. C," from the University of Toledo, Ohio, USA), the developer of the surface temperature protocol, has posted the results of the latest campaign. "This has been a great year for the Urban Heat Island/Surface Temperature Student Research Campaign. More schools and more students have participated than ever before," he said.
The campaign – which now takes place in October, December, and March – is focused on looking at the impact urbanization has on the Earth's surface temperature and how the surface temperature changes the dynamics of the Earth's atmosphere.
To view the entire blog, which lists the schools that participated and the number of observations made, click here.
To learn more about the campaign, including what data to collect and when; what to do and how to do it, and advice from Dr. C., click here.
---
New GLOBE/U.S. Department of State Initiative: "GLOBE Zika Education and Prevention Project"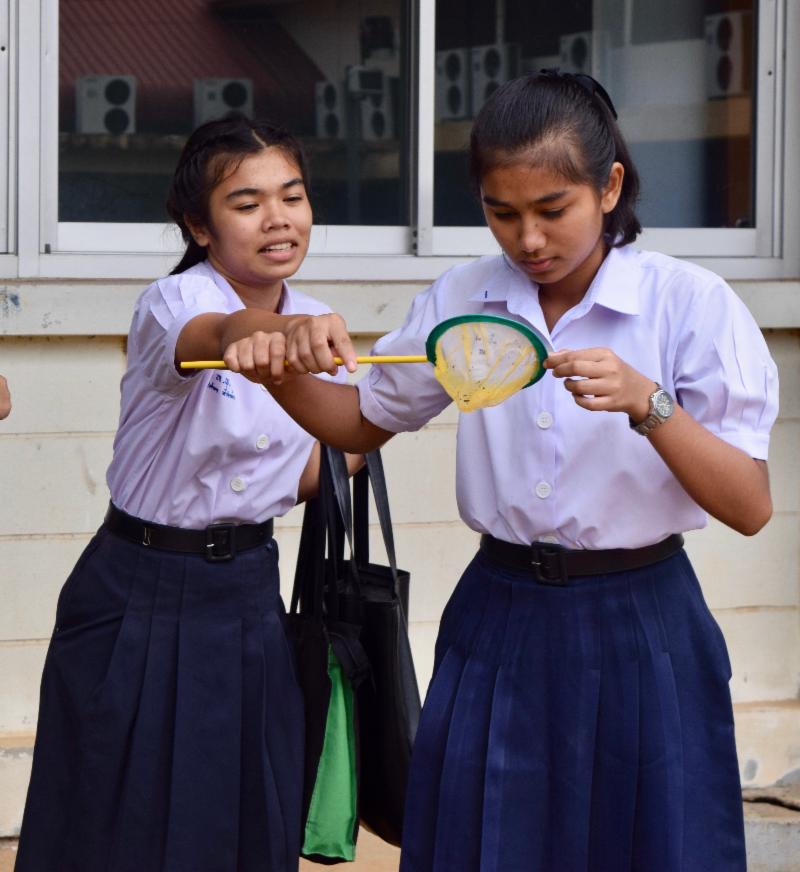 The GIO is pleased to announce a new initiative in partnership with the U.S. Department of State. The "GLOBE Zika Education and Prevention" project will push the edge of citizen science impact, aiming to enlist thousands of students, teachers, and community members in the collection of data on mosquitoes for a global mapping project. This project has an ambitious target of 100,000 data submissions contributed in 2018 – and hundreds of thousands of submissions by the end of 2019.
The project will work with community members to safely collect larvae samples in 22 Zika-affected countries in three GLOBE regions (Asia and Pacific, Latin America and Caribbean, and Africa). The program will encourage STEM studies and will build networks with public health officials to better control mosquitoes and reduce mosquito-borne infectious disease. GIO encourages all of our GLOBE countries to join in this collaborative effort. Global data collection on this scale will help international scientists predict new outbreaks. Stay tuned for more information, including opportunities to learn about mosquitoes and this exciting new initiative.
---
GLOBE Citizen Scientists Featured by NASA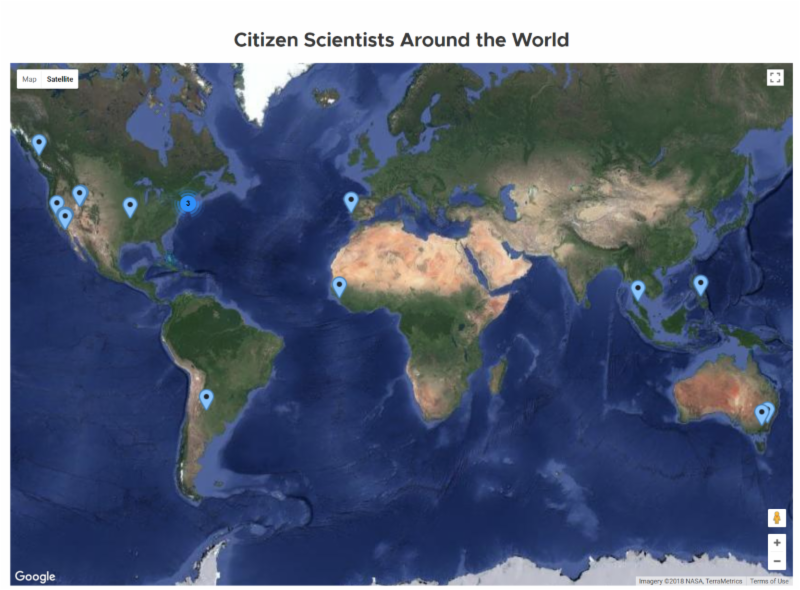 Recently, NASA's Jet Propulsion Laboratory produced a web feature about citizen scientists from around the world. Four GLOBE members and a GLOBE Observer citizen scientist were showcased. They are:
To access all of the features, and other content concerning citizen science, click here. Congratulations!
---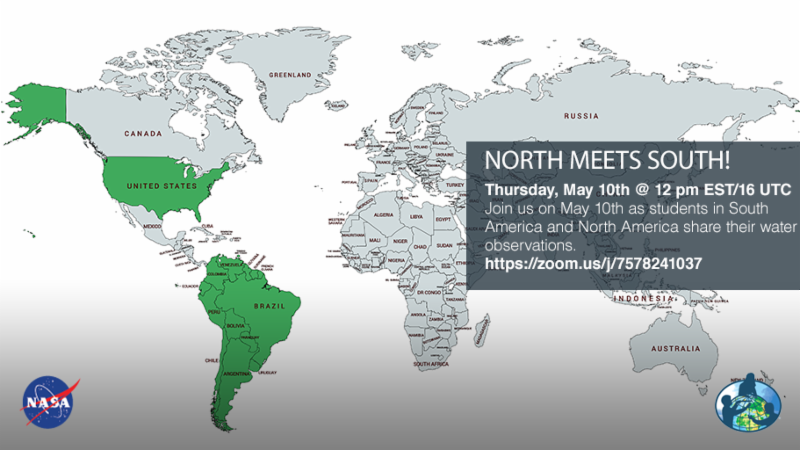 10 May (12:00 p.m. EDT/13:00 Argentina and Suriname, and 16:00 UTC): Science and Research Communication and Collaboration Webinar "North Meets South"
During this webinar, participants will hear from students from Dr. Marta Kingsland's middle school in Argentina and Monique Pool's school in Suriname – who will share their GLOBE water observations with students from Jeff Bouwman's Shumate Middle School in Gibraltar, Michigan, USA. To join this webinar, click here.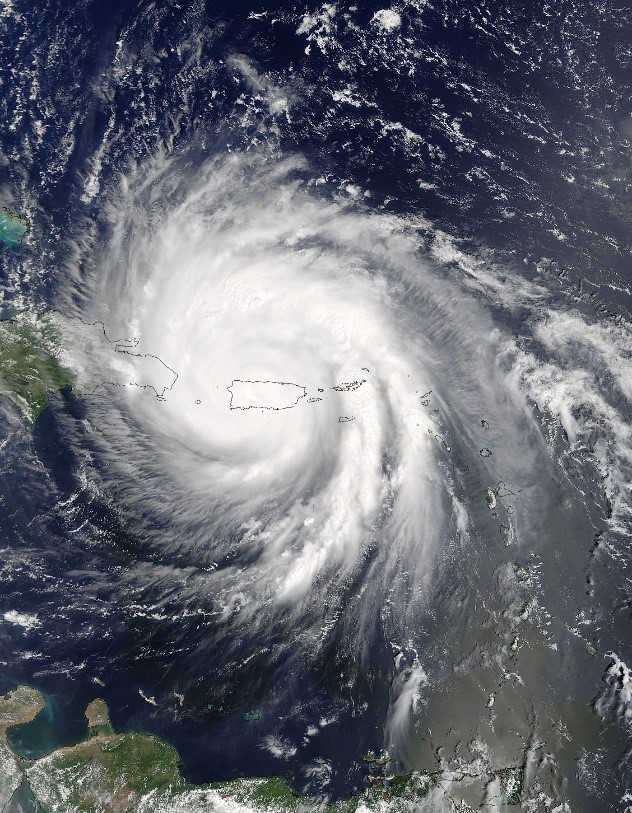 02 May (11:00 a.m. EDT/3:00 p.m. UTC) SODA Webinar: "Water Quality After Hurricane Maria: Live from Puerto Rico"
During this webinar, participants will consider the topic, "Evaluating Bacteria Levels in Filtered Water after Hurricane Maria Devastated Puerto Rico." The student presenters for this will be "Team Waterbenders" – Elisa Torres-Yeckley, Giovanishka Gonzales, and Kaymarie Jimenez (Teacher: Richard Roettger). Participants will also consider the topic "Improving the Drinking Water Quality after Hurricane Maria Using National Resources." The student presenters for this will be "Team Aqarico" -- Bria Roettger, Kailey Aponte, and Janeliz Guzman (Teacher: Ingrid Rapatz-Roettger). To join this webinar, click here.
To learn more about Phase III of the ENSO Student Research Campaign, click here. To catch up on archived webinars, click here. To receive emails and webinar announcements, click here.
---
GLOBE Mission EARTH Teacher (15 May) and Student (18 May) Webinar: "GLOBE Green-Up"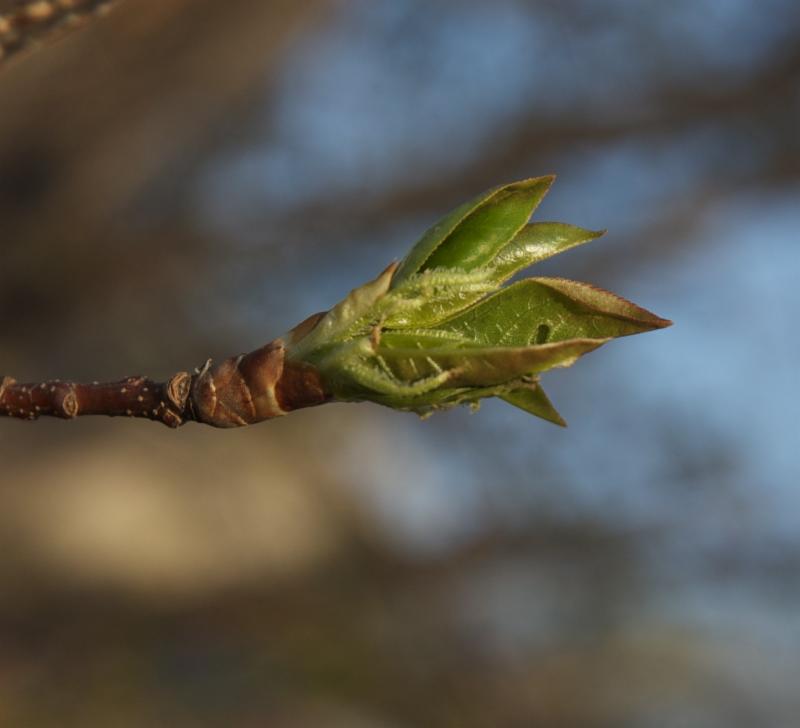 U.S. Community: GLOBE Mission EARTH (GME) will host a webinar on Tuesday, 15 May (8:00 p.m. EDT): "GLOBE Green-Up." A student follow-up webinar will take place on Friday, 18 May (1:00 p.m. EDT).
The webinar will explore green-up events in phenological gardens. Presenters for the webinar include Kathleen Johnson, Donald DeRosa, and Peter Garik from Boston University. During the webinar, participants will discuss taking data of budburst of shrubs and trees and observations of blooming of flowers using USA Phenological Network specified plants and GLOBE protocols. Examples of phenological garden plants, data, and observations will be from schools in Providence, Rhode Island, USA. There will be a student follow-up webinar, where students will have time to share about the GLOBE Green-Up Protocol.
To register for the teacher webinar (15 May), click here.
To register for the student follow-up webinar (18 May), click here.
---
Students in Puerto Rico Apply GLOBE Protocols to Research Water Quality after Devastating Hit by Hurricane Maria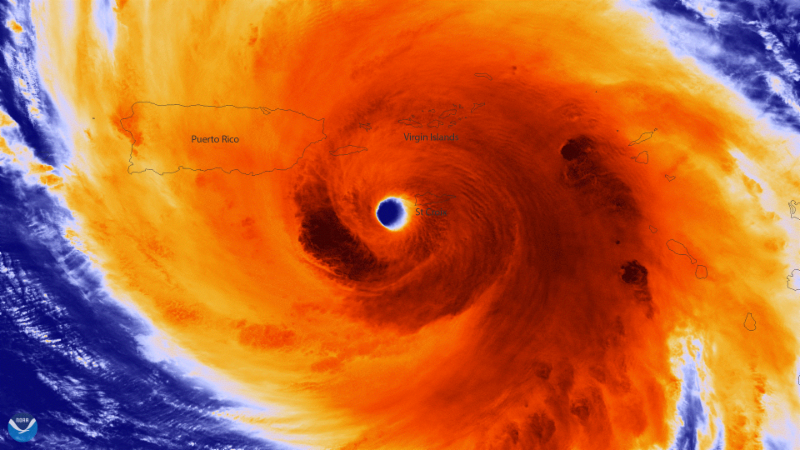 Still in the depths of the devastating aftermath of Hurricane Maria, GLOBE students (grades 6-8) at Ramey School in Puerto Rico dove in and researched the immediately practical question of "Improving the Drinking Water after Hurricane Maria Using Natural Resources." The students examined this question using GLOBE protocols, and submitted their research report to the 2018 GLOBE International Virtual Science Symposium.
In a summary of their report, the students wrote: "On September 20, 2017, Hurricane Maria, a nearly category 5 storm, devastated Puerto Rico. It affected millions of people, and left the island without potable water or electricity. As a result, people were forced to drink hazardous, unsafe water from rivers, rooftops, and faucets that led to bacteria-related diseases."
As a result of their research, the students developed and tested a prototype filtration system that distilled water and filtered it through a device using local materials. "We compared our device with five others (commercial). Although city water (AAA) resulted in zero contaminants, the first results from the irrigation water did have contaminants. With each trial, better results were produced. In our last trial, our prototype had zero bacterial pathogens from the irrigation water. In the future, we would like to distribute our prototype throughout the island."
The GLOBE Program would like to acknowledge the dedicated work of these students in researching a topic with practical, and inspirational, applications.
To view their entire research report, click here.
To learn more about the GLOBE International Virtual Science Symposium, click here.
---
Upcoming 2018 GLOBE Teacher Training Workshops
GLOBE Observer App Enhancements Now Available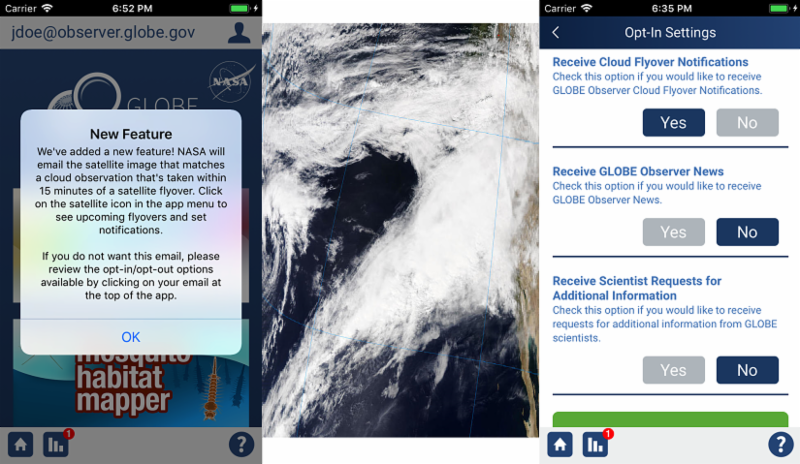 The GLOBE Observer app is now enhanced with a number of new features and fixes. A recent update fixed several bugs, and reduced the download size of the app by approximately 50 percent. Additions included an "Opt-in" feature, new information links, an instruction graphic, and links that take users directly to the GLOBE Observer website and social media accounts.
The new "Opt in" feature allows users to receive personalized emails from NASA regarding their cloud observations. These NASA emails will contain the cloud observation matched to satellite data. Users can also now opt-in to receive news and requests from scientists for additional information regarding their observations. (Of course, users are welcome to opt-out of receiving these emails as well.)
In order to update your app, simply go to the Apple App Store or the Google Play Store. (Select "Update" by the app's listing.) It is best to do this when you have a strong internet connection – and before you go out in the field to take data using the app.
To get the app (available for iOS and Android devices), click here.
To learn more about GLOBE Observer, click here.
---
New Timeline Animation Tool Added to the Visualization System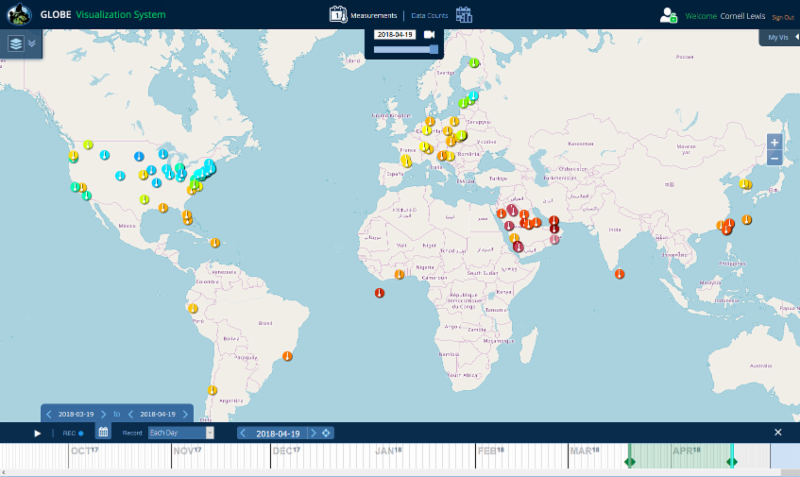 Want to see your measurements over time? Then you'll want to check out the new timeline animation tool, which was just added to the GLOBE Visualization (Vis) System!
When you enter the Vis System, just click on the movie icon next to the map date. (The tool will open at the bottom of the screen.) Then:
Select a date range (make sure you have already added the desired protocol layers).
Click a date to open the calendar interface. (You can also select a date range by moving the date range slider on the timeline.)
Determine the time interval (each day, 1 day per month or 1 day per year).
Press the play button to preview the animation.
Press record to create an animation to save to a file.
Once recorded, press the download icon to save the movie to your computer.
Need some assistance? Additional instructions are in the
Vis tutorial
.
---
GLOBE eTraining Program Celebrates Two-Year Anniversary!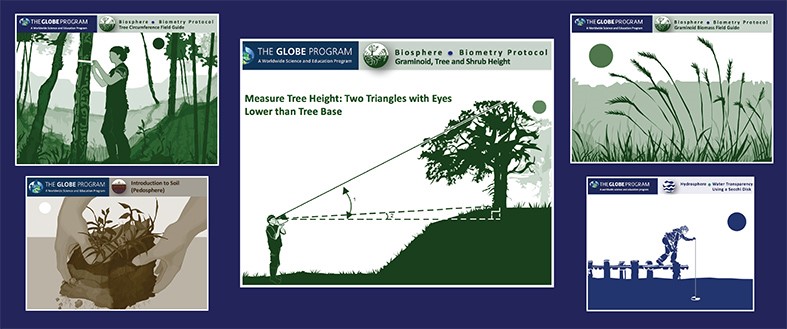 Teachers – you no longer have to wait for a face-to-face workshop to become a contributing member of the GLOBE community. The eTraining Program (officially launched on Earth Day 2016), offers you a powerful portal where you can access the training materials you need to lead a classroom in data collection and lab procedures associated with a GLOBE protocol.
The eTraining Program also serves as an innovative introduction to the worldwide GLOBE community. There are now 48 eTraining modules available (including modules introducing The GLOBE Program and modules covering all four protocol areas) – awaiting the click of your finger!
Have you checked out the latest "
Protocol Training Aerosols
"? Aerosols are mixtures of liquid or solid particles in a gas. Despite their small size, aerosols have a significant impact on climate and health. This new
eTraining
module (which is offered as part of the GLOBE atmosphere protocol area) describes how to measure
aerosol
optical thickness (AOT) using one of two instrument options (GLOBE Sun Photometer or
Calitoo
).
---
Community Blog: "A Global Perspective" Data Collection and Scientific Understanding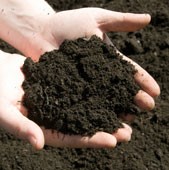 Are you keeping up with
GLOBE Community Blogs
? If you're a teacher seeking to provide your students with the opportunity to collect, share, and analyze data as an effective way to help them develop a deeper understanding of scientific concepts, then you'll want to read a recent blog posted by
Jeff Bouwman
, a GLOBE teacher at Shumate Middle School (
Gilbralter
, Michigan, USA).
Bouwman was recently published in the National Science Teachers Association's (NSTA) April/May 2018 edition of Science and Children. Together with Dr. Stein Brunvand (Associate Dean, University of Michigan/Dearborn, College of Education, Health, and Human Services), Bouwman wrote an article entitled, "A Global Perspective." The article details a science project that involved fifth graders collecting data on soil samples for NASA's Soil Moisture Active Passive (SMAP) campaign using GLOBE's pedosphere protocol.
The article describes the inquiry-based steps the students engaged in during their work collecting, processing, and analyzing soil samples – and how they worked with the data they collected. In conclusion, Bowman and Stein state that "projects such as GLOBE can be effective ways to teach science by allowing students to be scientists while working with relevant data to explore real-world problems."
"While this article focuses specifically on the 2014-2015 school year," Bouwman and Stein state in the article, "we have continued to engage in data collection and submitted over 67,000 data measurements to the various citizen science projects hosted by The GLOBE Program." Currently, Bouwman's students are contributing data measurements for the
Phase III GLOBE ENSO (El Niño Southern Oscillation) Student Research Campaign
.
To read the blog, including the article,
click here
.
To read other insightful blogs on community-related topics (the Community Blog),
click here
! (On the Community Blog, you can respectfully voice your opinion, ask questions, share tips and tidbits – and make meaningful connections with members of the GLOBE community. The GLOBE Community Support Team has recorded a demonstration video on how to create a blog post. To view the video,
click here
.)
---
Opportunities for U.S. Teachers
U.S. opportunities are often highlighted in the News Brief simply because we are more aware of them through our local media; however, if there are opportunities for GLOBE students and/or teachers in your region you would like us to highlight in the coming months, please send the information to communications@globe.gov.
NASA STEM Educator Webinars
The NASA STEM Educator Professional Development Collaborative(EPDC) is presenting a series of webinars open to all educators. All pre-service, K-12, and informal educators, as well as university faculty, are invited to join NASA education specialists to learn about NASA missions, activities, lesson plans, educator guides, and online resources that integrate NASA and STEM into the classroom.
An upcoming webinar, "Solar System and Beyond: Scale of Discovery and Cross-Curriculum Integration" is geared toward educators in grades PreK-12. On Tuesday, 15 May (6:30 p.m. ET/3:30 p.m. PT), the NASA EPDC at Texas State University is providing a one-hour webinar. Participants will learn about hands-on activities using scale to create a scroll of the universe exploring the inner planets, outer planets, and the asteroid belt.
---
GLOBE Mission EARTH Offers Professional Development Opportunity for Career Tech Teachers: 11-15 June (Toledo, Ohio, USA)