13 October: GLOBE Mission Mosquito Webinar "The Urban Ecosystem Project: Mosquitoes & Me for Community-Based Sciencing"
Event Date: 10/13/2022 - 10/13/2022
Event Time: 02:00 pm ET - 03:00 pm ET
Location: Webinar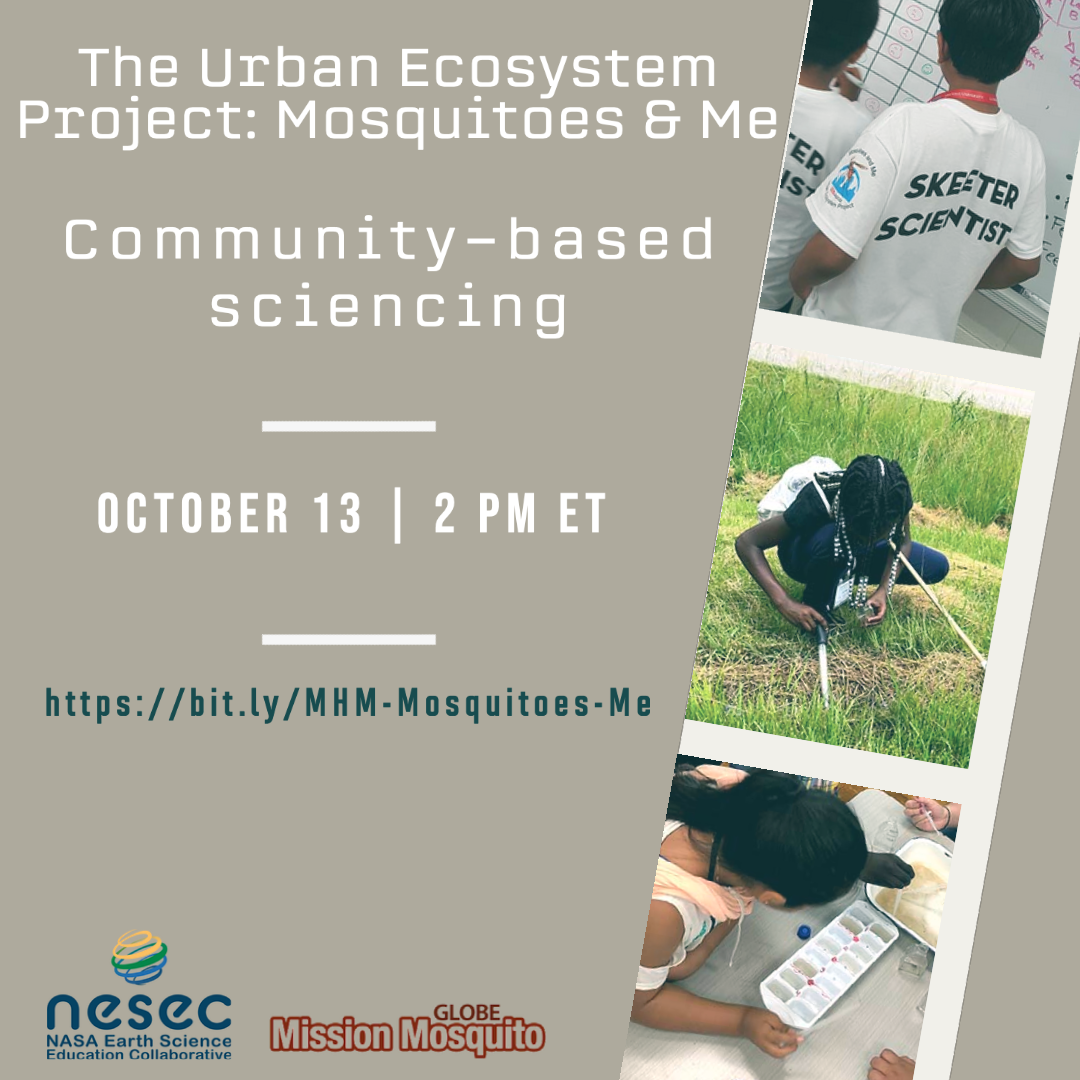 The GLOBE Mission Mosquito (GMM) webinar, "The Urban Ecosystem Project: Mosquitoes & Me for Community-Based Sciencing" will be held on Thursday, 13 October, at 02:00 p.m. EDT (06:00 p.m. UTC).
During the event, participants will learn about this NIH-funded (National Institute of Health) science education project and its curricular and comic book resources available for use in mosquito outreach. (For a sneak preview, check out this write-up in The Conversation by featured guest, Dr. Katherine Richardson Bruna of Iowa State University; Ames, Iowa, USA.)
To register for the webinar, click here.
To learn more about GMM, click here.
Event Topics: Webinars
Events origin: GLOBE Implementation Office
Comments