Earth Day Activity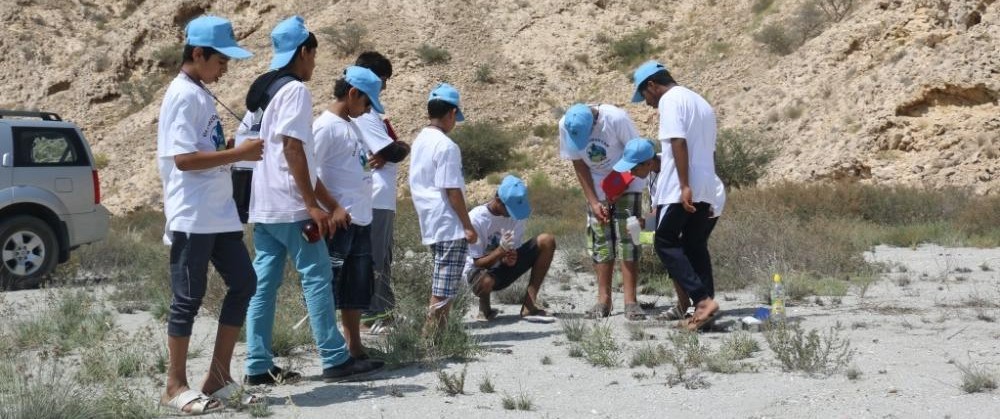 To celebrate Earth Day 2023, GLOBE is encouraging students and teachers to participate in an Earth Day Activity using GLOBE protocols. GIO is inviting students to (1) COLLECT information about their favorite climate-related GLOBE protocols and how they use them in-and-out of the classroom, (2) VISUALIZE how they use the GLOBE protocol and share that visualization with entire GLOBE community and (3) CONNECT with scientists (facilitated by GIO) from the GLOBE International STEM Network and NASA community.
Important: The deadline for this Earth Day Activity was 31 March, 2023.
 
---

Step 1: COLLECT
Which climate-related GLOBE protocol do you use in-and-out of the classroom? What do you most enjoy about it?
In a short paragraph, please share with the GLOBE community which climate-related GLOBE protocol(s) you use in-and-out of the classroom and what you enjoy the most about it.

Step 2: Visualize
Share how you use the protocol with the rest of the GLOBE community.
This can be with a photo, a drawing, a video, a graph (data visualization) or through another storytelling tool. Send your visualization to globescience@ucar.edu with your name, school name and GLOBE region. Please include a title and description of the visualization.
Disclaimer: For privacy purposes, if including photographs please do not include faces of people, unless you submit a photo release form along with your visualization to globescience@ucar.edu.

Step 3: Connect
If you could ask a STEM professional or a NASA scientist a question, what would you ask?
Several GLOBE community members and contributors are NASA scientists or STEM professionals. Use this opportunity to ask a NASA scientist a question about the globe around you!
The deadline for this year's Earth Day Activity was 31 March 2023