Does global warming have an effect on the water temperature of the river Drava?
Student(s):Maja Hozjak, Katarina Hozjan, Nika Sraka
Grade Level:Secondary School (grades 9-12, ages 14-18)
Contributors:Maja Labas Horvat
Report Type(s):International Virtual Science Symposium Report
Protocols:Air Temperature, Water Temperature
Optional Badges:Be a Collaborator, Be a Data Scientist, Make An Impact
Language(s):English
Date Submitted:01/31/2020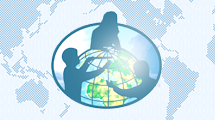 Summary Since the early ages, people have tried to change the environmnet and adjust it to their needs. However, after the industrial revolution, this influence has increased in such a way that it started to affect Earth as a whole, which can especially be seen on the example of climate. The temperatures are rising and there are drastic changes in climate. Our research has been invoked by the influence of the global warming or constant warming of the Earth's surface and the lowest layers of atmosphere due to greenhouse effect, which leads to the change in climate. Our main research questions are connected to the trend of global warming and they are: does water temperature increase together with air temperature and what was the average water temperature in the past 7 years. Then we also wanted to know whether the water level had an influence on the increase/decrease of water temperature. For the sake of this research, we have gathered data on air temperature, water temperature and water levels of the river Drava in water accumulation in Prelog.We have measured air temperature and water temperature and have used GLOBE hidrology protocols. Water level data has been found on DHMZ web pages, where we have also found graphs with data on water levels. We have used data from the past seven years.
Comments