Marišćina - Waste or Garbage Management Center?
Student(s):Klara Mihelčić, Nikoleta Vujović,Angela Dzhasambayeva
Grade Level:Secondary School (grades 9-12, ages 14-18)
Contributors:To complete this project we worked with STEM scientists from various Institutions: -NZZJZ PGŽ Rijeka (dr.sc. Željko Linšak, dipl.ing, dr. Alenka Alebić i dipl.ing. Dušanka Ćuzela – Bilać) -Museum of Natural Sciences Rijeka ( mr.sc. Milvana Arko Pijevac, dr.sc. Marcelo Kovačić, dr.sc.Boštjan Surina) -Institution "Priroda" (dipl.ing.biologije Marko Randić) -County Waste and Recycling company "Čistoća" ( engineers in various departments) -Waste Management Company "Eko plus" -Prirodoslovna i grafička škola Rijeka (dipl.ing Irena Sabo, mr.sc.Marina Pavlić, dipl.ing)
Report Type(s):International Virtual Science Symposium Report
Protocols:Aerosols, Air Temperature, Precipitation, Relative Humidity, Biometry (including Tree Height)
Optional Badges:Be a Data Scientist, Be an Engineer, Make An Impact
Language(s):English
Date Submitted:03/09/2020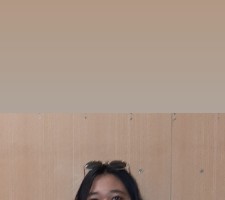 Abstract The Marišćina County Waste Management Center is largest waste disposal for the city of Rijeka and its surroundings. Our students that live there told us about the bad smell they inhale almost every day. Last year, in our project "What do inhabitants in Marčelji inhale?" we investigated the quality of the air concerning hydrogen sulfide and particulate matter, due to the frequent complaints of the surrounding population on reduced environmental quality and bad smell. During 2019, the Ministry of Environmental Protection banned the work of Marišćina until the completion of the sanation works which would reduce environmental impacts. The research questions we investigated are: Has the bad environmental impact of Waste Management Center Marišćina's work activities been reduced after sanation works from mid-August to mid-September 2019.? Will the inhabitants in the area have better air to breathe and do they need to worry about respiratory diseases and poor general health as a result of air pollution? Our research shows, using our GLOBE data and data obtained by Institute for Public Health that the bad environmental impact has been only partly reduced after sanation and that inhabitants, in the long run, have a lot to worry about and will probably have more health problems in the future. We also found out that the plant project was not made according to professional, scientific and legal point of view, public Administration did not and does not do its work:The Law on Sustainable Waste Management and the Decree on Municipal Waste Management (LOM) is not applied in the part related to the obligation of separate collection and disposal of bio-waste so their waste management is illegal. What we do is contact and give lectures to Rijeka's population and show them the problems people living near Marišćina have and try to make them listen, recycle and make the City Major conscious of the problem and obey the LOM.
Comments