GLOBE Alumni: Join the GLOBE Alumni Organization Today – Paying it Forward Made Easy!
Dec 18, 2017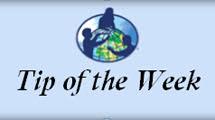 Tip of the Week: The GLOBE Alumni Organization is a strong network of students who have graduated from secondary school and have the desire and commitment to participate in the activities of the GLOBE Program at a higher level. Join today – and pay it forward within the ever-expanding GLOBE community!
The GLOBE Alumni Organization is a corps of volunteers who support and assist the GLOBE partners in their country and their region to further engage GLOBE students in inquiry-based research opportunities.
The GLOBE Alumni Organization was initiated by European students who worked with their country coordinators to stay connected to their GLOBE learning community in a volunteer capacity. The goal is to form an alumni organization in each of GLOBE's six regions, and for Alumni to serve as energizers/motivators for students, serve GLOBE in an advisory capacity, and to participate in the GLOBE school network as eMentors.
As part of the Alumni community you can share ideas, upload documents and post questions. If you join, you will receive an email from other members who post to the forum, and your posts will be sent to everyone, so join up and start posting!
If you have questions about this effort, send us an email at help@globe.gov.

type: globe-news
News origin: GLOBE Implementation Office
---
Comments