NASA Langley (USA) Offers Paid Summer Internships for Science Educators – Deadline 01 March 2017!
Feb 13, 2017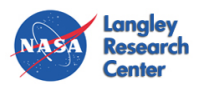 The Science Directorate at NASA Langley Research Center in Hampton, Virginia, USA leads several science education programs including GLOBE, MY NASA DATA, and S'COOL. They are looking for several teachers/educators to come to NASA Langley this summer and work with their science education team. The summer internships run from 30 May through 04 August (40 hours per week).
This opportunity is for a pre-service teacher or an in-service educator to work with members of NASA Langley's Science Education Team to assist in the development of Earth science educational resources. These resources are offered to K-12 classrooms, afterschool programs, homeschool programs, and other youth serving organizations. These efforts may include review and development of lesson plans and other teacher resources for MY NASA DATA and GLOBE programs
MY NASA DATA (https://mynasadata.larc.nasa.gov/) provides teachers with resources to understand NASA Earth science data as well as a data visualization tool for students. Summer internships for graduate students or in-service teachers can receive a stipend of $7,500 if interns stay for the full 10 weeks. Shorter terms are negotiable.
These internship opportunities are posted through NASA's intern program: (https://intern.nasa.gov/ossi/web/students/login/) These positions are open to in-service teachers; educators will need to register on OSSI and apply as a "student." Contact one of the intern coordinators, Christine Dillard, for technical issues registering and applying at: christine.m.dillard@nasa.gov.
Opportunity Title: Science Education Intern: Developing Resources for Teachers and K-12 Students in Earth Science. For more information, click here.
Opportunity Title: GLOBE Aerosol Campaign Analysis Opportunity for In-Service Teacher. For more information, click here.
type: globe-news
News origin: GLOBE Implementation Office
---
Comments