23 March: Celebrate World Meteorological Day! Join the NASA Earth Facebook Live Event at 10:30 EDT: Weather-Ready, Climate-Smart
Mar 23, 2018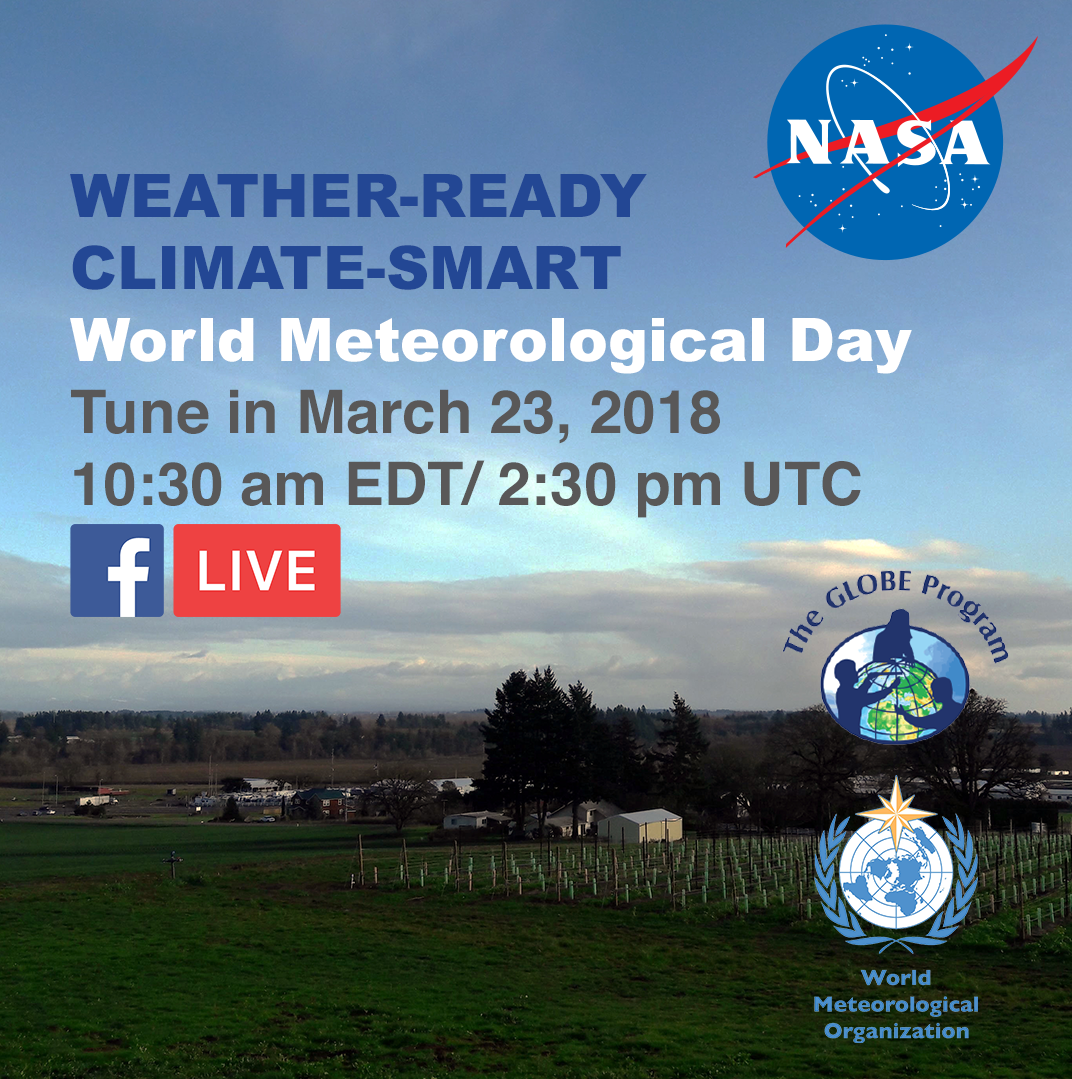 In celebration of World Meteorological Day, NASA Earth will be hosting a Facebook Live event on 23 March (10:30 EDT): "Weather-Ready, Climate-Smart."
Appearing live from the NASA Langley broadcast studios will be host and facilitator Jessica Taylor with special guest Marilé Colón Robles of NASA Langley. Joining remotely will be World Meteorological Organization (WMO) Secretary-General Petteri Taalas.
Near the end of the 25 minute broadcast, there will be a question/answer period.
The focus of this event is on clouds and weather, satellites and weather, and the importance of citizen science observations –- especially through the use of the GLOBE Observer App – to better our understanding of weather.
To tune into the Facebook Live broadcast at 10:30 a.m. EDT (2:30 p.m. UTC) on 23 March, click here (https://www.facebook.com/nasaearth/).
type: globe-news
News origin: GLOBE Implementation Office