GLOBE Schools: Register by 15 April and Join a Real Global Experiment – Teatime4GLOBE!
Apr 12, 2017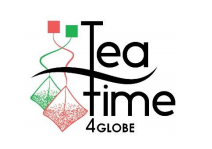 The TeaBagIndex research team (Teatime 4 Science) is inviting GLOBE schools to join a real global experiment where researchers, schools, and farmers reveal important processes in soils and create a global map of vegetative decay that will improve climate modelling and increase understanding of soil health. It's Teatime4GLOBE!
Participation is easy and fun. Simply:
obtain your free unique teabags;
bury them in the ground;
wait a few months;
conduct GLOBE protocols during the waiting period;
remove the teabags from the ground; and
report the teabag information to Teatime4science.org
Register by 15 April. For more details, click here.
type: globe-news
News origin: GLOBE Implementation Office