Join Millions Around the World on 21 September for World Cleanup Day!
Aug 21, 2019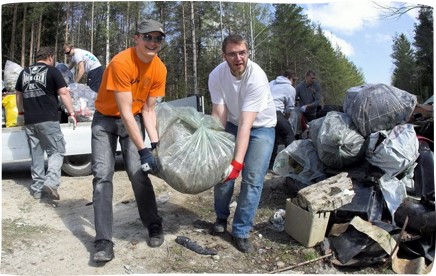 World Cleanup Day on 15 September 2018 united 18 million people across 157 countries and territories for the biggest waste collection day in human history. An epic 36-hour green wave of cleanups across the globe – beginning in New Zealand and traveling around the world before ending in Hawaii.
The next World Cleanup Day will take place on 21 September 2019. On that day volunteers and partners worldwide again will come together to rid our planet of trash – cleaning up litter and mismanaged waste from our beaches, rivers, forests, and streets.
World Cleanup Day harnesses the power of everyday people to achieve incredible things by joining together. Its beauty lies in cooperation and collaboration: building bridges between disparate communities, and including all levels of society – from citizens, to business, to government.
This world-changing idea began in the small northern European country of Estonia (a GLOBE country), in 2008. During that initial event, 50,000 people united to clean up the entire country in just five hours. A global bottom-up civic movement was born, and spread like wildfire around the globe. This captured the imaginations of people worldwide, who were inspired to follow suit with the same ambitious 'one country, one day' formula.
To learn more about this event, including how to participate, click here.
type: globe-news
News origin: GLOBE Implementation Office