Recent New York Academy of Sciences Article, "Wisdom of the Crowd: Citizen Science in the Digital Age" Highlights GLOBE's Enduring Efforts
Jun 05, 2019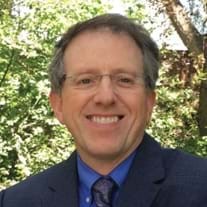 A recent article published by The New York Academy of Science (NYAS), "Wisdom of the Crowd: Citizen Science in the Digital Age," highlights The GLOBE Program and the enduring value of the program's data-collection efforts.
"The term "citizen science" first entered the Oxford English Dictionary in 2014, but it describes a long standing tradition of collaboration between professional and amateur scientists," the author, Richard Birchard (NYAS staff), stated in the article.
Ana Prieto, a former high school science teacher and GLOBE program volunteer in Argentina was featured in the article. "The data we collect varies depending on our research," Prieto said. "We're currently taking land cover measurements in the field, and in the summer we will start taking hydrology measurements. This provides students with first-hand scientific knowledge."
Citizen science data is used for a variety of reasons, GLOBE Implementation Office Director Dr. Tony Murphy explained in the article. "We collaborate with NASA Scientists and Science Missions. One example is the August 2017 North American eclipse. NASA scientists are looking at the temperature data collected to see the impact of the eclipse on air temperature and solar radiation. Another use is data gathered on mosquito larvae detection and identification, which is then used to help local communities combat the spread of mosquito-borne diseases by identifying and eliminating sources of standing water, such as containers and spare tires, in which mosquitoes breed."
The data collected by GLOBE is verified in their system of checks and balances. "We're looking primarily for outliers," explained Dr. Murphy. "There's a range of acceptability for the data in different protocols. Also, we have had scientists look at particular data sets and they found that the data is, for the most part, accurate." He concluded, "It's important to get people involved, get them outside, using technology in a positive way for an educational purpose."
To read the full article, click here.
type: globe-news
News origin: GLOBE Implementation Office