Share Your STEM Story with GLOBE – Inspiration Made Easy!
Apr 02, 2018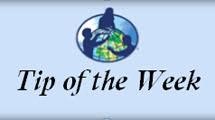 Tip of the Week: Did you know that GLOBE is gathering stories of students, teachers, and alumni who have been influenced by their GLOBE experiences – enough so that they were inspired to pursue STEM education? We want to hear from:
current GLOBE students who intend to pursue further education in STEM;
former GLOBE students who are engaged in higher education in STEM areas or who have gone into STEM careers; and
teachers who have sought further training in STEM subjects, either through GLOBE training or through other professional development training, in order to enhance their capabilities as teachers or for new careers in STEM.
Download the template here. Need assistance? Send an email to help@globe.gov.
type: globe-news
News origin: GLOBE Implementation Office