GISN Members: You Can Fulfill Your Annual Membership Requirement by Judging for the 2019 IVSS!
Mar 11, 2019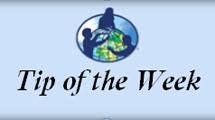 Tip of the Week: GISN (GLOBE International STEM Professional Network) members – Did you know that you can fulfill your annual membership requirement by serving as a judge for the 2019 International Virtual Science Symposium (IVSS)? You can!
And, if you're not already a GISN member – now is a great time to join and not only begin sharing your expertise and becoming an invaluable mentor, you can serve as a judge for the IVSS and fulfill your membership requirement almost immediately!
Are you ready to step up and help? Then please fill out the form on this page!
IVSS Timeline:
The 2019 IVSS Timeline:
Informational Webinar: 25 October 2018
Reports Accepted: 01 January 2019 to 10 April 2019
Due Date for Student Reports: 10 April 2019
Judging Webinar: 25 April 2019
Judging Period: 26 April to 05 May 2019
Feedback and Virtual Badges Shared: 17 May 2019
Drawing for Stipends: 17 May 2019
Reports will be accepted from 01 January through 10 April 2019.
For more information on the IVSS, click here!
For more information on the GISN, click here!
News origin: GLOBE Implementation Office
---
Comments
Please
log-in
to post comments