U.S. Community: Check Out the Latest 2018 Student Research Symposia Updates
Oct 11, 2017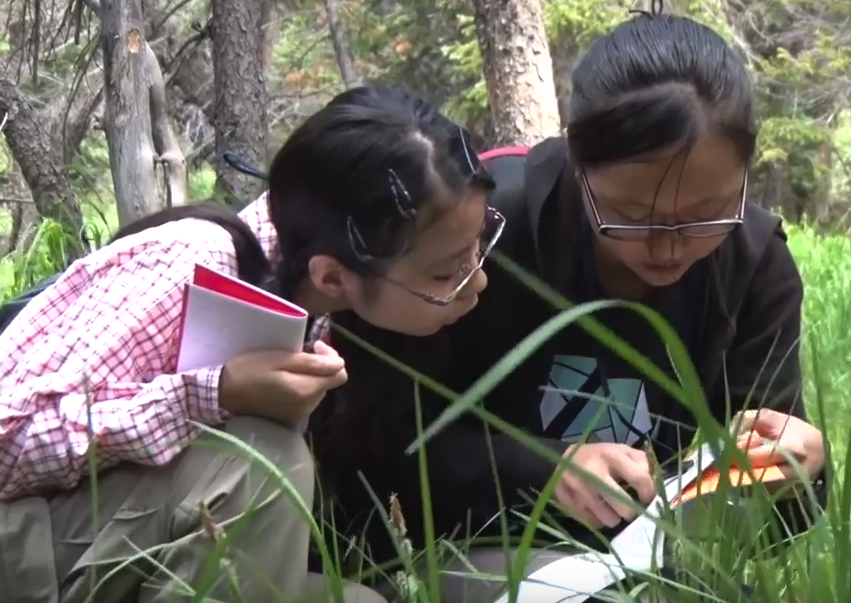 Getting prepared to experience – and express your scientific process within – the 2018 United States Student Research Symposia (SRS)? At the SRS, students from across the United States have the opportunity to come together at one of six face-to-face regional symposia to share the results of field investigations using GLOBE program protocols. As in previous years, the SRS are open to all U.S. GLOBE students and teachers.
SRS News/Updates:
Did you miss the 2018 SRS Overview Webinar? Watch it here to learn about the format, funding, and teacher support for this year's SRS.
Review past webinars and teacher resources for the SRS: All webinars, blog posts, and other resources from 2018 and past years are linked from the SRS webpage. (This page is regularly updated, so bookmark it today!)
Pacific 2018 SRS has a date! If you are in the U.S. Pacific Region (California, Nevada, Hawaii), mark your calendar for 18-19 May. The SRS will be held at NASA Ames.
Teachers: Have a Question about the SRS?
Do you have a question about the SRS? Then just email the SRS Teacher Hotline. You will be connected with an experienced GLOBE teacher who can discuss your question over a brief phone call. Simply provide your name, phone number, the grade-level you teach, and the best time to reach you, along with your question.
Teachers: Can You Help a New SRS Teacher?
Have you conducted research in your classroom? Attended a GLOBE SRS? Then please join the SRS Teacher Hotline! Through the hotline, teachers can ask questions about the research process or the SRS, which will be fielded to experienced teachers (i.e. you) who will have a short phone conversation with them to discuss and answer questions. If you are interested in being a part of the team, fill out this brief form.
There are also student resources available, including helpful links and – coming soon – student videos! Just click here!
News origin: GLOBE Implementation Office
---
Comments
Please
log-in
to post comments