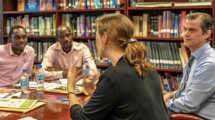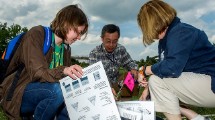 12/11/2018
Participating in 2019 IVSS? Reports Accepted 01 January through 10 April 2019
GLOBE is excited to host the 6th International Virtual Science Symposium (IVSS). The IVSS is a place for K-16 (primary to undergraduate) students from around the world to share their GLOBE research with other students, teachers, STEM professionals, and community members in an entirely online platform. Reports will be accepted from 01 January through 10 April 2019.
>>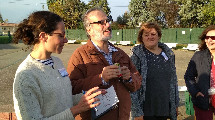 12/10/2018
Europe and Eurasia Annual Meeting in Toulouse
Members of GLOBE Program community in Europe and Eurasia Region exchanged their experience at the Annual Regional Meeting in France last month. The event was hosted by the GLOBE France team in the premises of CNES (French Space Agency) in Toulouse.
>>