2018 GLOBE Taiwan Science Festival
Oct 17, 2018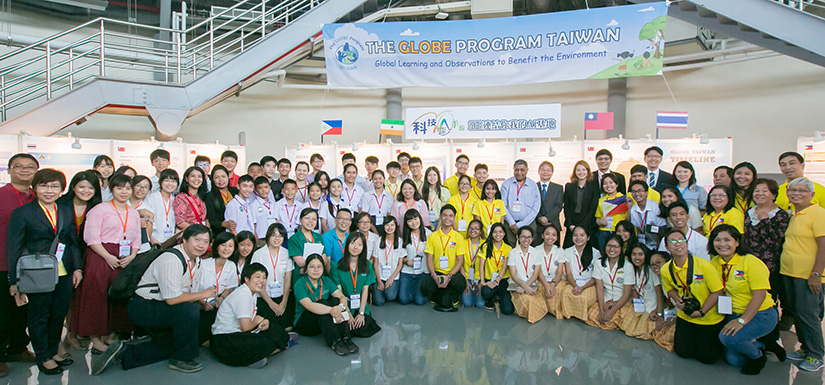 For three days in July (20-22) the GLOBE Taiwan Office hosted the 2018 GLOBE Taiwan Science Festival in Taichung, Taiwan.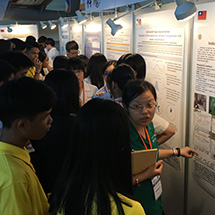 76 teachers and students from Taiwan, Thailand and the Philippines participated in this event. 17 reports (by way of posters) were presented by both students and teachers during the science festival. Seven of which were presented by the Taiwan teams. Among those seven, six were reports from the 2018 GLOBE International Virtual Science Symposium (IVSS).
Topics included:
The relationship of humidity to concentrations of PM2.5
The relationship of temperature to concentrations of ozone
The characteristics of the groundwater and rivers
The effects of rain pH
Precipitation in Southern Taiwan
The remaining presentation made by the Taiwan teams was concerning ENSO, and was presented by the same team who was invited to present their science investigation during the GLOBE ENSO Field Measurement Campaign webinar held in April 2018.
Teachers and students from Thailand were also invited to share their research and results. Thai students presented on various topics of science investigations, which included:
The problem of mosquitoes and dengue fever
The effects of soil composition on plant growth
Analysis of water quality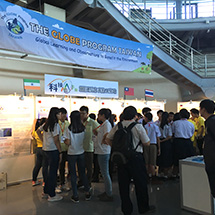 Besides these, teachers and students from the Philippines also presented six posters. These showed their daily science investigations and included:
Investigations concerning the quality of fresh water
Macroinvertebrates and water quality
Effects of mosquitoes on diseases
Effects of soil composition on nearby environments.
This year, both Dr. Desh Bandhu (Asia-Pacific Regional Coordinator) and Ms. Anna Wang (American Institute in Taiwan officer) attended the event. Each delivered a short speech during the opening ceremony in order to encourage all of the participants.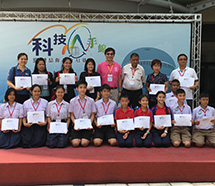 Both Dr. Bandhu and Ms. Wang stated during their speeches that the GLOBE Program in Taiwan has achieved remarkable results. They were also very happy to see the cooperation between the students from different countries and the promotion of GLOBE in Taiwan.
Dr. Pay-Liam Lin, who is the GLOBE Country Coordinator for Taiwan stated: "The national education curriculum in Taiwan is going to launch soon. It aims to the inquiry- and practice-based learning [for] science classrooms. GLOBE Taiwan will help teachers to integrate GLOBE into their science classroom, [and] develop inquiry- and practice-based lesson plans to reach the standards of Taiwan curriculum."
The GLOBE Taiwan Science Festival is an annual event and aims to provide opportunities for GLOBE Taiwan students to present their GLOBE science investigations results to the public. This event was made possible with support from Dr. Desh Bandhu, Asia-Pacific Regional Coordinator. The science festival was also a part of the annual exhibition of the HIGHSCOPE Program and FORESEEING Program, which focuses on science, technology, engineering, and mathematics (STEM) education.
GLOBE Star and images contributed by Kuan-Ting Chen, assistant country coordinator of GLOBE Taiwan.
Comments