Science, Math and GLOBE in Bermuda
Sep 27, 2016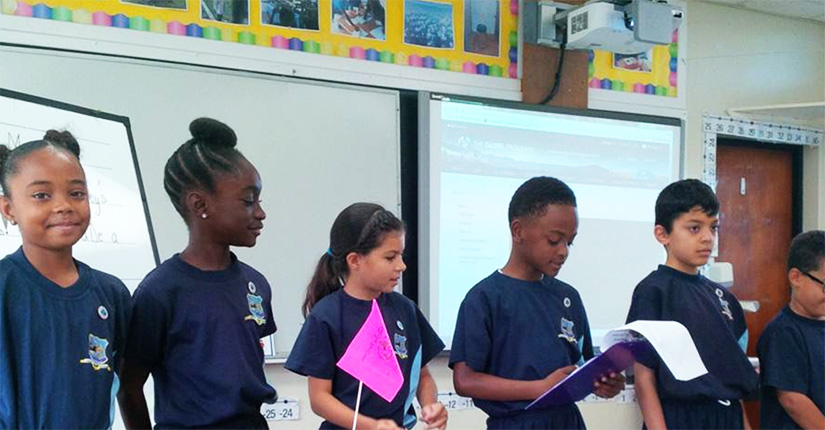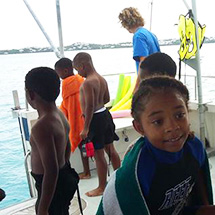 Students from the Paget Primary School (Primary 5) in Bermuda have been engaged in a year of study involving science and math activities, including GLOBE activities.
It all began in October 2015 with the Mount Kilimanjaro virtual field trip. Other activities included snorkeling, a visit with a local marine biologist who engaged them in experiments relating to the water cycle and a visit from an aerospace engineer, Dr. John Paul Clarke. The activities were intended to expose students to science, the GLOBE Program and real scientists, and to prepare the students for their first GLOBE protocol: The Atmosphere Protocol.
The morning of 26 May 2016 was extra special as students, in groups of three, presented to their peers, the school principal, Mrs. Idonia Beckles; the Minister of Education, the Honorable Wayne Scott; U. S. Consul General Mary Allen Koenig and her executive assistant, Alexis Desloge; and science leader and GLOBE teacher, Kali Douglas.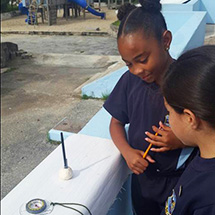 The students presented on clouds, their types and what they represent, and the importance of logging their data in to the GLOBE website for scientists to use in their research of our home planet. The students also demonstrated how to determine solar noon. For this, they used play dough, a pencil and a stock card. Another demonstration involved warm water and dye. With these items, the students showed how warm water has more energy by observing the differences in how dye travels in both warm and cold water.
Once all of the activities were complete, the students then led the team of onlookers to their Weather Shelter Box, which is located at the front of the school. (This weather station was built by the grandfather of one of the students.) The Deputy Principal and GLOBE teacher, Sonia Haley, explained to the audience how students practiced reading the instruments and charted and recorded the readings on the GLOBE data sheets in preparation for their first official data collection for GLOBE.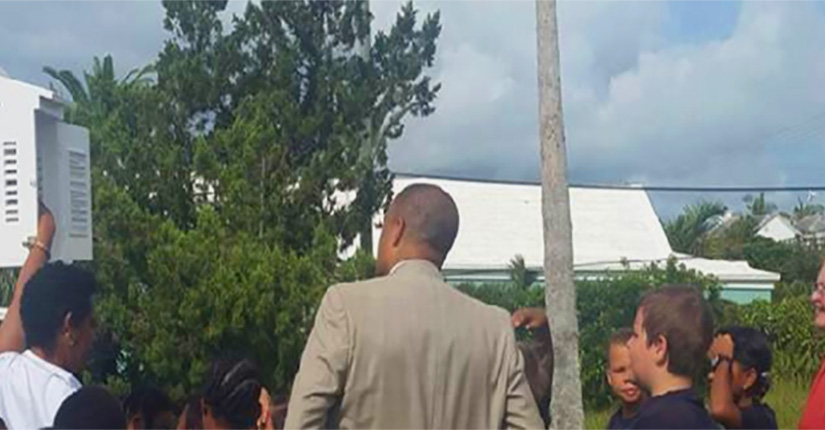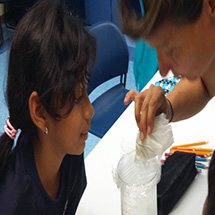 Before the officials left the campus of Paget Primary School they left words of encouragement and congratulated the students on a job well done.
On 1 June 2016 the student inputted their data into the GLOBE's website. The students were thrilled to do this.
Sonia Haley said: "When the students actually saw the name "Paget Primary" crawl across the GLOBE website's homepage they cheered and danced!"

Paget Primary looks to expand GLOBE protocols using problem based inquiry during the 2016-2017 school year.

Comments