Former GLOBE Student Dedicated to Making "Broad Scientific Impact"
Apr 20, 2021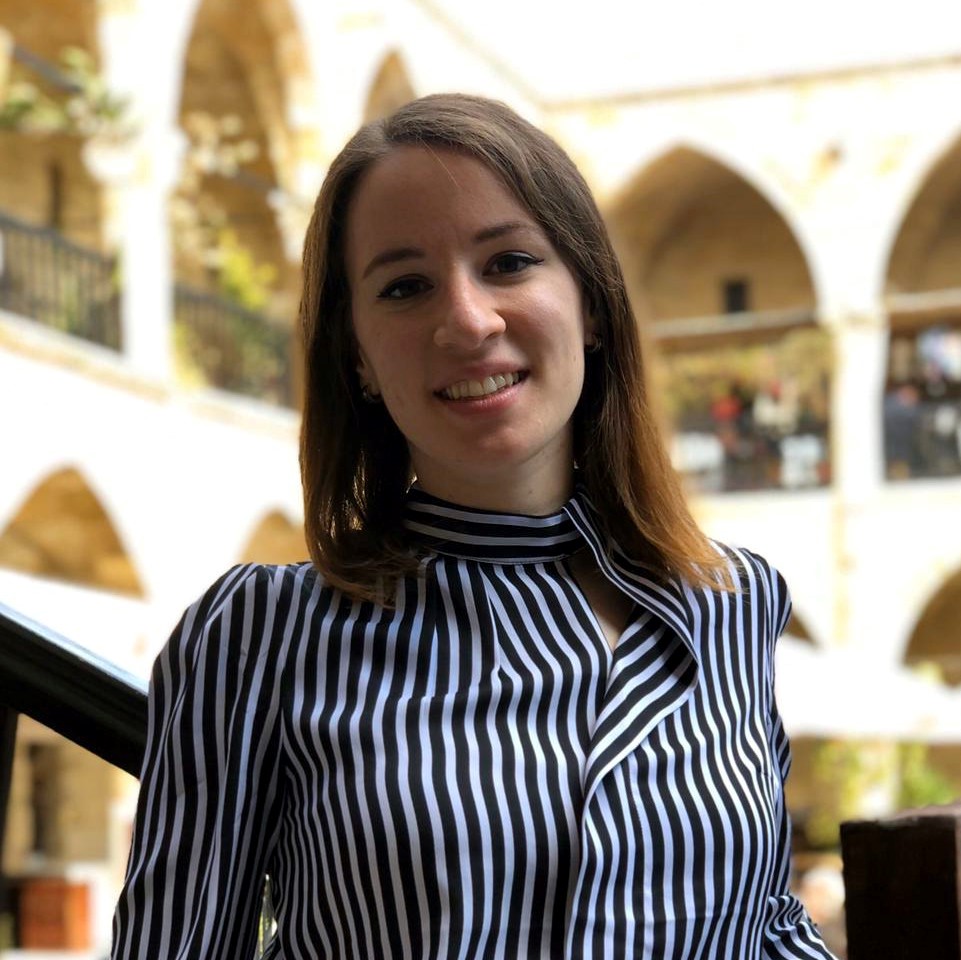 In 2011, Pegi Pavletić, a PhD student in Pharmaceutical, Nutraceutical, and Food Sciences (Chemical, Pharmaceutical Sciences and Biotechnology) at the University of Camerino, Italy, was looking for volunteering opportunities at the Medical High School in Rijeka, Croatia, when she first connected with a student who was involved with The GLOBE Program.
"She described GLOBE activities as fun group-learning activities in which students design projects and implement them with the help of a professional," Pavletić said. "I remember being insecure, thinking I do not have the knowledge to start something like this, where the professors asked for practical experience. However, I quickly learned that the project was really as broad and as interactive as you make it, and our mentor, professor Tatjana Holjević, really gave her best to let us grow independently and to gather as much experience as possible."
"My first inter-county competition ended on a low note that year, when we had the lowest score in the competition due to the time it took us to complete the course and the test. I remember feeling so sad after all the work we had put in. On the other hand, I knew I would be taking over the next year`s team as a team leader, and I decided to make our team less informal in terms of activities, and to set clear goals for the team. That is the year in which my sister Megi also joined GLOBE, together with Dina Bolkovac and Matilda Car, two younger students."
"I remember that year very well, as that was the year in which I have discovered that science is not scary, it is attractive, it brings people together, and it makes us rely on each other and find strengths in our differences. We were very motivated, and we took water samples from our stations in all types of weather, one time even when extreme weather conditions were announced. We really believed in the project, and in the end, we were third in our inter-county competition, first in the national competition (in the field of hydrology), and we went on to win second place at the GLOBE 2nd Student Research Exhibition internationally," she said.
"That is where we understood the impact our research has on the world around us, and I decided that this is something I want to dedicate my life to, not only through deepening my knowledge in the STEM field, but also through giving back to society and making a broad scientific impact, starting locally."
"After that event, I became a GLOBE Alumni, and I helped the GLOBE team for one consecutive year, after which I started a project called EkoLab, which was focused on the research of seawater in the city of Rijeka. I also participated as a judge for the 2018 International Virtual Science Symposium. This year, I decided to apply to become a GLOBE GISN member, which was approved in March, and which I am very proud of," Pavletić said.
"The GLOBE Program is the reason I have decided to pursue a career in science. Within me, GLOBE has awakened an interest in the work of international organizations, projects, and initiatives in the field of natural sciences. It inspired me to fight against the traditional image of both the scientist and a learner, and to truly believe in the potential of, not only students but active citizens with a real interest in making the world better."
"I was a shy but energetic child, yet GLOBE allowed me to realize my potential and to speak and share my ideas with society. I also discovered I am good at managing projects, and that pushed me into students` representation and starting projects which were always considering our environment. I became very involved in the popularization of science, through the projects: Festival of Science, Student Day Festival, European Night of the Researchers, etc. Even today, I am active in both students` representation on the international level, and within the scientific community, as I believe that scientists need to be at the forefront of the educational system, sharing ideas, creating critical communities and promoting evidence-based solutions."
"Also, being involved in a project that collaborates with NASA and NOAA seems like a dream sometimes, and it really motivates me to do my best, and one day, I may end up working for them. I think there is something attractive and prestigious, yet humbling about cooperating with leading scientists that are supporting grassroots ideas for global impact."
When describing some of the pivotal GLOBE experiences that influenced her decision to pursue higher education in STEM, Pavletić said, "As an Alumni of the GLOBE projects, several key experiences pushed me toward my field of studies: As we researched chemical properties of water, our mentor was always trying to make us understand those processes, I developed an interest in chemistry, and how can chemical procedures be used to benefit our environment. I also met Audra Kay Edwards and her students, Madison, Allyson, and Hope (from Jacksonville, Texas) at a GLOBE Student Research Exhibition. I bonded with them; and Madison, Megi, and I now have, what we believe to be, a lifelong friendship."
"At the Student Research Exhibition, I remember meeting so many inspiring professionals, but one professor, in particular, I admired the most. His name is Henry Ortiz. I still remember his workshops and how he made the learning process fun. I strive to be a teacher according to the memories I have from these workshops."
"One of the more impactful emotions I relate to GLOBE as well is the support and appreciation we received from the organizers and our peers, which was unusual yet heart-warming to us. We come from a really small city and our opportunities were almost always limited, but at that time we did not know it, as we believed we had the world under our feet and that we are limited only by the scope of our imagination. In some way, I like to still believe so."
This STEM Story was submitted by Pegi Pavletić, Croatia.
Comments