GLOBE Program Taiwan Hosts the GLOBE Asia-Pacific Science Festival
Sep 08, 2017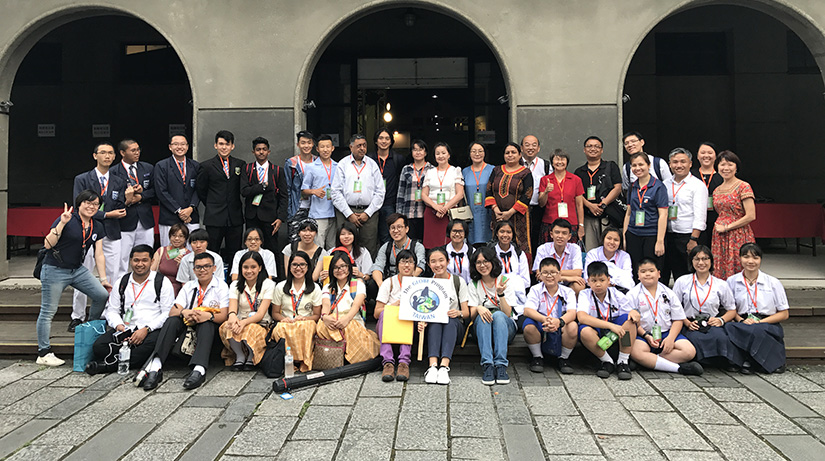 Between 10-15 July 2017, teachers and students from GLOBE Asia and Pacific region countries were invited by GLOBE Taiwan to share their GLOBE science investigations and projects in Taipei during the GLOBE Asia-Pacific Science Festival.
With the support of Dr. Desh Bandhu, who is the Asia and Pacific Regional Coordinator, 34 GLOBE participants from India, Mongolia, the Philippines, and Thailand came to Taiwan (11 of which were GLOBE Taiwan teachers and students).
Through the planning and invitation of Taiwan Country Coordinator Dr. Pay-Liam Lin, GLOBE Director Dr. Tony Murphy gave a video address during the opening ceremony.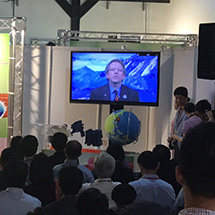 "Tony's address really helped to encourage the teachers and students,' said Kuan-Ting Chen, who is the assistant GLOBE Taiwan Country Coordinator.
The science festival was also part of "MOST-A-Thon: HIGHSCOPE Rooting Locally, Connecting Globally -- FORESEEING the Future," which is an annual exhibition of the High Scope Program and FORESEEING Program. These two programs, funded by the Taiwan Ministry of Science and Technology (MOST), focus on science, technology, engineering and mathematics (STEM) education. These participants were university professors and high school teachers who developed teaching modules and put their teaching plans into practice. Therefore, many teaching modules and products related to science, technology and engineering were demonstrated and displayed during the festival, such as the model of FORMOSAT-5 satellite, the Mobile Star Hall, a wind power generation teaching module, and others.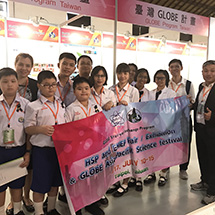 The GLOBE students' poster presentation section was one of highlights in this exhibition. There were eleven GLOBE student projects (from Mongolia, the Philippines, Thailand, and Taiwan). The GLOBE students from the Philippines project looked into decreasing plastic bottles waste. Their solution was to crush the bottles and use the debris in concrete brick production. Thai students explored the relationship between the weather and mosquito populations. The students from Mongolia presented on clouds and using the GLOBE Cloud Protocol. Taiwanese students shared their GLOBE science projects concerning the atmosphere, hydrology, and land cover.
Kuan-Ting Chen added: "One of the Taiwanese student teams collected GLOBE data, analyzed the weather, and even tried to compare it with Taiwanese proverbs."
In addition to the GLOBE teams, there were two teams of students, teachers and a university professor from Malaysia.
"The teachers and students all enjoyed a wonderful time during the GLOBE Asia-Pacific Science Festival. They were able to interact with GLOBE students from other countries and also were able to experience STEM education in Taiwan. The GLOBE Program Taiwan Office would like to thank the GLOBE Implementation Office and Asia-Pacific Regional Office for all of their support." concluded Kuan-Ting Chen.
GLOBE Star contributed by: Kuan-Ting Chen (Assistant GLOBE Taiwan Country Coordinator).
Comments