GLOBE Students Present at Science Fair in Oman
Feb 08, 2017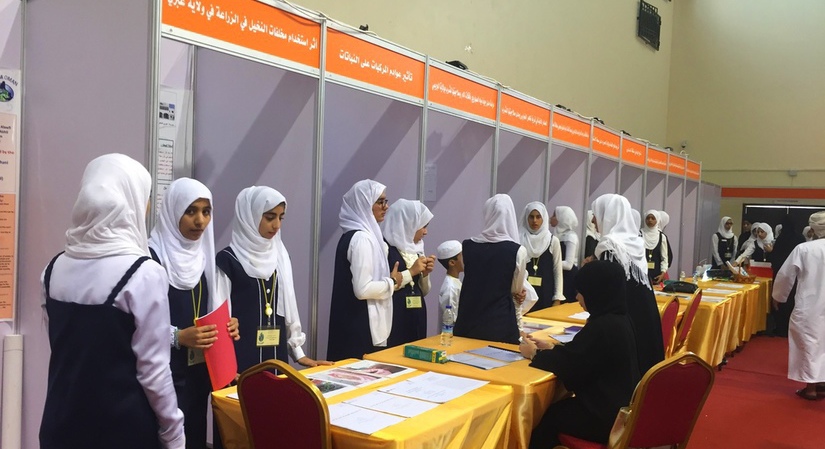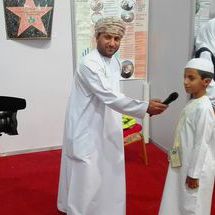 Between 20-22 March 2016, GLOBE Oman held the "Scientific Student Inventions of Artificial Intelligence and GLOBE's Environmental Research Fair" on the stage of the the Ministry of Education in Oman.
This year's fair was different than previous fairs due to the fact that the submissions were divided into four categories: nature, science and mathematics; power and transportation; management and environmental science; and engineering.
"The reason a fair like this is crucial to the GLOBE Program is because it encourages students who are interested in the environment and the sciences to learn more. The fair also provides them with a platform to share their ideas. This will not only boost their confidence in what they want to do, but it will also lead them to chase a career in science" said Nadhira Alharthy. Alharthy is a GLOBE Country Coordinator in Oman.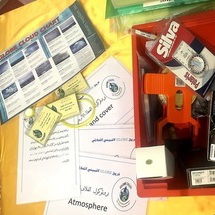 An impressive 118 students participated in the event this year, with 30 of those students presenting in an entire wing for the GLOBE Program. These 30 students, from all over the Sultanate, showcased 10 scientific researches regarding the environment of Oman.
Alharthy added that, "Oman's Minister of Education embraced and encouraged the student's involvement at the fair and believes that it will help further develop their scientific knowledge."
The results of the fair were determined by the following three criteria: student inventions, robotic and artificial intelligence, and GLOBE environmental research.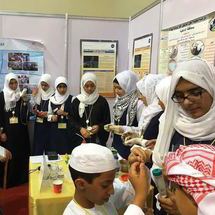 First place went to a joint effort by the primary school of Khawarizmy and the primary school of Hifsah Bin Sireen: "The Study of Drinking Quality of Tank Water in Oman." Second place went to a research on the study of the effects of wastewater regarding soil treatment as compared to other sources of water. A similar topic about analyzing the soil and water of two irrigation systems took third place.
"Being a part of these student's journey, their growth and their passion is exactly why I love working for the GLOBE Program. Perhaps one day these same students will go on to get their education and then come back to work for the GLOBE Program," concluded Alharthy.
GLOBE Star contributed by: Nadhira Alharthy
Comments