Annual GLOBE Taiwan Conference & Student Exhibition
Mar 02, 2017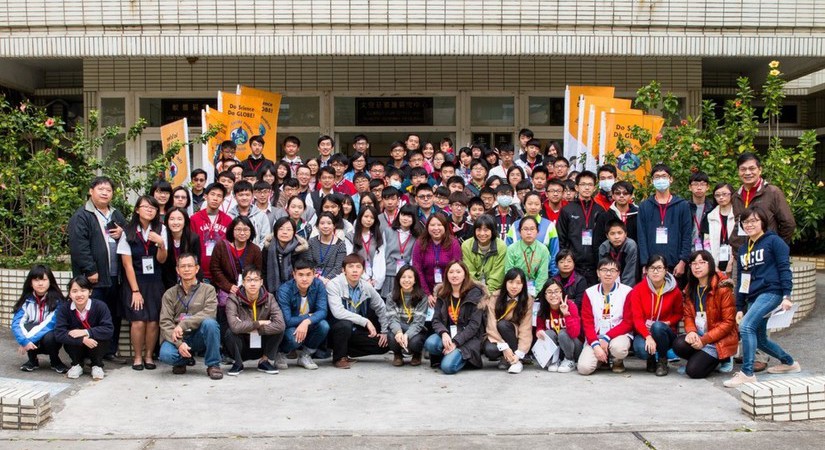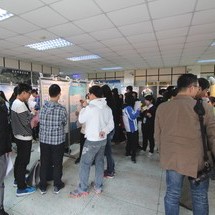 On 24 January 2017, the annual GLOBE Taiwan Conference & Student Exhibition was held at the National Central University in Taoyuan City. At the conference, 93 teachers and students from 15 schools shared their GLOBE investigation activities and achievements through poster presentations. (Every year, the GLOBE Taiwan Office provides opportunities for teachers and students to exchange their experiences and ideas to the public.)
"During the poster presentation session, students not only took turns to present their results but also interacted with other presenters. Meanwhile, teachers (especially those who were new to GLOBE) viewed and were impressed with the observational results and achievements of other schools," stated Kuan-Ting Chen, who is the assistant Country Coordinator of the GLOBE Taiwan Partnership.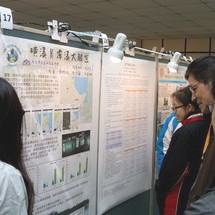 Some of the students at the conference reported on their analysis and the results of atmospheric observations, looking to make connections with their surroundings and local weather phenomena. Other students investigated rivers near their schools and analyzed the water quality. Three schools introduced their atmosphere investigation sites and reported GLOBE implementation in their schools.
After the presentations, three of the GLOBE teachers gathered students into groups to facilitate discussions concerning the posters. Teachers used questions to facilitate group discussions. For example: "What did you remember about the posters?" "Whose presentation impressed you the most?" "What was the relationship between the posters and the environment?"
Students discussed what they had learned through comparing and contrasting each other's observations and living environments. They then applied what they had learned to their own lives. At the end of the conference, each group reported on their conclusions.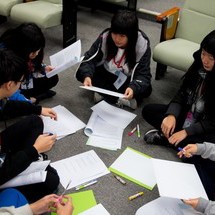 "The students enjoyed this activity and gained a lot from the group discussion," said Kuan-Ting Chen.
She concluded: "Because sharing ideas is one element of scientific inquiry, we believe that the conference stimulated our teachers and students. Additionally, teachers who were new to the GLOBE Program were impressed by each schools' results. We are convinced that the conference stimulated our teachers and students to do GLOBE even better."
This year's conference was supported by the National Central University and Ministry of Science and Technology (MOST).
GLOBE Star contributed by: Kuan-Ting Chen, Taiwan Country Coordinator Assistant
Comments