NASA Administrator Charles Bolden Meets with GLOBE Students in Peru
Aug 26, 2015
On Friday, February 27, 20 students aged 12 and 13 and their GLOBE teachers from a Callao public secondary school, Institución Educativa Callao (I.E. Callao), received a visit from Charles Bolden, NASA Administrator. Administrator Bolden, on a brief stay in Lima to meet with heads of the Peruvian scientific community, made a special trip to Callao to speak with these students that participate in the GLOBE program. They discussed diverse topics – from space flight, to making mistakes, to raising guinea pigs!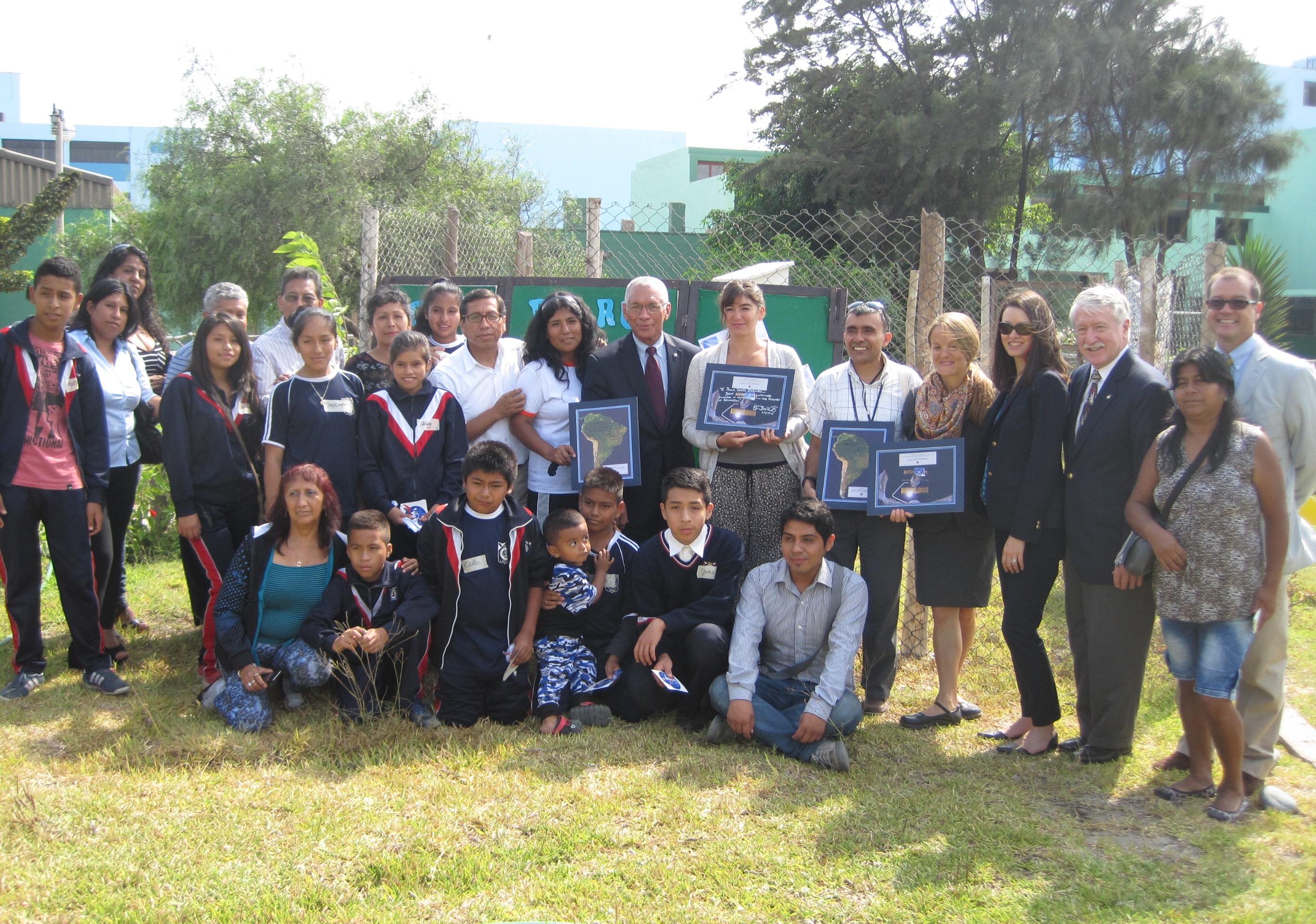 At I.E. Callao, the students of GLOBE teachers Ana Abregú Tineo, Fulgencio Celestino Blas, and Leila Lucia Cornejo Gómez collect daily atmosphere data using their meteorological instrument station. They also engage in regular scientific investigation of plants and trees, with their experimental school garden, fruit orchard, tree nursery, and aquaponics system that they have created using up-cycled materials and their own labor.
The students also have a small guinea pig nursery. The guinea pig, or cuy in Peru, is native to the Andes, having been bred by the Incas and other pre-Columbian civilizations as a nutritious source of food.

After touring all of these school features with the students, Administrator Bolden shared some riveting anecdotal stories about his experience flying on four NASA space missions, including the one that launched the Hubble telescope. He discussed the importance of making mistakes in both the scientific process and the learning process. The students shared with him their experiences of trial and error when first implementing the GLOBE atmosphere protocol, and that learning from these errors has greatly improved their monitoring practices. To everyone's delight, Administrator Bolden also took the opportunity to seize a whiteboard marker and introduce the students to Newton's second law of motion!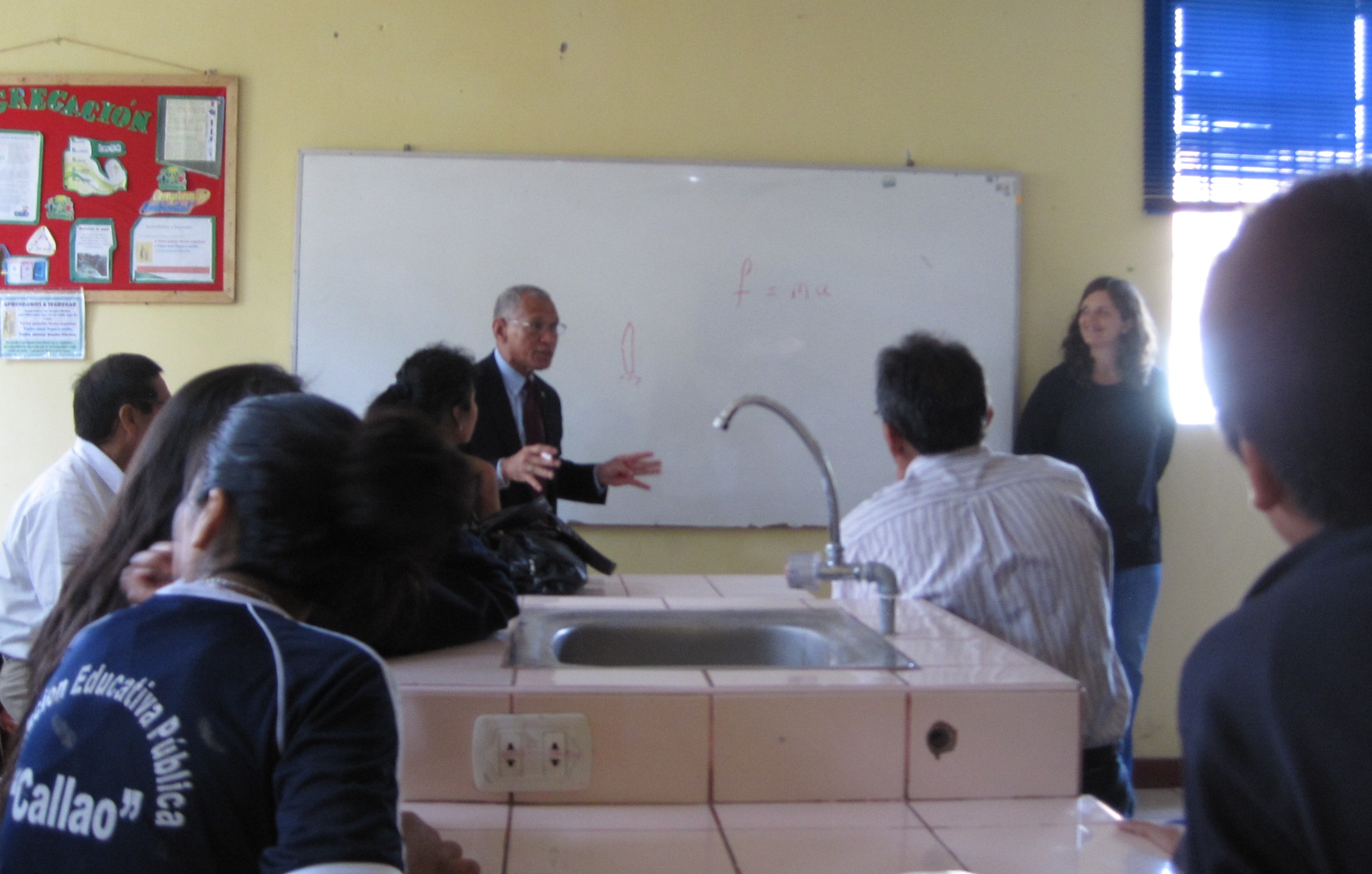 As the visit drew to an end, Administrator Bolden commended the school on pursuing scientific exploration, and for integrating parents and families into academic and extracurricular activities – an enriching experience for each student and the entire community. He urged the students to continue working hard, both in and out of the classroom, and to embrace challenges. The entire GLOBE Perú community is grateful to Administrator Bolden for his visit, and to NASA for having founded and developed this international scientific, environmental, and educational program.
Comments