GLOBE Saudi Arabia participation in the First Workshop for Women and Children and Environment Held in Jeddah, Saudi Arabia
Jan 21, 2016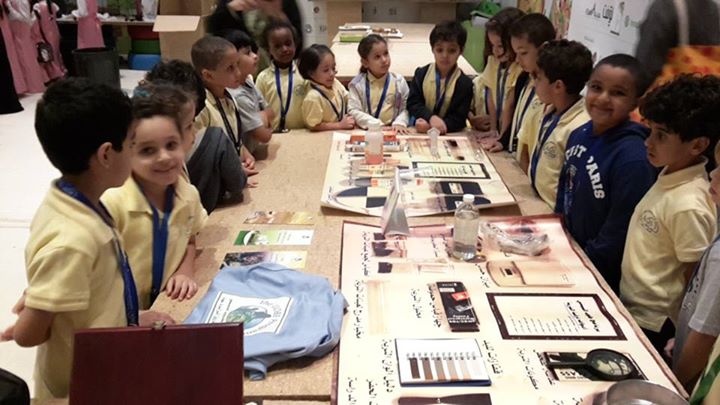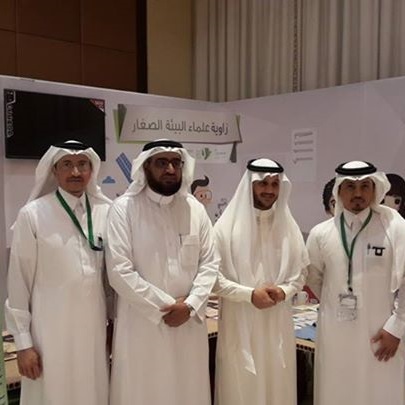 GLOBE Saudi Arabia has participated in the First Workshop for Women and Children and Environment, which was organized by the Saudi Environmental Society (SENS) in Jeddah, 21-24 October 2015.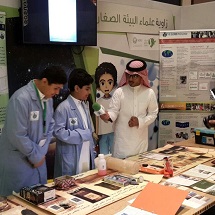 Students from Al-Farouq Intermediate School, Prince Faisal Bin Fahad Intermediate School, the 61st Secondary Girls School and the 128 Intermediate Gifted Girls School attended the event with their teachers: Emad A. Alhasan, Hamed Alsheri, Hussa Mohammad Al-Saheel and Hind Aljehani. The participation was under the supervision of Fuad Eleithah Althagafi (GLOBE local coordinator) and Amal Aljadaani (supervisor of students' scientific activities). The participation was with the presence of Mrs. Reem Abualhassan the Director General of Students' Activity and GLOBE team at the Ministry of Education: Dr. Hadi Bahari (GLOBE Saudi Arabia Country Coordinator), Norah Al Nasser (GLOBE Saudi Arabia Deputy Country Coordinator), Abdullah Althobaiti (Assistant of Deputy Country Coordinator at Boys Section) and Amal Al Hargan (Assistant of Deputy Country Coordinator at Girls Section)
The four-day workshop included 13 different activities and information booths. 55 papers were presented on environmental education. Entertainment was also provided for the children and participants attending the workshop.
At all the workshop days GLOBE students and their teachers, show the attendees how they implement GLOBE and the attendees were involved in some GLOBE measurements and activities.
Dr. Hadi Bahari stated that this participation aims to expand the knowledge about the GLOBE program in the community and he expressed his admiration for the students' performance in the workshop, he also stated that he is very satisfied about the interaction of the attendees with GLOBE.
Event Topics: Workshops
GLOBE Science Topics: GLOBE Protocols
Primary Audience: Students Teachers
---
Comments
Please
log-in
to post comments