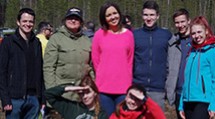 07/13/2016
GLOBE Estonia Celebrates Earth Day 2016
GLOBE Estonia is an avid participant in celebrating Earth Day each year. Most years they celebrate by watching the movie "An Inconvenient Truth," taking a nature hike and attending a reception at the U. S. Embassy. However, this year was special. This year they planted a forest of pine trees.
>>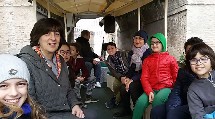 05/16/2016
World Water Day in Mantua, Italy
3.000 students, teachers and community members came together to perform science- and art- related activities in celebration of World Water Day on 22 March as part of the 16th annual "Rivers in Spring" festival.
>>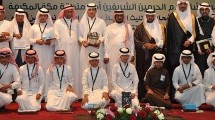 04/12/2016
GLOBE Saudi Arabia Cloud Competition
GLOBE Saudi Arabia recently held a cloud competition, inviting all GLOBE students in the country to increase their knowledge of clouds by observing them and submitting their best photos and videos.
>>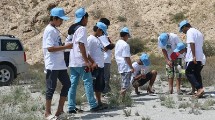 02/23/2016
GLOBE Oman Student Camp 2015
120 students, 50 teachers, and about 30 supervisors and staff members participated in a three-day event in March of 2015 at the GLOBE Oman Student Camp.
>>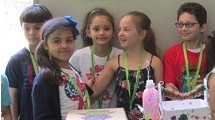 02/03/2016
Into the Woods with GLOBE New York Metro
On 12 June 2015, 900 students from twenty-eight elementary schools across New York presented projects on the environment at the "Into the Woods Science and Arts Symposium" hosted by Queens College.
>>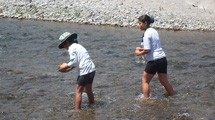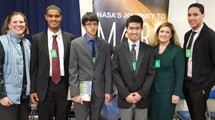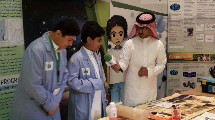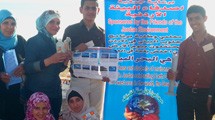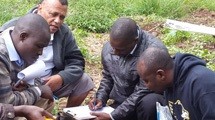 01/12/2016
GLOBE Teacher Training Workshop in Kenya
During December of 2014 the GLOBE Program in Kenya successfully conducted a five-day international GLOBE teacher training workshop. The workshop took place at the Centre for Mathematics, Science and Technology Education in Africa (CEMASTEA) in Nairobi, Kenya.
>>