2020 GLOBE Virtual Meeting
July 13-16, 2020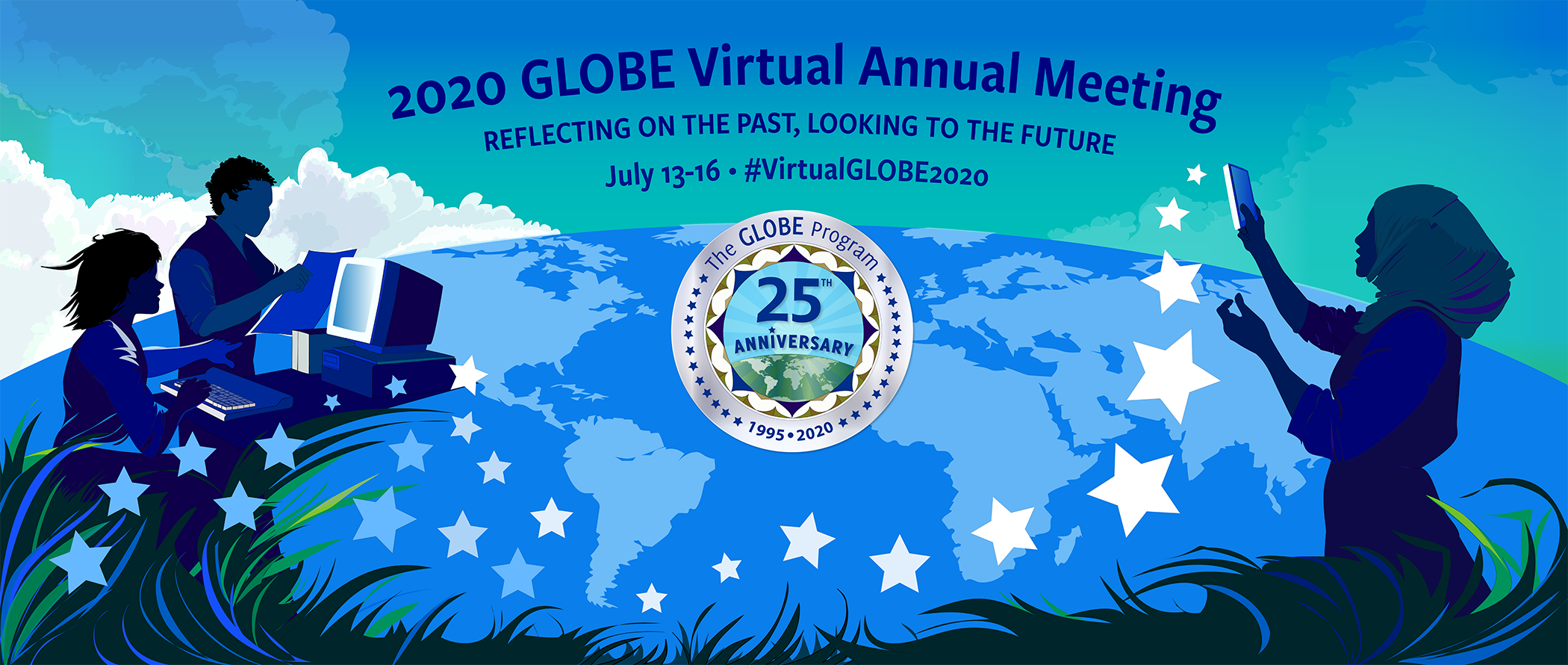 Please visit globe.gov/2020virtualmeeting for more information and to register for this event!
(This event was formerly known as the 2020 GLOBE Virtual Annual Meeting, but will be referred to as the 2020 GLOBE Virtual Meeting moving forward.)
You must be a GLOBE Community member with a globe.gov account in order to register. If you are a student, your teacher must have a globe.gov account and the teachers' name must be included with your registration. All registrations will be approved by GIO Staff.
Space is limited, so please only register if you plan to attend this meeting live. Although this meeting is free for all GLOBE Community members, GIO is charged a fee for every registration.
If you have any questions please contact meetings@globe.gov