Link to GLE page from Annual Meeting page
Access all the information you need to learn more about the festivities which will take place in Killarney, Ireland from 1 - 6 July 2018 in our One-Stop Shop available at the following URL: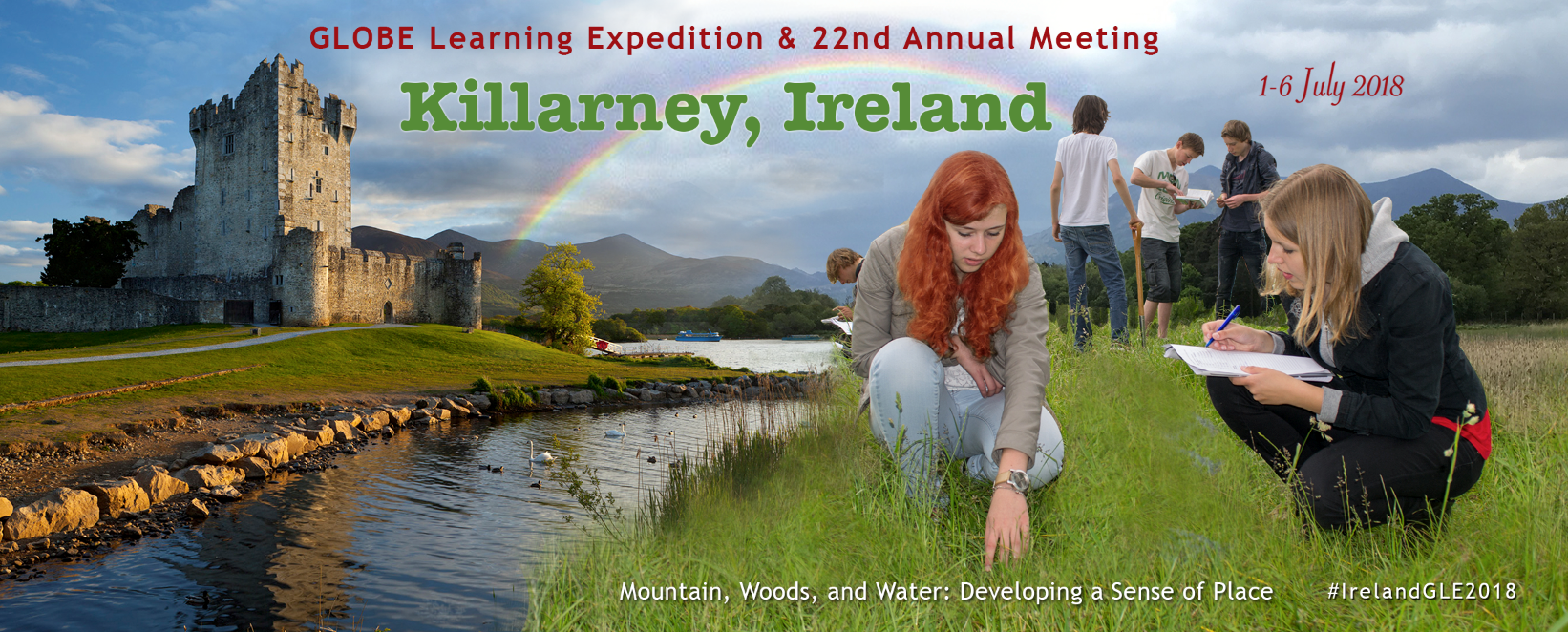 The GLOBE Implementation Office (GIO) is excited to announce that the registration for the 2018 GLOBE Learning Expedition (GLE) and the 22nd Annual Meeting in Killarney, Ireland, is now open! The meeting will be hosted by GIO, along with the Europe and Eurasia Regional Office.
The GLE is a student event and we encourage students from around the world to participate. Due to limited space at the venue, and considerable interest in this event, we have had to put some restrictions on registrations:
A maximum of six participants per school (1-2 teachers and 4-5 students for a total of six) and only students (minimum age 10) who are presenting GLOBE research may register.
While we welcome family members to accompany GLOBE participants to Ireland and to stay in the hotel, please understand that our space is extremely limited; therefore, they will not be permitted to register, join GLE participants at mealtimes, or participate in GLE activities
Spaces for Country Coordinators, U.S. Partners, and NASA SciAct awardees are also limited. Please do not assume that if you are a member of one of these groups there will be a place held for you.
Register early to guarantee your space! A waiting list will be maintained for late registrants and we will release places that may result from cancellations.
To learn more about the registration process, costs, and accommodations, please visit the GLE information page. We look forward to seeing you in Ireland! Keep up with the events on social using #IrelandGLE2018.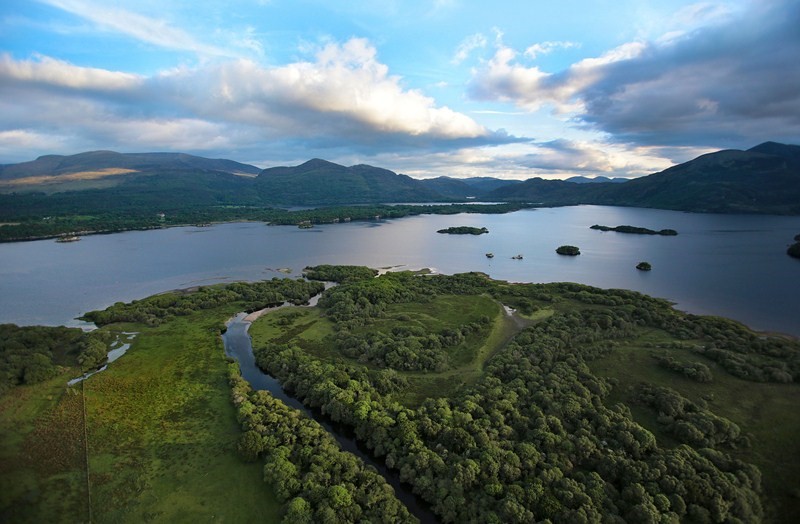 Killarney, Ireland, is located in southwestern Ireland and is part of Killarney National Park. It sits on the northeastern shore of Lough Leane and is home to the Lakes of Killarney, Purple Mountain, Mangerton Mountain, Torc Waterfall and more.
Reserve your Accommodations for the 2018 GLE in Ireland
We are pleased to announce that you may now reserve your rooms(s) at the Gleneagle Hotel for the 2018 GLE in Ireland.
Please follow these instructions to book your room.
CLICK HERE for the GLE Gleneagle Hotel and Apartments (or go to http://www.gleneaglehotel.com).
Click on the Book Room tab in the upper right of the screen (even if you want to book an apartment).
Enter Date of arrival and date of departure from the drop down calendars.
Select "Bedrooms" to book a hotel room from the drop down menu. Select "Self Catering Apartments" to book an Apartment.
Choose Number of Persons from drop down.
Enter GLOBE2018 in the box to the right of "number of persons."
Click "Book Now."
Please note:
By following these instructions you will be booked properly into the GLOBE room block and your daily breakfast will be included.
Booking outside of the room block will prevent you from getting your daily breakfast included.
If you do not book your room in the block of rooms reserved for GLOBE GLE participants, as instructed above, GLOBE will not be responsible for your daily breakfast.
See you in Ireland!