20th GLOBE Annual Meeting -- Estes Park, Colorado, USA
16 - 21 July 2016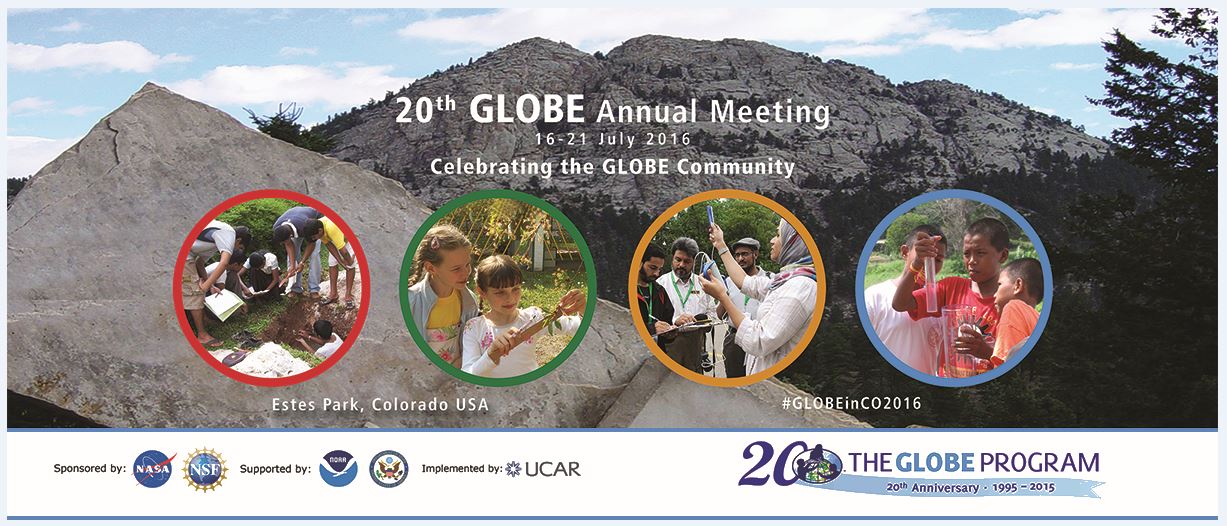 One-Stop Shop
Access all the information you need to learn more about the festivities which took place in Estes Park, Colorado during July of 2016.
---
Pictures and Presentations:
View imagery and presentations from GLOBE's Annual meeting by clicking on the links below.
---
Social Media:
For news regarding the event, please follow us on social media -- be sure to use #GLOBEinCO2016.
---
General Information:
The theme of 2016's meeting was 'Celebrating the GLOBE Community.' During the 20th annual meeting, we focused on celebrating the accomplishments of the many valuable people and partners who have contributed to the program since the program's inception in 1995, commemorating the great strides of the program and sharing future directions.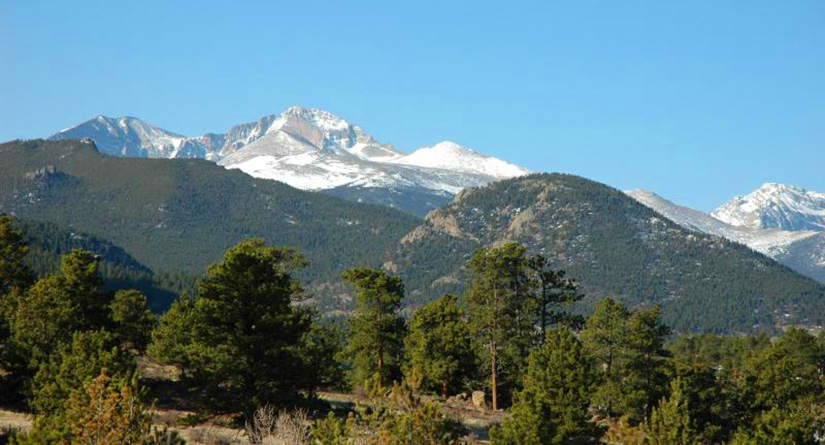 Hosts: The 2016 Annual Meeting will be hosted by GLOBE Partner Deanna TeBockhorst and the University Corporation for Atmospheric Research (UCAR) Center for Science Education Director John Ristvey, in collaboration with the GLOBE Implementation Office.
Location:
The town of
Estes Park
is located at the entrance to
Rocky Mountain National Park
, which is one of America's most popular national preserves, with majestic mountains, clean mountain air and plenty of animal and plant diversity.