23rd Annual Meeting (2019)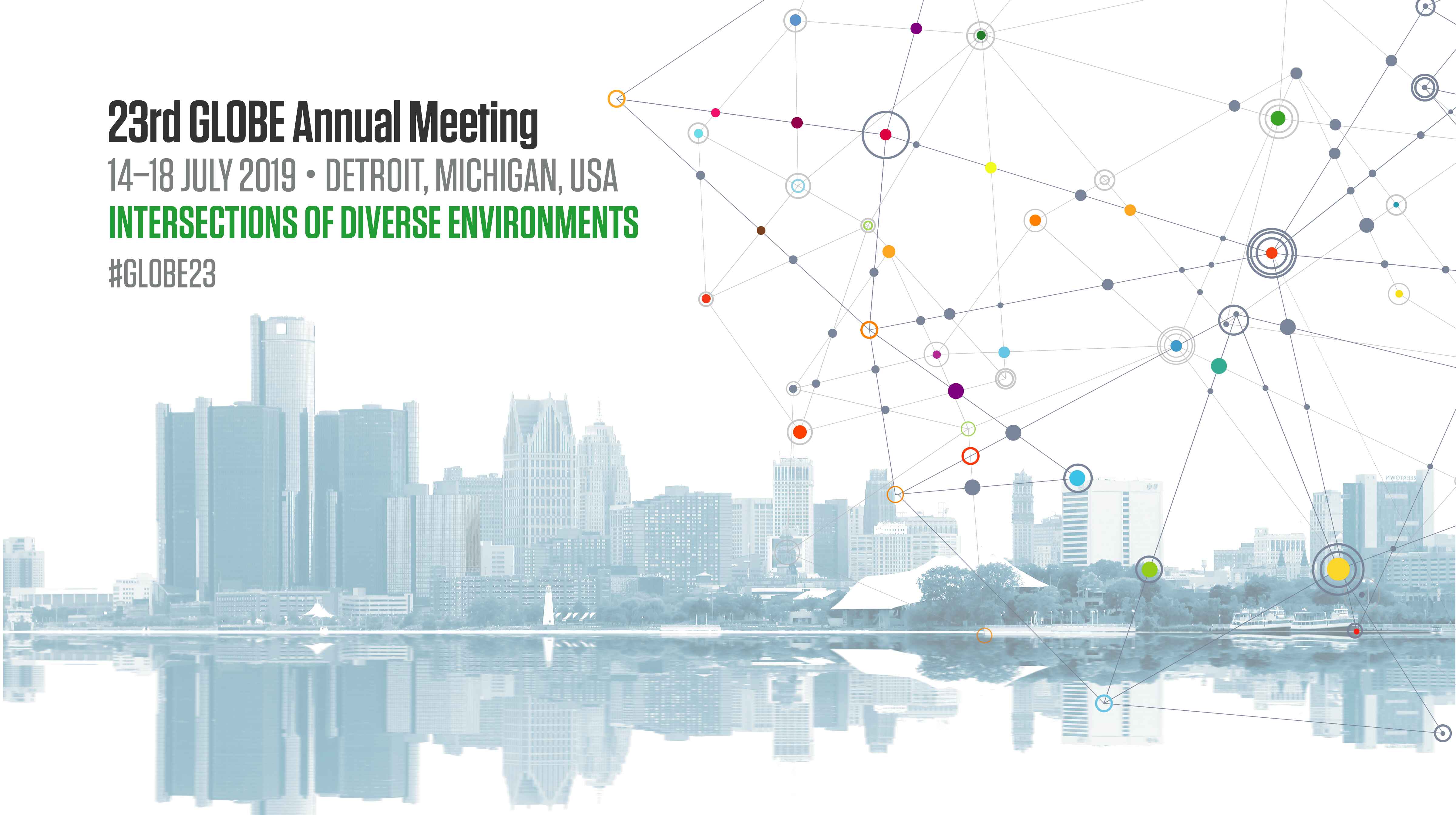 Detroit, Michigan USA
Dates: 14-18 July 2019
For more information click on Registration/Event Details.
REGISTRATION IS NOW CLOSED
Theme: Intersections of Diverse Environments
The theme of the 23rd GLOBE Annual Meeting is Intersections of Diverse Environments. The location for the Annual Meeting, Detroit, Michigan, is positioned at the intersection of multiple types of diverse environments culturally, geographically, and economically. At the Annual Meeting, the theme will be explored further in multiple strands. These strands are:
1. Finding Nature in Urban Landscapes
Many participants in GLOBE are from urban areas and some struggle on how to investigate nature when they seem to be surrounded by only buildings, roads, and parking lots. With a meeting space in downtown Detroit, participants will be able to actively explore nature in this urban landscape. Additionally, presenters should share how they do GLOBE in urban or less than ideal environments.
2. Exploring Changing Environments
The GLOBE scientific protocols allow students to explore how their local environments change over time and what may impact these changes. Presenters are encouraged to share how they use GLOBE to discover their own changing environments.
3. GLOBE and Technology
Students, teachers, and scientists have been using new and varied types of technology to participate in GLOBE. Presenters in this strand should share how they use technology to implement GLOBE.
4. GLOBE Gives Back
"Benefiting the Environment" is part of the acronym that makes up GLOBE and in this strand, presenters will share how GLOBE has helped them give back to their communities. Taking GLOBE from data collection and analysis of a problem to the next step of using this knowledge to help the world is an important skill for all scientists, including our student scientists.