Annual Meeting Update: Early Bird Registration Begins in June; Selected Presenters Will Be Notified Week of 16-21 May
May 18, 2022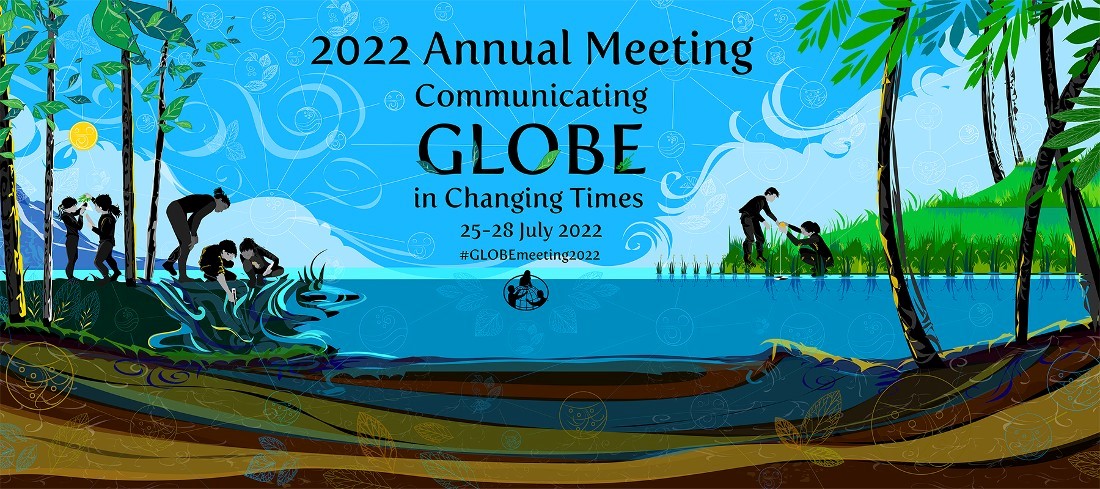 2022 Annual Meeting
The 2022 GLOBE Annual Meeting will be held virtually, and planning is well underway, so mark your calendar and hold the dates: 25-28 July. The theme of the meeting is "Communicating GLOBE in Changing Times."
2022 Annual Meeting Update
Registration for the 2022 GLOBE Annual Meeting will open in early June. Participants who have been selected to present at this year's meetings will be notified next week (16-21 May), and will be required to register for the event.
Registration Details
Registration prices (and dates) are:
Early Bird Registration: $95 (Early Bird registration will open in early June)
Full Registration: $125 (Full registration ends on 01 July)
Late Registration: $150 (Late registration begins on 2 July 2022)
Event Details
The community session presentation topics include:
Building a Stronger GLOBE Community: This session examines the variety of communication strategies used by GLOBE members to connect and collaborate with each other and the larger community.
Communicating Science in Changing Times: This session focuses on how GLOBE members communicate inside and outside their own networks to create awareness around system changes.
Connecting Diverse Audiences in GLOBE and Beyond: This session examines how GLOBE members connect with each other and with groups outside of GLOBE in research. In addition, this session explores how these connections can drive behavior change to create a more inclusive learning environment.
Special Session: Collaboration within the GLOBE Community: During the past few GLOBE annual meetings, country coordinators and U.S. Partners have been developing ideas for cross-collaboration and identifying resources to support collaborative activities. This session will focus on highlighting key elements of successful collaboration activities undertaken by members of the GLOBE Community.
For more information, including ongoing updates, click here.
News origin: GLOBE Implementation Office
---
Comments