GLOBE and Eco-Schools USA Offering Online, Self-Paced Course through 09 January: "Using Earth Systems Science in Your Schoolyard Habitat"
Dec 05, 2018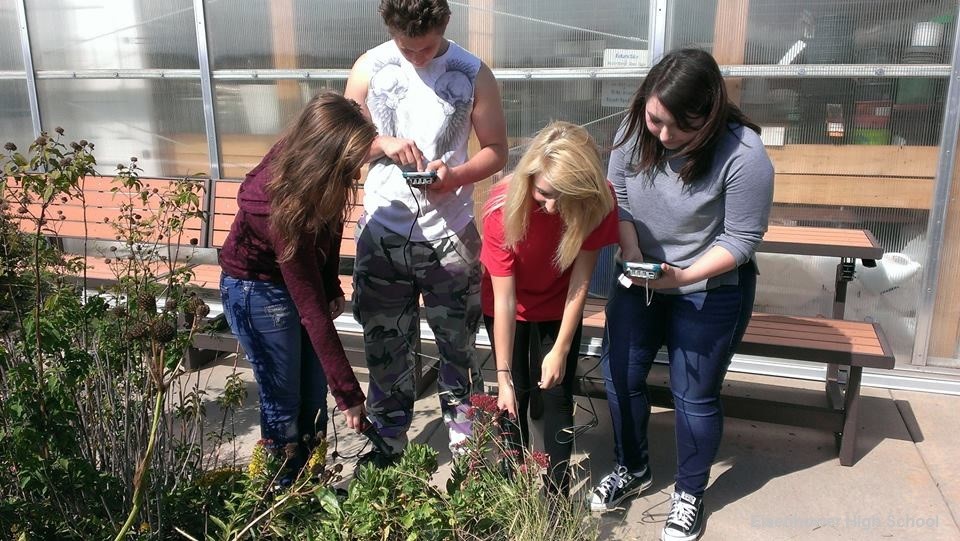 The National Wildlife Federation's Eco-Schools USA has partnered with GLOBE to integrate school sustainability and Earth systems observations, data collection, and action in an effort to protect and conserve wildlife and wild place. Through Eco-Schools "Green STEM" work, The GLOBE Program provides students opportunities to engage in citizen science, practice using tools of science, and hone their science skills. Student-driven teams conduct environmental audits integrating GLOBE protocols to develop action plans and work with the community to solve local, real-world environmental issues.
To learn more about the GLOBE and Eco-Schools USA collaboration, click here to check out a recent "Q&A" session with GLOBE Partner Jennifer Hammonds, Senior Manager of K-16 Curriculum and Instruction with National Wildlife Federation (NWF) Eco-Schools USA Program.
Current Opportunity!
Currently, Eco-Schools USA is offering a free, online, self-paced course using GLOBE protocols. This course began in November and will run through 09 January. The focus is on GLOBE Training for Eco-Schools: Using Earth Systems Science in your Schoolyard Habitat, which as the name implies, is getting any school with a NWF Certified Schoolyard Habitat or a garden on site to use GLOBE protocols as a way to use the garden space not only as habitat for wildlife, but also as a learning laboratory for life and Earth science.
A certified schoolyard habitat has many benefits, not only to wildlife, but applications in all core subject areas. A schoolyard habitat is also a great place to engage students in field investigations where they can practice science skills and develop a deeper understanding about Earth's systems and processes.
A schoolyard habitat must meet certain criteria to sustain plant and animal life. This course will prepare teachers to provide experiential learning opportunities for their students through the implementation of GLOBE investigations and the Eco-Schools USA Seven Step Framework. Students will conduct GLOBE protocols, enter and analyze data, and create visualizations, in tandem with the Framework to:
​​​become more scientifically and environmentally literate;
ensure the health of local wildlife and habitat over time; and
engage the community.
Upon successful completion of the course requirements, educators will receive a certificate of completion for 8 professional learning hours.
To participate in this course, register or log in to the National Wildlife Federation's Wildlife University.
For more information, click here.
type: globe-news
News origin: GLOBE Implementation Office
---
Comments