12/18/2020
Keeping Up with GLOBE Star Stories? Read About Our Latest Stars!
Have you been keeping up with the latest GLOBE Star Stories? GLOBE Stars are stories of projects, people and extraordinary activities being conducted around the world in connection to GLOBE. These GLOBE Stars are the bright lights that spark our imagination and inspire us with news of GLOBE at work in the world.
>>
12/17/2020
U.S. GLOBE Teachers/Partners: Join the Thursday (17 December) Watercooler
U.S. GLOBE Teachers and Partners: Join this Thursday's (17 December) Watercooler. These information Watercoolers will begin at 04:10 p.m. ET with a brief update from U.S. Country Coordinator Jen Bourgeault, and will proceed with a presentation or two from a GLOBE teacher or partner, with time for questions and conversation.
>>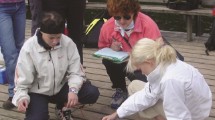 12/11/2020
NASA to Provide Spanish-Language Coverage, Livestream of 14 December Solar Eclipse
NASA will provide live coverage Monday, 14 December, of a solar eclipse that will pass over South America, treating parts of Chile and Argentina to views of a total eclipse of the Sun. A Spanish-language program will air on NASA Television and the public channel on the agency's website. A separate livestream of the eclipse without narration will air on the media channel.
>>