Data Collection
Field Survey Tool for Logging AEROKATS Missions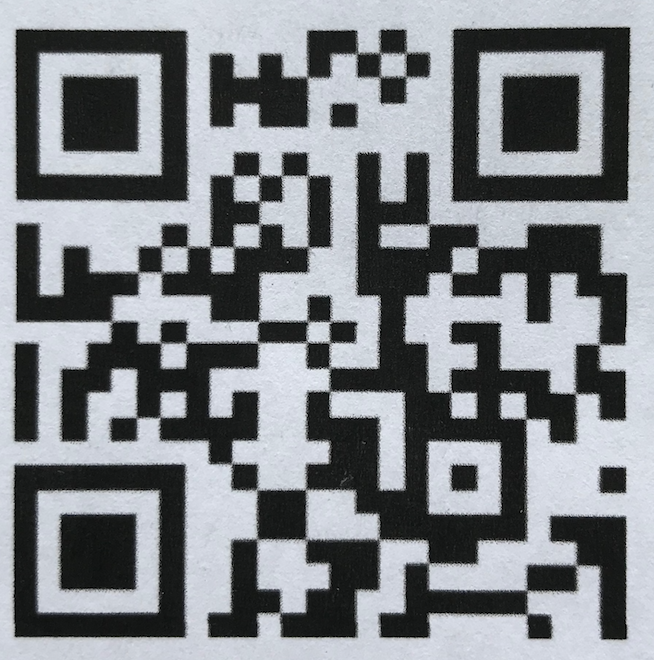 Use this bar code to access Survey 123 app to log your mission data in the field. You will be redirected to a screen that will give you the option of using a web browser or going to the app store to download a mobile app. If you are not using a mobile device, you can access Survey 123 by visiting -- http://arcg.is/1vifDT -- (especially helpful for those on Chromebooks).
If needed, the data can be edited later.
Sample Pages from the Field Survey Tool for AEROKATS Missions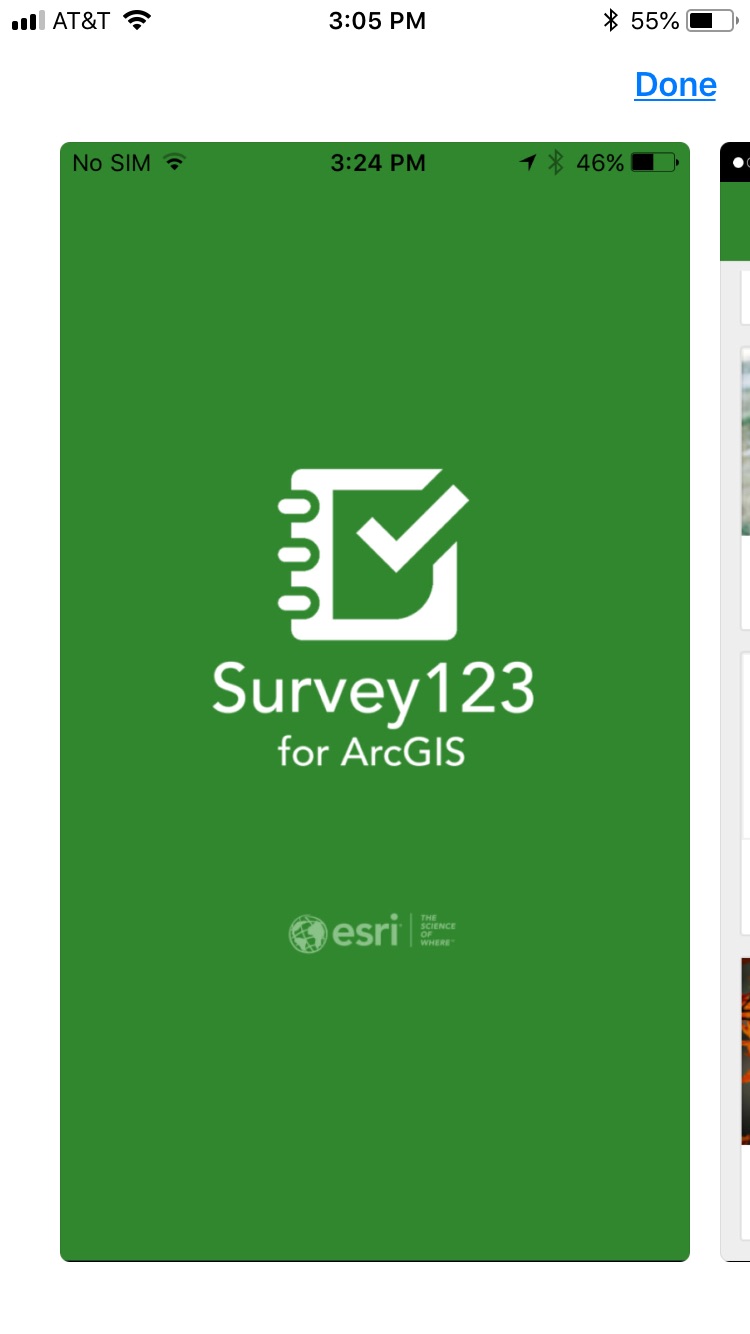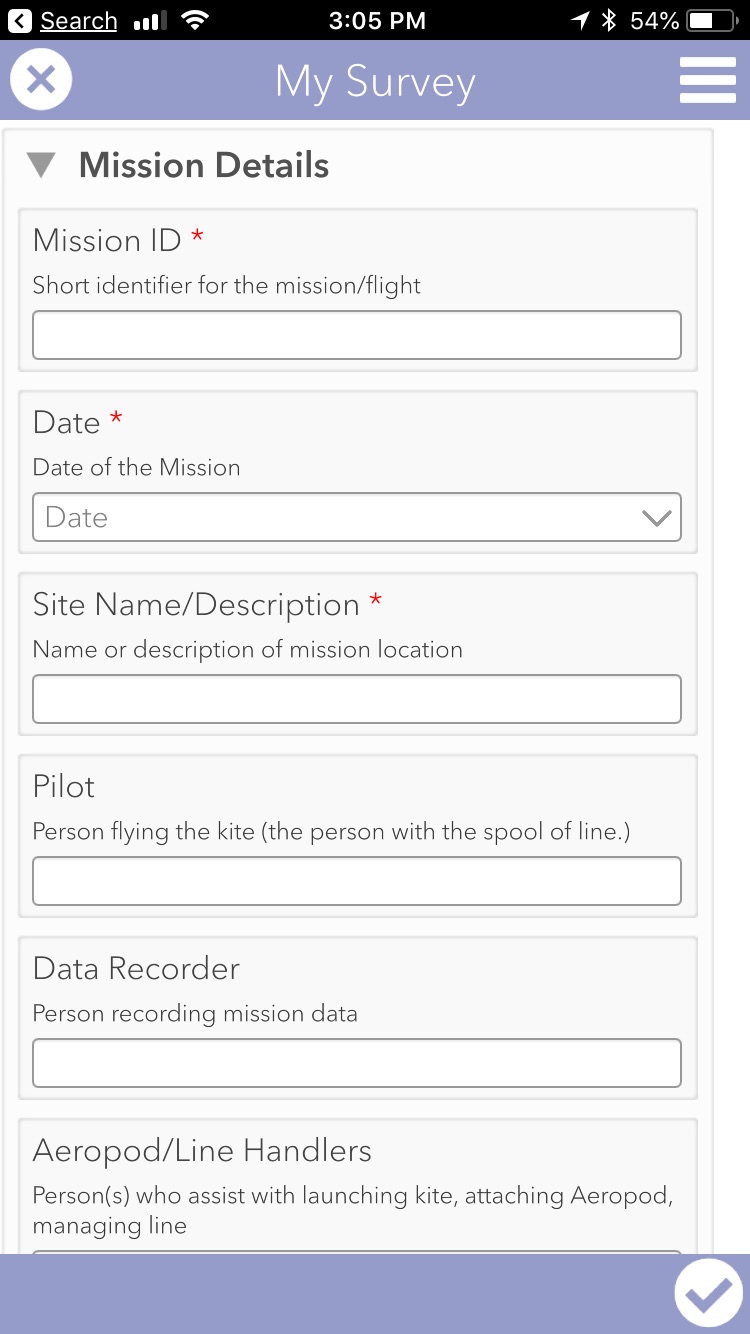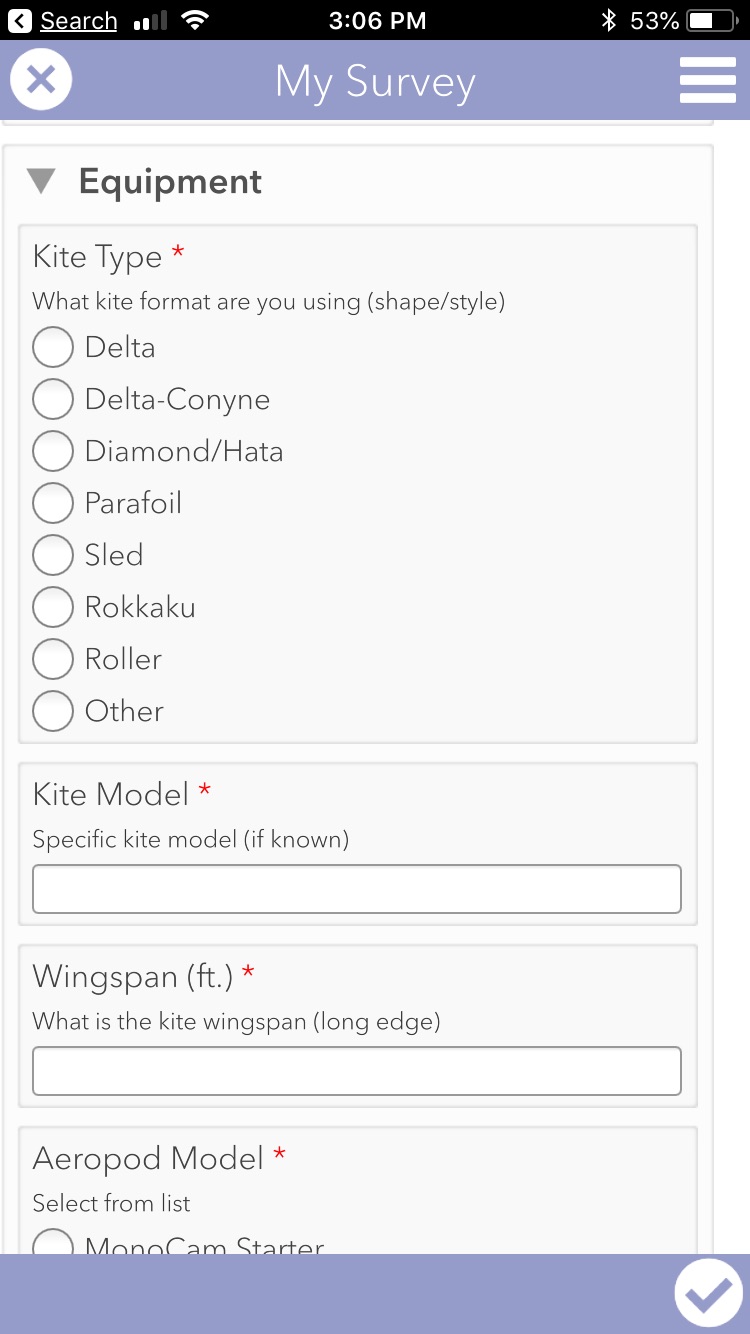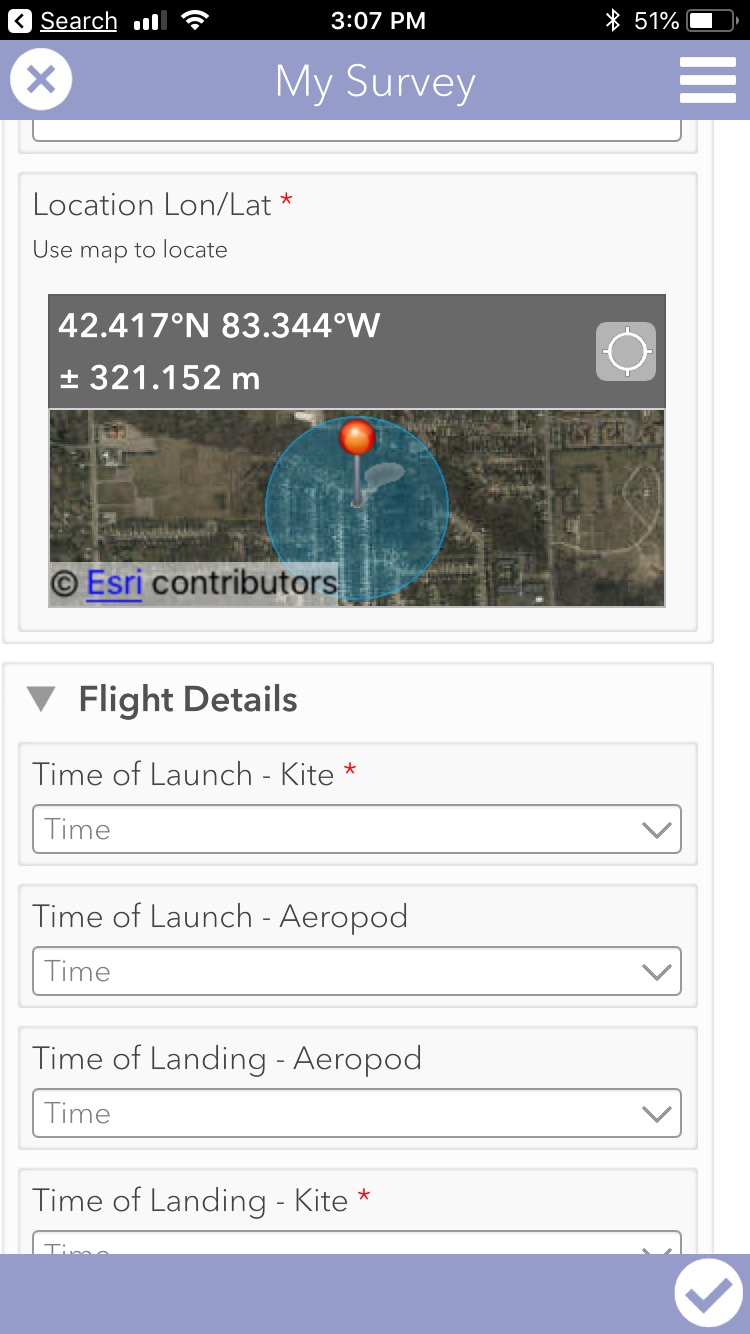 All data submitted through the Survey 123 app can be viewed by visiting the AEROKATS Mission Mapper: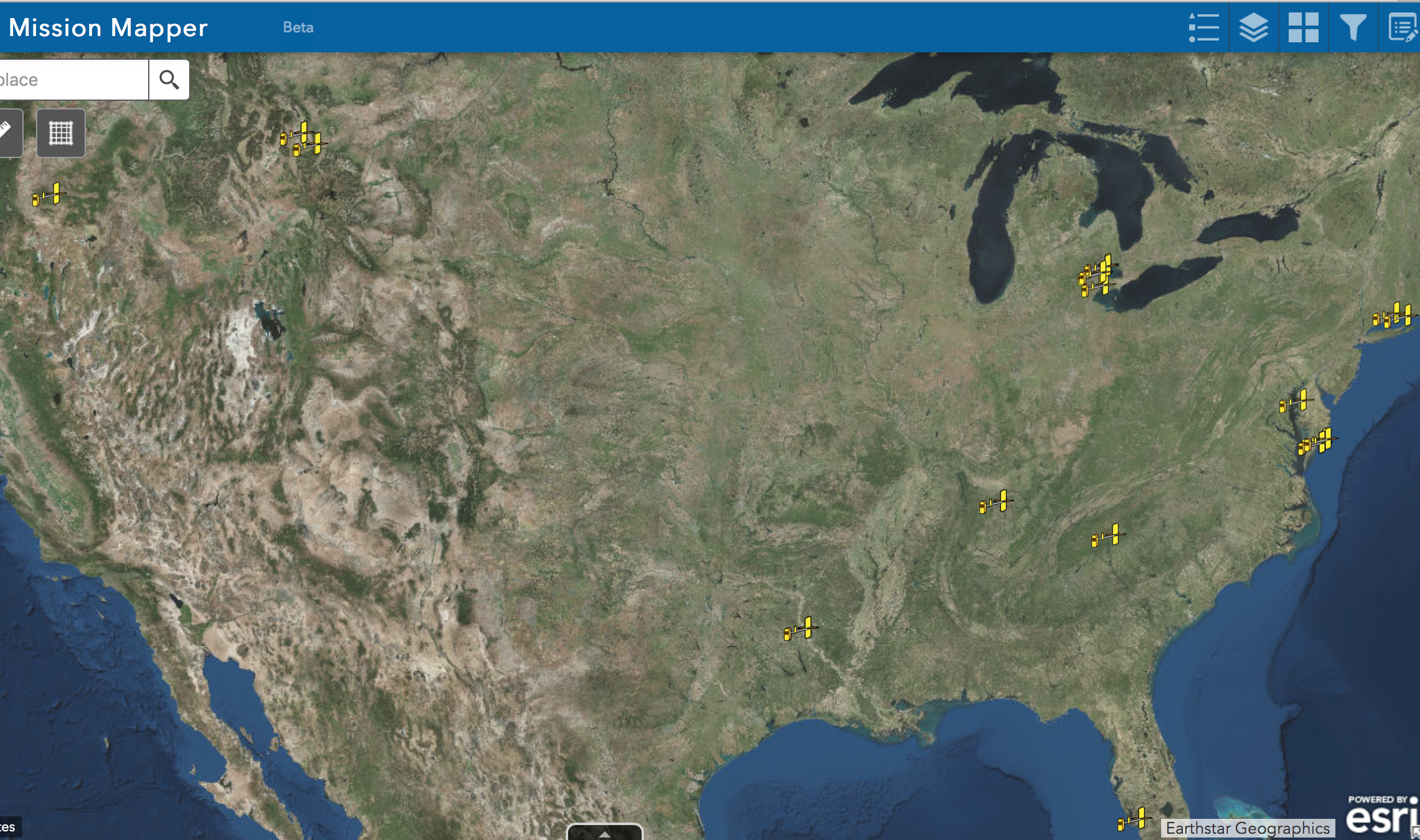 Kite Flight Data Sheets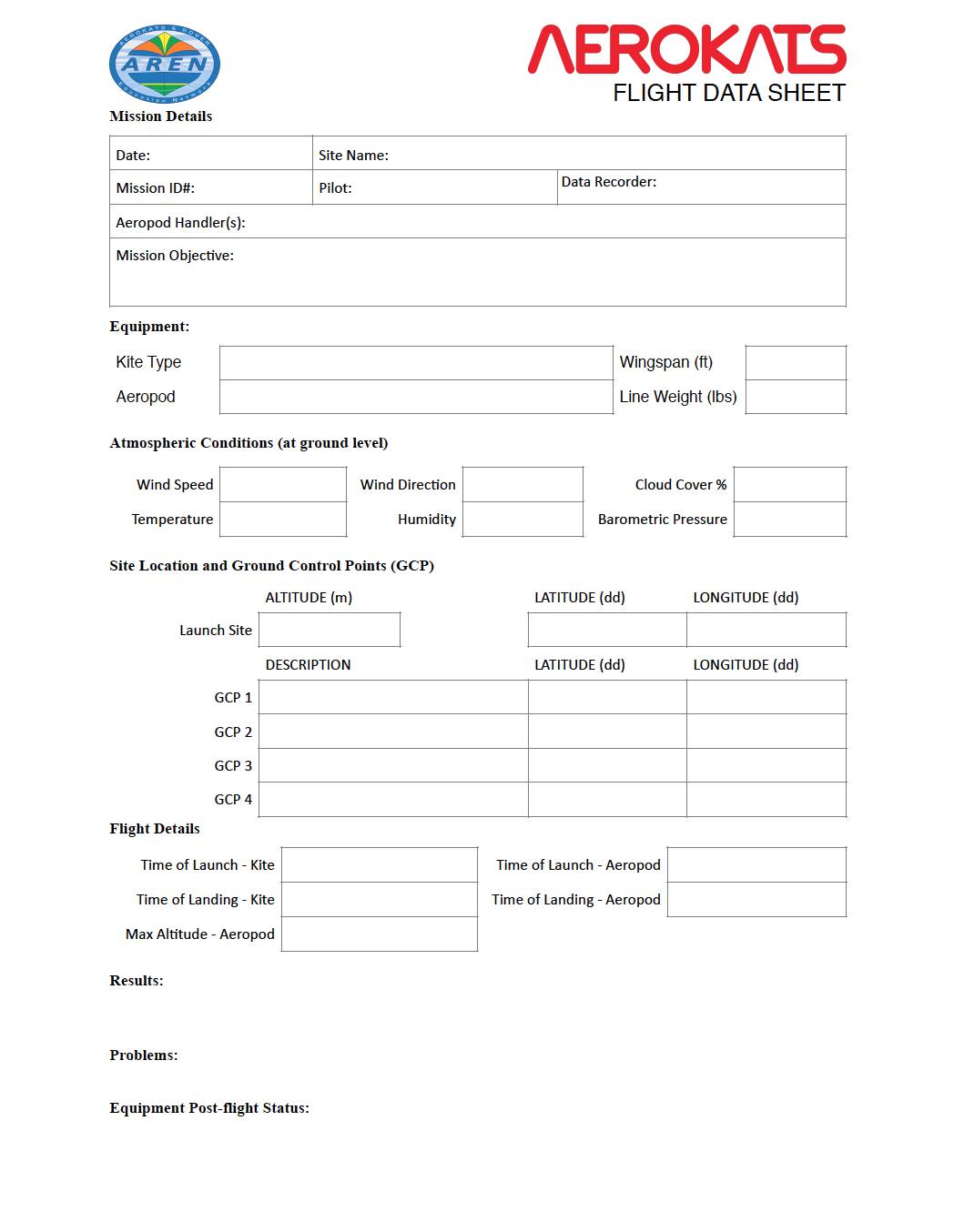 Use this form to log your mission details for:
Equipment, Atmospheric Conditions, Site Location and Ground Control Points, Flight Details, Results, Problems, Post-Flight Status
When collecting data for the kite flight data sheets, we suggest that data is collected using GLOBE protocols. For more information on the protocols, please visit:
Wind Speed -- No GLOBE Protocol
Time -- If possible, all measurements should be taken +/- one hour to Solar Noon
*** Please note: When you refer to GLOBE Protocols, part of the protocol recommends collecting the data +/- one hour solar noon. But when collecting flight mission data, it is imperative to collect the data at the time of launch and disregard the solar noon reference.
Here are some apps related to GLOBE data collection. Click on each screen to access the app.