NASA and Kites
NASA is defined as an acronym for the National Aeronautics and Space Administration, the federal agency that is responsible for aerospace research, aeronautics and the civilian space program. Many people think of NASA as only a space program and are surprised to find out that NASA has done much research on aeronautics (the science of flight), through the use of kites. Please click on the image below to learn how NASA has used kites to better understand flight.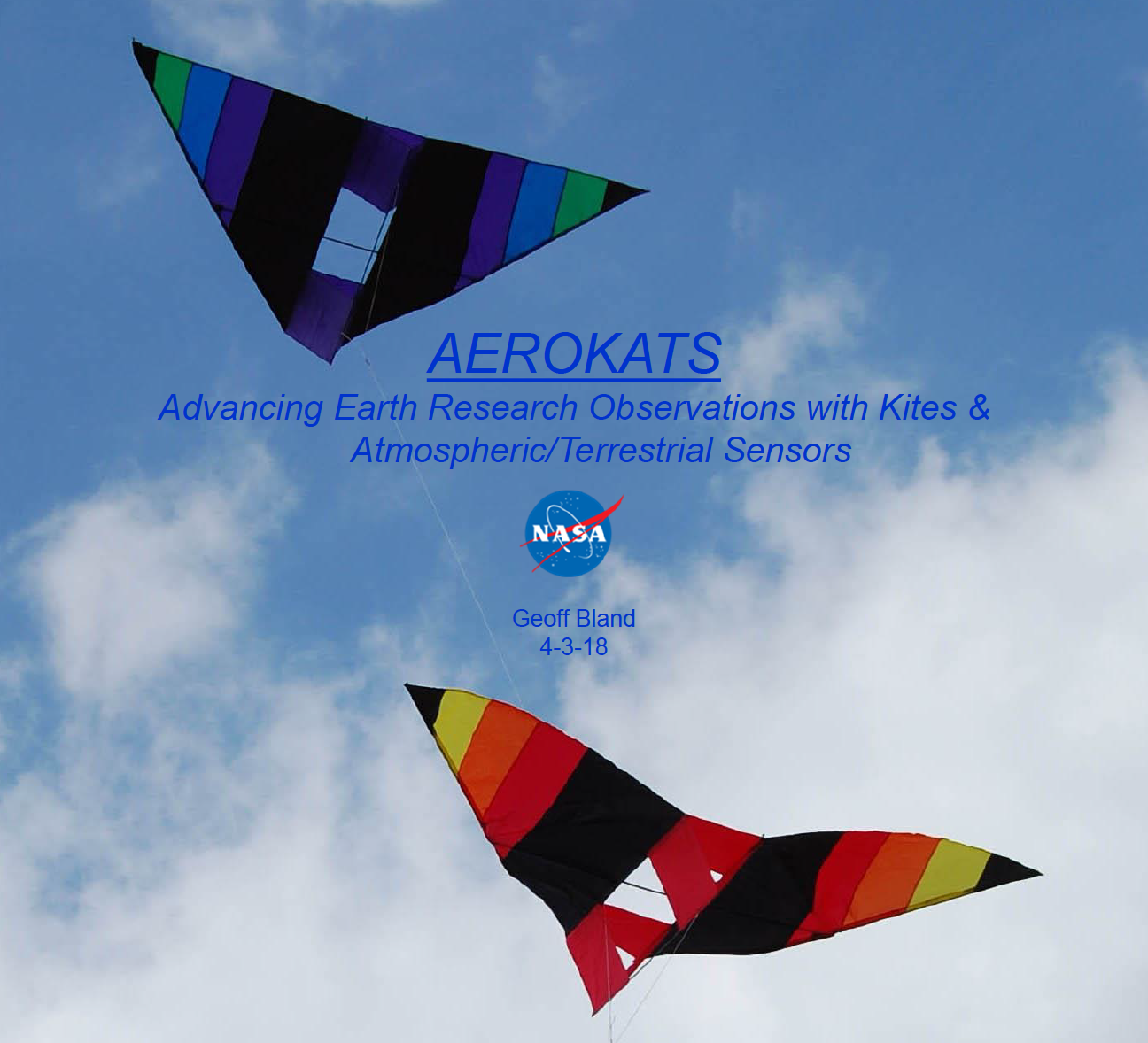 AREN provides a new dimension in learning through the use of AEROKATS. View the presentation below to learn even more.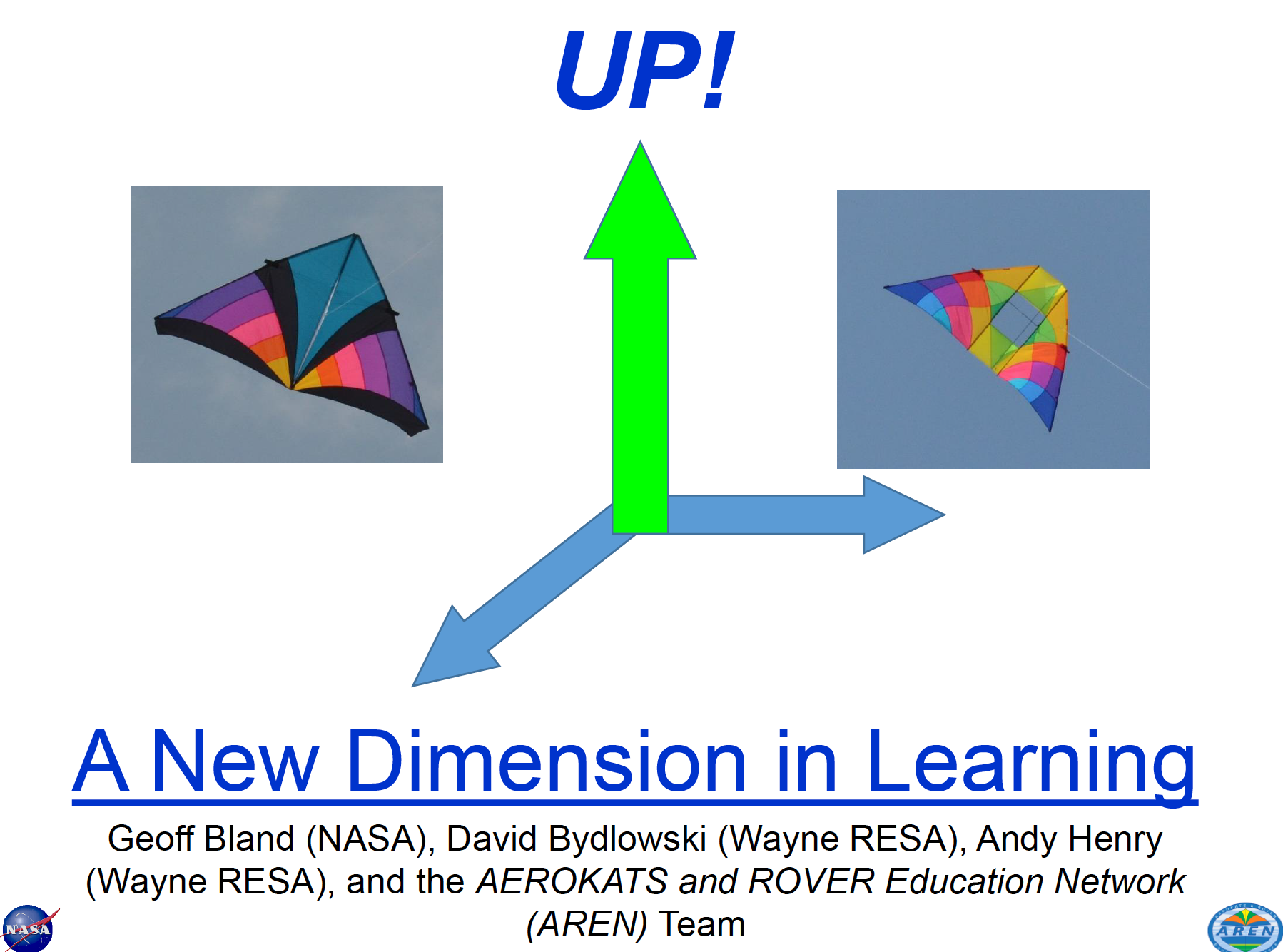 Why Kites?
Kites are an accessible and affordable method for gaining an aerial perspective.

Observation techniques similar to those in use on NASA spacecraft and aircraft can be easily demonstrated and explored.

The kite's "Birds-Eye" vantage point from above is beneficial for many of NASA's Earth science research activities. Kites are well suited for local-scale observations by a wide variety of users.

Teamwork and fun are embedded in AEROKATS kite flights, promoting a unique and meaningul learning environment.
NASA AERONAUTICS mission is to monitor the planet Earth. The AEROPODs are an affordable NASA technology for local communities to collect "local" data. NASA monitors "globally". The AEROPODS allow local communities the opportunity to collect local/regional data to answer such questions as:
What are the current conditions where I am?
How is the Earth changing where I am?
Plus, how exciting that these AEROKATS/AEROPOD payloads now bring something NEW to GLOBE, VERTICAL atmospheric data collection/monitoring, bringing a new dimension to GLOBE.
This helps users to join in NASA's mission to better understand our changing Earth. NASA is monitoring how the Earth is changing globally but how is it changing locally, right where the students and communities? It's an invitation to join in NASA's mission. The AEROPOD payloads help users monitor and investigate current and changing conditions within the Earth System which may impact the local environment, ecosystems and human life. It is important to know how the Earth is changing to make informed decisions to protect our planet and life on Earth. Would you like to participate in NASA's AREN's AEROKAT Remote Sensing Kite Observation Program to investigate and help NASA in answering mission questions:
How is the Earth changing?
How are the changes impacting life on Earth locally?