AREN Partners
Anasphere, Inc. -- Belgrade, Montana
I specialize in the development of sensor hardware for atmospheric measurements, with particular emphasis on basic meteorological measurements and condensed-phase water measurements. I am working on inexpensive new tethersonde designs for flight under kites which may include kit-built versions.
Chesapeake Bay Environmental Center -- Grasonville, Maryland
CBEC has a team with each member designated for a particular component in the overall project. CBEC deals primarily with the water quality monitoring including Rover missions and hand-held sensors. CBEC also promotes data collection and analysis of the data through use of the AEROKATS. CBEC introduces students to mastering kite flying, affixing payloads, collecting, analyzing and interpreting data for determining air quality. You can learn more about CBEC's role with AREN by visiting the AREN link at: https://www.bayrestoration.org/aren-program
Vicki Paulas, Alissa Quinton, and Judy Wink
Goddard Space Flight Center -- Greenbelt, Maryland and Wallops Island, Virginia
Goddard provides aerospace engineers within NASA's Goddard Earth Science Division and work to connect new technologies and operational concepts with teams and hardware for remote sensing and in-situ measurements. The AEROKATS and ROVER designs are a direct result of working within this Earth science community to develop new approaches. Goddard's goal in AREN is to share Scientific Observation, Affordable Technologies, and Mission Operations concepts using innovative AEROKATS and ROVER tools.
Geoff Bland, Brian Campbell, Patrick Coronado, Ted Miles, Kay Rufty, and Sallie Smith
Montana State University -- Bozeman, Montana
MSU Academic Technology and Research is an academic outreach center that offers professional development opportunities for teachers; workforce and lifelong learning courses and programs; and STEM outreach programs for youth and adults. Via MSU's National Teachers Enhancement Network (NTEN -- http://www.scienceteacher.org), MSU will be offering professional development opportunities for educators, including a graduate–credit online Earth Sciences course that provides middle and high school teachers with the basics of atmospheric science and data collection to complement participate in the AREN project. NTEN is a network of online courses for science teachers that was originally established in 1993 with support from the National Science Foundation. It has served more than 20,000 teachers all over the world.
Kelly Boyce, Jamie Cornish, Kim Obbink, and Suzi Taylor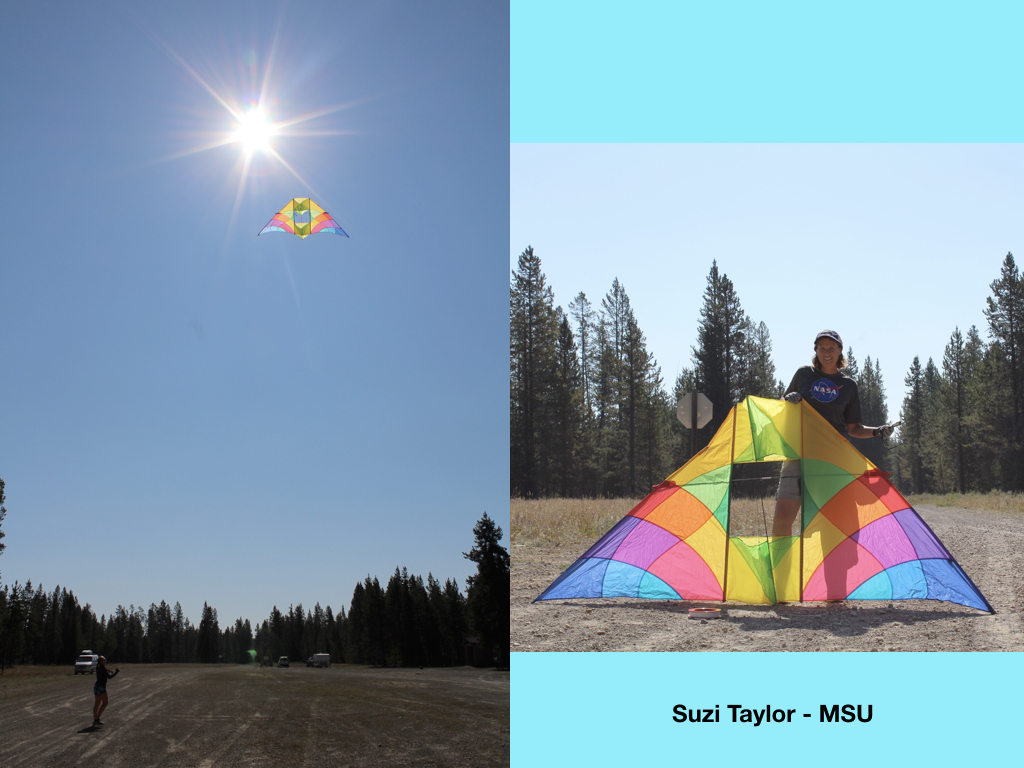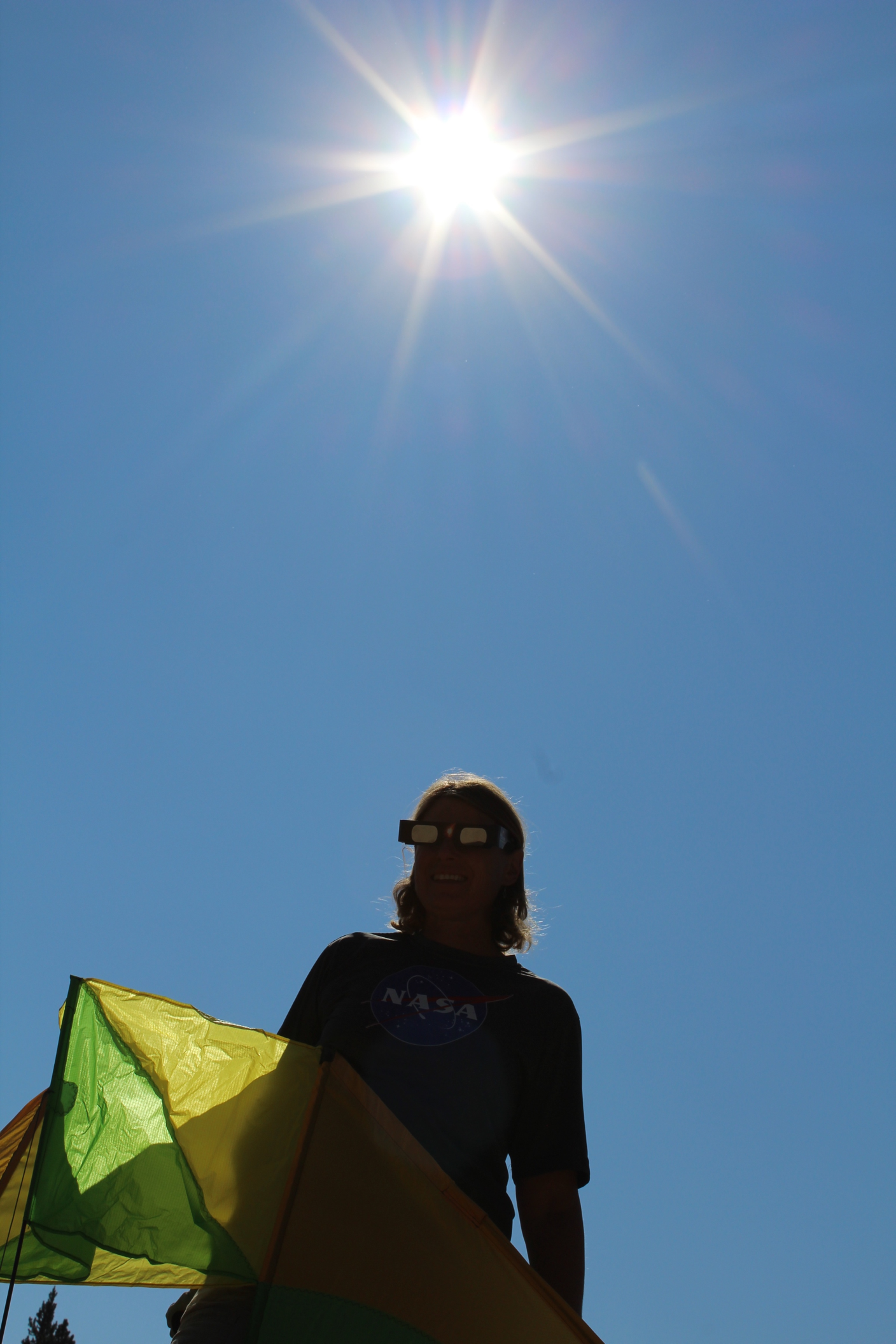 Public Lab -- Providence, RI / Cambridge, Massachusetts / New Orleans, Louisiana / New York, New York
Public Lab is a nonprofit organization that produces, organizes, applies and shares accessible techniques for environmental investigation and accountability. Public Lab envisions a healthier, more equitable world built on collective power and responsibility, where the needs of those most affected by environmental issues come first. As part of the team, Public Lab is exploring modification of existing low cost hardware and software tools to make them suitable for use by students, teachers, and informal participants to study the environment and participate in the GLOBE Program. Resulting products and kits will be made available for purchase through the Public Lab store.
Margie Cohen, Shannon Dosemagen, and Jeffrey Warren
University of Maryland Eastern Shore -- Princess Anne, Maryland
The University of Maryland Eastern Shore (UMES), the state's historically black 1890 land-grant institution, has its purpose and uniqueness grounded in distinctive learning, discovery and engagement opportunities in the arts and sciences, education, technology, engineering, agriculture, business and health professions. As an AREN partner, the Department of Engineering and Aviation Sciences supports the AREN mission through the development and evaluation of AREN tools and activities and integrates Aviation Safety principles into best practices for dissemination to a wider audience. To achieve this, the Department of Engineering and Aviation Sciences is conducting a course in support of AREN objectives in the spring semester of 2017: AVSC 310: Aerial Operations in Remote Sensing. The course covers the operation of aerial platforms, including AREN tools, as it relates to remote sensing in support of various scientific endeavors. The course instructors are members of the AREN team.
Willie Brown, Christopher Hartman, Xavier Henry, and Abhijit Nagchaudhuri
University of South Florida -- Tampa, Florida
This project incorporates GLOBE and AREN tools and practices in the Bulls-EYE mentoring program serving the local Tampa, FL area. Participant costs supported by the award include paid hourly wage positions for mentors, mentee participation costs, and a yearly travel budget for the program coordinator or his designee. Bulls-EYE Mentoring will collaborate with GLOBE by capturing data for the GLOBE database. Written deliverables will detail the experiences adapting GLOBE and AREN tools within the Bulls-EYE Mentoring framework in order to inform future curricular improvements and best practices for ties to Next Generation Science Standards. Funds are also in support of the development and fabrication of ROVER platforms with written deliverables detailing the development of a model for ROVER utilization, economic optimization, and introduction of alternative sensor/platform hardware. A plan for a hardware lending library will also be developed during the project timeframe to make ROVER hardware more affordable and accessible long-term, supporting future AREN project expansion.
Washington College -- Chestertown, Maryland
The Center for Environment & Society at Washington College promotes K-12 STEM education using the acronym REAL, which stands for Real, Experiential, Active Learning. We use buoys, underwater robotics, trees, kites, and other props to convey lessons that connect K-12 educators with their watershed. Online lesson plans will come with assessments, classroom resources, and evaluation tools. They are aligned with NGSS, environmental literacy standards, and ocean literacy principles.
Jemima Clark and Douglas Levin
Wayne RESA -- Wayne, Michigan
Wayne RESA is the PI Institution for the AREN Project. Wayne RESA has been a GLOBE US Partner for 20 years. The focus of our work is on: project leadership; science literacy aligned to the Next Generation Science Standards; AEROKATS and ROVER development, testing and training; training and support for local teacher cohorts; developing the online presence, and increase the extent of the GLOBE Program.