Agriculture Protocol Bundle
Agriculture is an important source of livelihood in most parts of the world. Before the industrial revolution, it was the primary economic driving force for almost every country worldwide. Even today, around 70% of the world's population relies directly on agriculture as a means of livelihood.
Agriculture also changes as you move across the globe. How land is used agriculturally is based on climate conditions, the type of crop being grown, the scale of cultivation, farming intensity, mechanization level, combinations of livestock, and much more. Check out the pictures below for a brief example of the different ways agriculture can manifest throughout the world: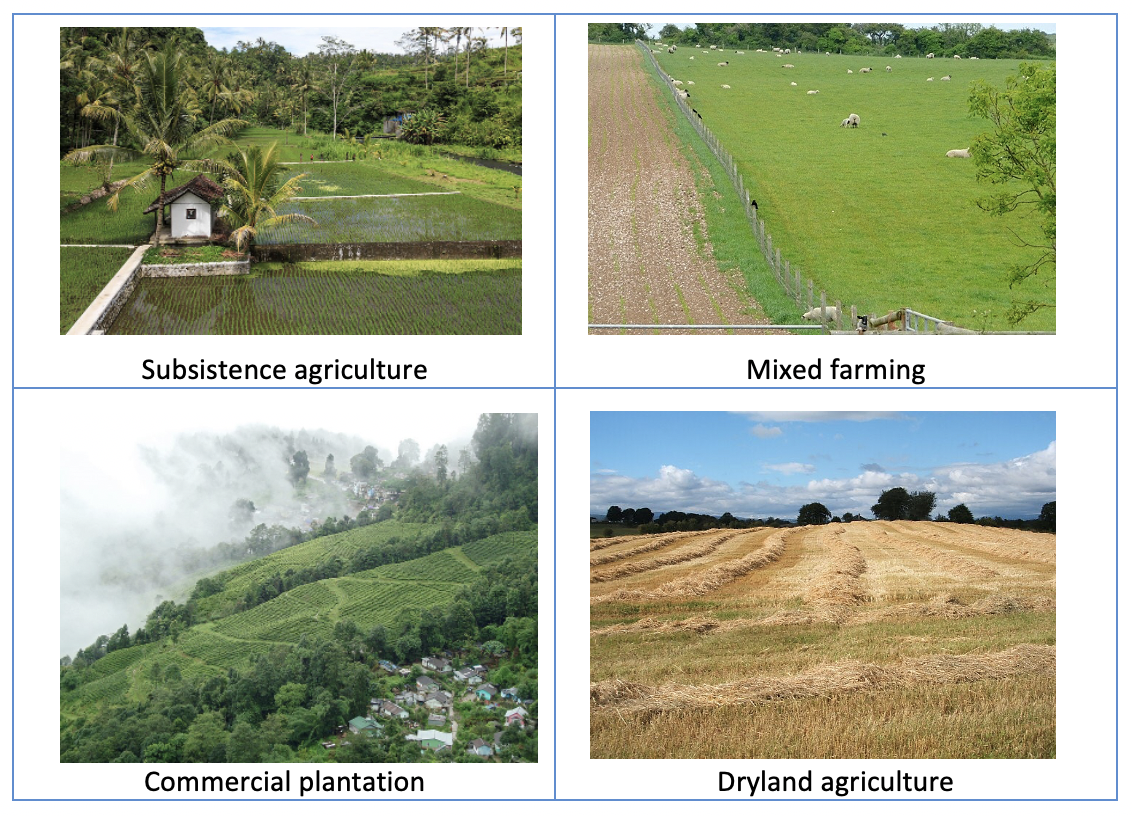 Agricultural Advances Over the Years

As Green Revolution technologies have advanced over the years, countries have been able to drastically increase their agricultural productivity with increasingly less human labor. Between 1960 and 2015, worldwide agricultural production more than tripled due to these technologies and a significant expansion in the use of land, water, and other natural resources for agricultural purposes.
However, many institutions now recognize that these prodigious benefits were often accompanied by negative consequences like land degradation, salinization of irrigated areas, over-extraction of groundwater, the build-up of pest resistance, and the erosion of biodiversity. Furthermore, anthropogenic climate change is also greatly impacting agricultural yields. As the most important factor influencing the suitability of a crop to a particular region, climate accounts for more than 50% of crop variation.
Inside the Agriculture Bundle, you can find a collection of protocols, prompts, and projects related to these issues and their intersections with various Earth Spheres.
---

Bundle Overview