Re: The Abuse of Nature - Collaboration Forum - El Niño
THE ENSO Phase III Community
Welcome to Phase III of the ENSO Student Research Campaign: "Water in Our Environment". You can share ideas, upload documents and post questions.
If you join this Community as a member, you will receive an email from other members who post to the forum, and your posts will be sent to everyone, so join us and start posting!
The group that was involved in the Global Water Quality Collaboration (GWQCG) will now be conducting their study on the GENESIS thread under the ENSO III Project. Please follow the link if you are interested in joining, participating or interested in following their work.

Akinwumiju Akinola, modified 2 Years ago.
Youngling
Post: 1
Join Date: 6/16/16
Recent Posts
Without Man, the environment will find it easy to undergo self purification. The impact of man on the environment is overwhelming and nature has no choice than to react to the abuse. The mishandling of the environment (such as the discharge of effluents into water body, direct dumping of refuse and toxic wastes into water body and wetland and indescrimate use of harmful chemicals) could hurt mankind in the process of time.
There is therefore an urgent need to halt the ongoing abuse of nature.
And this Collaboration Forum on "Water in Our Environment" is a positive step towards this direction.
I am highly excited to be part of this forum.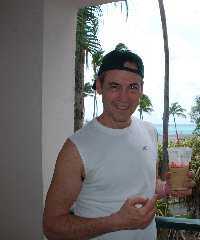 Robert Connick, modified 2 Years ago.
Padawan
Posts: 55
Join Date: 6/18/12
Recent Posts
Hi Akin. Thanks so much for responding. Somehow, your post is not listed under the Global Water Quality Collaboration Group forum but under a separate thread. I will try and see if it can be transfered to that forum. If not, I will try and send you the correct web address for adding your thoughts into the correct group. Enjoy the day and we look forward to working with you.  Bob
GLOBE Members' Activities
Members
This community has 97 members.