European Phenology Campaign: Autumn 2020
Event Date: 08/31/2020 - 12/31/2020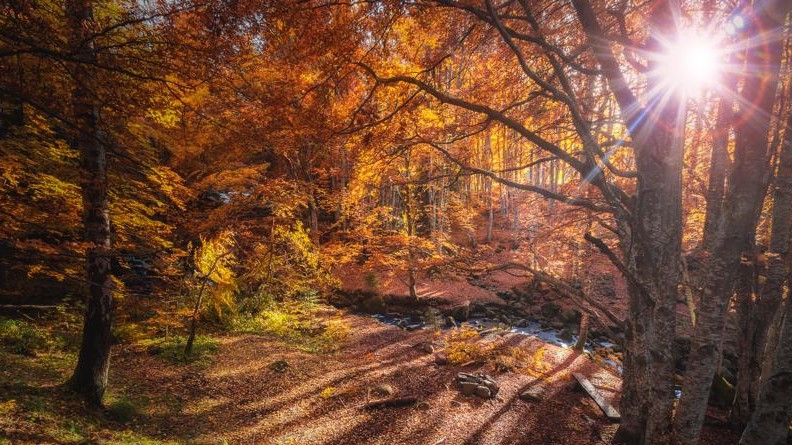 The 2020 My Tree in Autumn Observation Campaign (Phenology Campaign) starts in September, and will run through December. Register for the campaign and observe your tree preparing for a winter sleep with three short GLOBE activities.
REGISTER HERE until 10 September
What Can You Do?
Select one of the seven species that GLOBE students around Europe follow in autumn:

Follow three short activities that will guide you through the observations of leaf color change.
Share your results and pictures with other schools at the discussion forum.
Upload your measurements into the GLOBE database.
Autumn campaign highlights
Webinars: There will be meetings with scientists, sharing of experience and information on working with GLOBE data and apps. The first webinar "All you need to know about the Autumn campaign" will be held on 21 September. To join, sign up here.
Measuring tree height: Learn more about your tree and help scientists at the same time. Try a new activity "How tall is my tree."
New cooperation with Trees Around the GLOBE campaign: the opportunity to share and exchange information and experience with the worldwide GLOBE community of schools and scientists.
School collaboration group: school collaboration goes on. Get in touch with international students while learning about phenology. To join, tick "I want to join the collaboration group" in the registration form. By September 16th you will be matched with a partner school and you can start exchanging pictures and data or even plan a phenology project together.
Let´s find out when, how, and why the tree prepares for winter sleep.
For more information attend the webinar on 21 September or contact the GLOBE Program Region Coordination Office, Ms. Lenka Kleger at lenka.kleger@terezanet.cz
Event Topics: Campaigns and Projects (IOPs, etc)
type: globe-events
Events origin: Europe and Eurasia
Comments