GLOBE Games 2019 in the Czech Republic
Event Date: 05/30/2019 - 06/02/2019
Location: Kadan, Czech Republic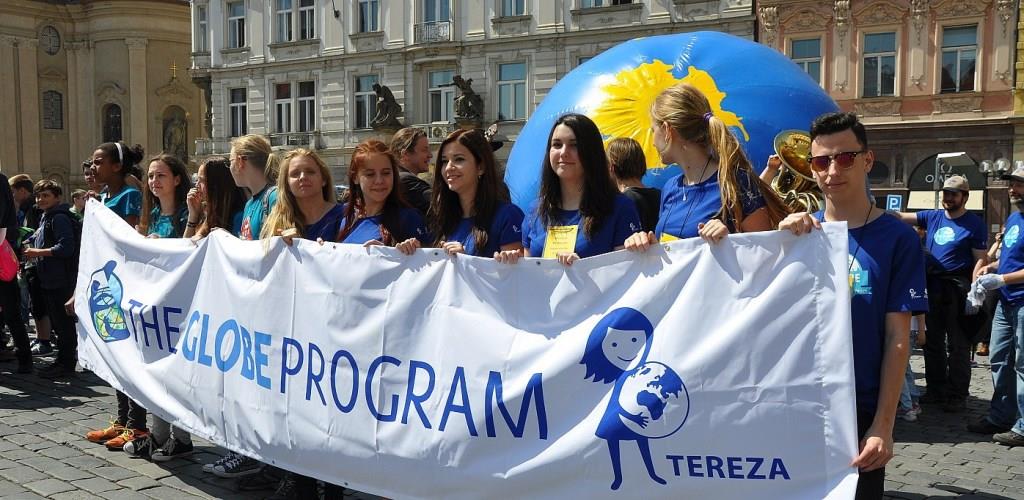 We would like to cordially invite students and teachers to join GLOBE Games 2019 in the Czech Republic. This event provides the unique opportunity to meet face-to-face with other GLOBE teams, gain new experience and knowledge, and initiate inter-school collaborations.
GLOBE Games 2019 are organized by TEREZA Educational Center and hosted by Kadan High School.
Come and share the results of your research together with students from the Czech Republic and other countries, learn from scientists, and enjoy outdoor research activities!
When & Where?
From 30th May to 2nd June 2019 in Kadan - a historical city that is located in the northwest of the Czech Republic, on the banks of river Ohre.
How to Join?
Download the application form and send it to globe@terezanet.cz by 28th February 2019.
Conditions for Participants
The number of participants is limited to a maximum of 6 students and 2 teachers from one school. Students must be at least 12 years old, and knowledge of English is required. GLOBE country coordinators and teachers without student teams are also invited.
Students will present their research during the GLOBE Student Conference. Please prepare a presentation about your research that will include your research question, hypothesis, research plan, experiment and results and send it to us. You will receive feedback to your presentation.
If you have any questions, please contact us at globe@terezanet.cz.
Participation Costs
Option 1: 60 EUR/person, GLOBE school accommodation
Accommodation in the GLOBE school: 6 EUR/person/3 nights. Teachers and students sleep in a classroom that might be shared with another team. (You need to bring your own sleeping bags and mats.)
Meals: 24 EUR
Participation fee: 30 EUR
Option 2: 80 EUR/person, student dormitory accommodation
Accommodation in the student dormitory: 26 EUR/person/3 nights.: There will be separate rooms for teachers and student. Rooms can be shared by teachers or by students from different teams.
Meals: 24 EUR
Participation fee: 30 EUR
Option 3: 54 EUR/person, accommodation is NOT INCLUDED
Meals: 24 EUR
Participation fee: 30 EUR
The participation fee 30 EUR/person includes:
GLOBE Games T-shirt
Travel costs related to the program (excursions, sightseeing)
The assistance of volunteers of the TEREZA Educational centre and collaborating schools
GLOBE Games information and working materials in English
The price of meals includes:
3 meals a day, meat and vegetarian version provided in a school canteen
The first meal is Thursday dinner; the last meal is Sunday breakfast.
If you have any special requirements regarding accommodation or meals, please let us know in advance. Changes in accommodation type or locality, and/or changes in meal types or times will not be accepted after arrival.
Event Topics: Meetings
type: globe-events
Events origin: Europe and Eurasia
Comments