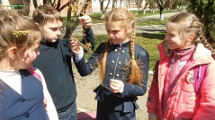 04/01/2016 - 05/16/2016
Ukrainian student phenology campaign
GLOBE Ukraine announces a second student phenology campaign. The aim of the campaign is to engage students in investigation of the vegetation cycles of wild cherry (Prunus cerasus) and Nanking cherry (Prunus tomentosa). Last year more than 600 students from Ukraine participated observed budburst of cherry species and entered data to the GLOBE website. This year we invite students and teachers from other European GLOBE schools to participate in the campaign.
>>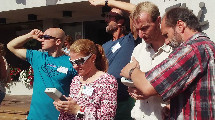 10/12/2015 - 11/16/2015
Aerosol Campaign in Europe 2015
Help to observe aerosols and track down the air pollution! Join the Aerosols campaign 2015 from October 12th till November 8th in Europe!
>>