GLOBE Tips for Learning under COVID-19
GLOBE presents learning opportunitites for those under pandemia restrictions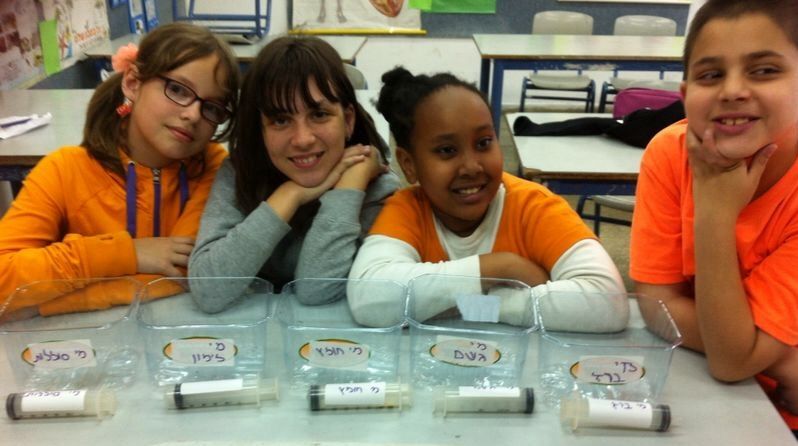 Dear teachers, students, scientists, coordinators and GLOBE friends,
Europe and Eurasia Regional Office started this page to help you to learn under the new conditions of the COVID-19 crisis. Here we come with an overview of learning opportunities and online resources that GLOBE Program provides for teachers and students who started with "home-schooling":
From classrooms to homes: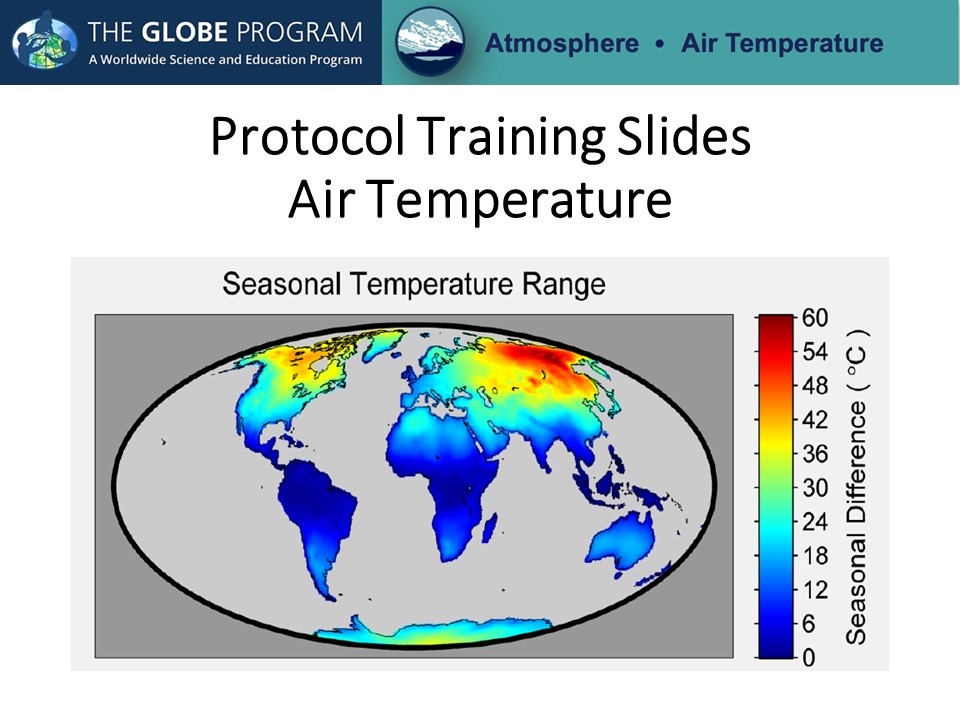 Many of the GLOBE classroom learning activities can be used for students who learn at home now. Check the database and filter out an activity according to the age of students and topic: https://www.globe.gov/do-globe/classroom-ready-activities/learning-activities
Teachers can use GLOBE online modules (e-trainings) to prepare lessons for students on topics such as water pH, soil, mosquitoes, clouds, weather and many more. They are available for free to download as ppt presentations.The modules are grouped under four areas of Biosphere, Atmosphere, Pedosphere (Soils) and Hydrosphere: https://www.globe.gov/get-trained/protocol-etraining
See how the GLOBE coordinator of Israel, Mrs. Refaela Babish, broadcasted a lesson on Clouds to thousands of students learning at home in Israel: https://www.youtube.com/watch?v=uTVjp4HN5-w&feature=youtu.be
You can´t go out? Observe clouds from your window!
You can still use an amazing smartphone app called GLOBE Observer to track down clouds and contrails right from your balcony or terrace. You may actually spot less of contrails than ever before - due to the decline in air traffic!
Once you have taken an observation, you will get an email from NASA in couple days that compares your observation with an image taken from a satellite.
Phenology Campaign under Covid-19 restrictions
Do you have a tree in your garden and can you go outside?
Observe the buds and the first leaves. Measure how fast a leaf grows. Go to My Tree in Spring (Phenology) Campaign page to download an easy guide on how to do this. You can even share photos of your tree at the forum and see how fast trees green up in other parts of Europe.
Are outdoor activities restricted?
Use GrowApp to take pictures of a tree that you can see from a window and post them to the Forum of the Phenology Campaign.
Many of the carbon cycle activities can easily be made from the safety of your homes:
GLOBE Program webinars
Join Trees Around the GLOBE webinar on Tuesday June 2 at 8 pm UTC / 10 pm CEST:
"An overview of the combination of trees, land cover, water quality, and mosquito habitats" prepared by Club de Ciencas Huechulafquenin, Argentina and Brian Campbell (NASA).
To join the webinar, please send an email to Brian Campbell at brian.a.campbell@nasa.gov
Recording of the Trees Around the GLOBE webinar from April 14:
"Trees Around the GLOBE: Students from around the GLOBE share their amazing research" prepared by Brian Campbell (NASA) together with teachers and students from GLOBE schools.
Recording of the Green Up - Phenology webinar from Thursday April 2:
"How to enter the data and how to create a graph of a growing leaf using GLOBE Visualisation tool" that was organized by GLOBE Program Europe and Eurasia Regional Office.
Recording of the lesson on Phenology and Carbon Cycle from April 29:
"Why is phenology important and what role trees play in the carbon cycle" that was organized by GLOBE Program Europe and Eurasia Regional Office together with the Czech Hydrometeorology Institute in Prague.
Students can practice research skills.
Check the page that explains Steps in the scientific process, downlaod a GLOBE Science Process poster or a presentation on the same.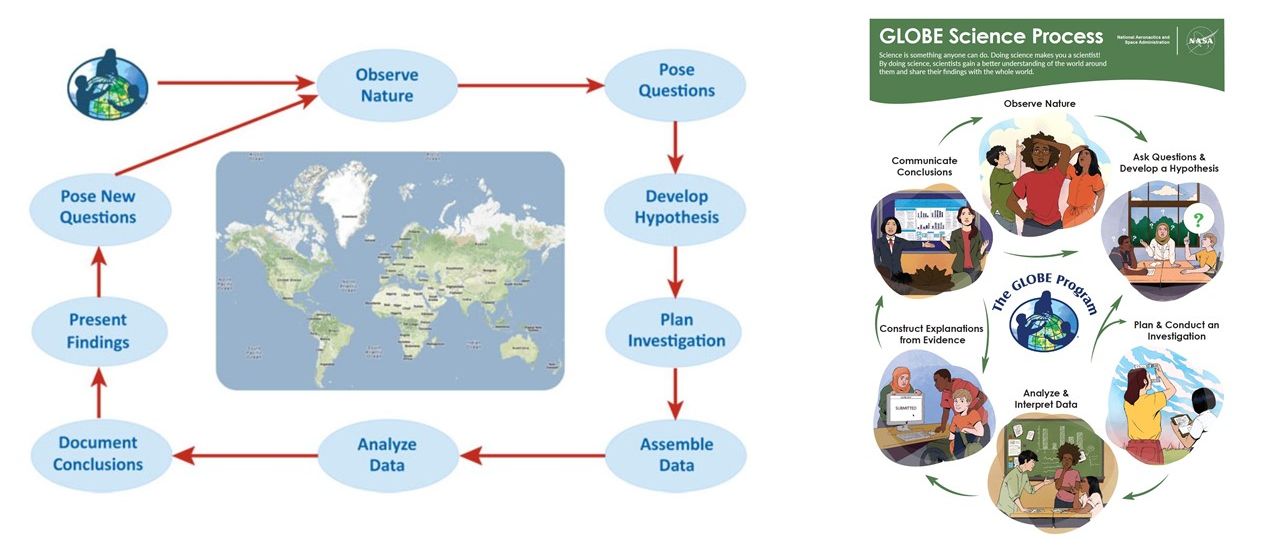 And what about the youngest kids?
Ask their parents to read out a GLOBE Elementary Story Book to them. For example about kids who investigate what went wrong with the planet Earth climate or about a doggie called Scoop who helps children to learns about soils. Download all story books for free! With each story book, kids can also have fun with easy learning activities, such as Why(not) so blue, a simulation of air pollution by driping milk into a glass of water.
GLOBE Elementary story books are also translated into Arabic, French, German, Norvegian and Spanish.
To read the full response of the GLOBE Program to the pandemic situation please check the following page: