GLOBE Video Campaign extended till October!
Aug 28, 2015
GLOBE VIDEO CAMPAIGN
EXTENDED till October 31th!
Dear GLOBE COMMUNITY in EUROPE & EUROASIA COUNTRIES,
It's about time to express our celebration of 20th Anniversary of the GLOBE Program.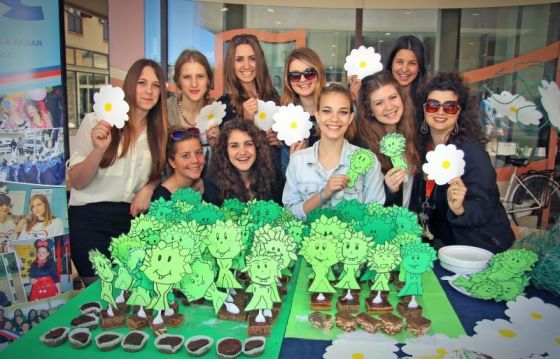 We invite each GLOBE School to create a short (2 minutes or less) video that illustrates
How do we celebrate the anniversary of the GLOBE Program?
How it's benefiting the environment of their school or local community?
Entries should also include contact information and transcripts of the video. (Note: If video is not in English, also provide a transcript in English.)
Please send your video till October the 31TH 2015 .
Upload video to your favorite video sharing website (e.g., YouTube, Teacher Tube) and send the link to your national coordinator and to GLOBE Regional Office europe@globe.gov
Schools may enter more than one entry and videos may be created by individuals or teams of students.
Schools also need to submit a simple document signed by the maker of each video (this can be printed, signed and send by e-mail).
Need inspiration? Watch video we already have from GLOBE Schools!
Link to all videos will be posted on the web globe.gov.
GOOD LUCK!!!
type: globe-news
News origin: Europe and Eurasia
---
Comments