What's on GLOBE during fall 2018?
Oct 08, 2018
The school year is already in full swing and The GLOBE Program is prepared with many activities, campaigns, events, webinars.
What is coming during next three months?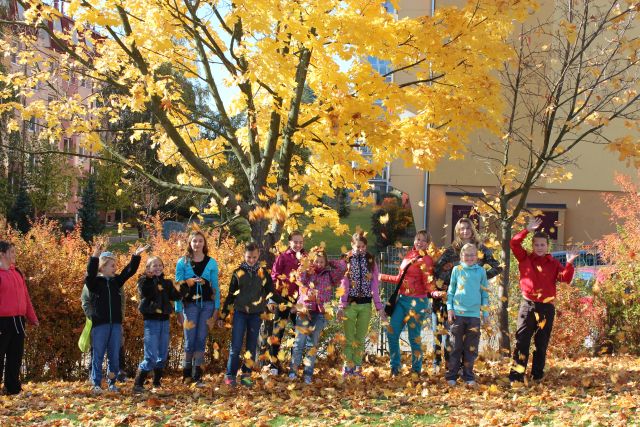 Phenology campaign for Europe & Eurasia will continue until the last leaves fall. So, join now - before the leaves start turning yellow.
What can you do?
September 15, 2018 - September 15, 2021
We invite your schools to join the Trees around the GLOBE Campaign. The main focus will be on the height of the trees, land cover, phenology and the vegetation biomass (Carbon Cycle). Students can join the campaign by studying the vegetation from below, whereas the satellite will see it from above.
What can you do?
Use GLOBE protocols to measure tree height (part of the Biometry Protocol)

Take measurements of Land Cover Classification, Green Up / Green Down, and Carbon Cycle. in order to put the tree height measurements into context
Join webinars that will be a vital part of the campaign. Each month, beginning in September 2018, we will focus on the scientific research of trees, bringing in experts from around the world to share their current research experiences with trees. Webinars that have already passed can be viewed in archive.

Join the campaign in October and December.
The main research question that needs to be answered is "How does surface cover affect surface temperature?" Students can set up research studies at their own school such as looking at the difference between paved and unpaved areas, such as a grassy area.
What can you do?
To collect and submit Cloud Data, Air Temperature and Surface Temperature to GLOBE. Take measurements on 5 different days within October and December

Investigate how surface temperature changes between schools

Look at how cloud cover or humidity affect the surface temperature

GLOBE is pleased to host the 2019 GLOBE International Virtual Science Symposium (IVSS). The IVSS is a way for primary through undergraduate students from all GLOBE countries to showcase the results of their hard work by sharing their research projects. Now it's time for your students to show the world what they've learned!
What can you do?
Join the Webinar: Dr. Julie Malmberg from the GLOBE Implementation Office (GIO) will host an informational webinar about the 2019 IVSS at 4:00 p.m. GMT / 6:00 p.m. CET on Thursday, 25 October 2018. (A recording will be available after the webinar.) Click here on 25 October to join the webinar.
Submit your student project - deadline- April 10th. Top four projects will win a prize of $2,000 to help offset the costs of attending the 2019 GLOBE Annual Meeting in Detroit, Michigan, USA.

Volunteer scoring and mentoring projects –STEM (science, technology, engineering, and math) professionals, GLOBE alumni, teachers, graduate students, and other interested community members are invited to volunteer to assist scoring the projects.
Timeline:
Informational Webinar: 25 October 2018; 10:00 a.m. MT/12:00 p.m. ET/4:00 p.m.
Reports Accepted: 01 January 2019 to 10 April 2019
Due Date for Student Reports: 10 April 2019
Judging Webinar: 25 April 2019 (More information will be sent to judges in 2019)
Judging Period: 26 April to 05 May 2019
Feedback and Virtual Badges Shared: 17 May 2019
Drawing for Stipends: 17 May 2019

Starting in October, you can be part of a project to create more detailed satellite-based global maps of land cover by sharing photos of the world around you in a new NASA citizen science project. The project is a part of GLOBE Observer, an extension of GLOBE's citizen science program that lets you contribute meaningful data to NASA and the science community.
What can you do?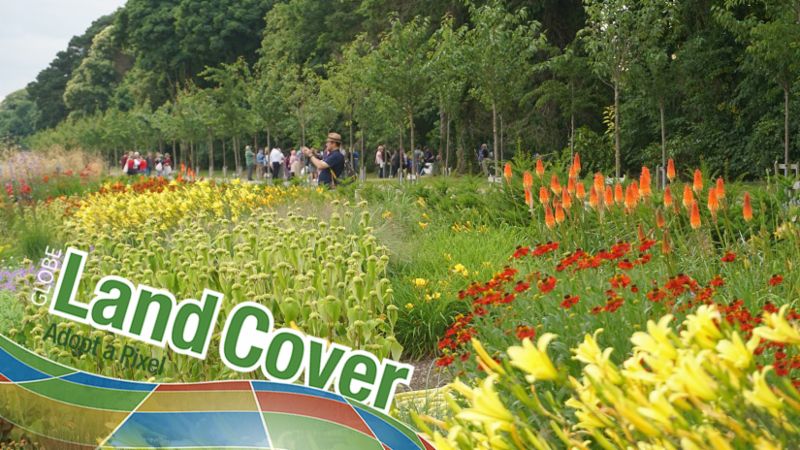 photograph the landscape with smartphones, identify the kinds of land cover you see (trees, grass, etc.), and then match your observations to satellite data

download the app "Land Cover: Adopt a Pixel" from Google Play or the App Store, register, and then open the Land Cover module – an interactive tutorial will teach you how to make land cover observations.
For more information, click here!
Do you have any other interesting plan that you would like to share with Europe and Eurasia GLOBE Community? Let us know!
With regards,
Dana, Bara, Lenka
GLOBE Europe and Eurasia Region Coordination Office
News origin: Europe and Eurasia
---
Comments
Please
log-in
to post comments