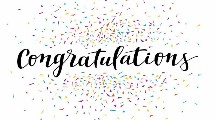 06/04/2018
2018 GLOBE International Virtual Science Symposium Conclusions
14 schools from the Europe and Eurasia region submitted their projects to the 2018 International Virtual Science Symposium. One of them, the project of Helen Parkhurst school from the Netherlands, was among the 4 winners of the drawing, which took place on 6 April. The winners will receive a $2000 USD stipend to help attend the GLOBE Learning Expedition in Killarney, Ireland.
>>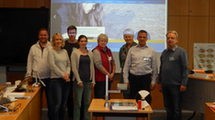 05/27/2018
GLOBE Teacher Training Hosted in Paderborn Germany
The world`s largest computer museum in Paderborn Germany hosted a GLOBE teacher training covering atmosphere and hydrology protocols. The event was organized by GLOBE Deutschland, and took place on 25 April.
>>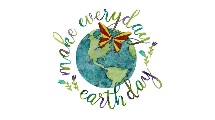 05/18/2018
Earth Day Celebrations in Macedonia
Macedonian teachers and students celebrated Earth Day by a series of remarkable events organized at Dimitar Miladinov Elementary School in Skopje and the Goce Delcev High School in Valandovo.
>>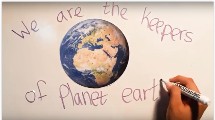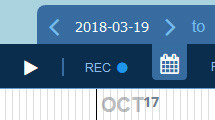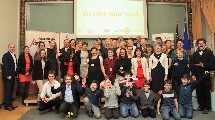 04/09/2018
Czech GLOBE Stars 2018
Three Czech GLOBE schools have been awarded with the title "Czech GLOBE Star 2018" for their significant achievements over the past year. The award organized by GLOBE Czech Republic took place at the American Center in Prague.
>>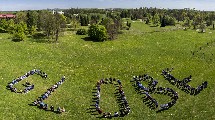 01/30/2018
The GLOBE Program in the First Half-Year of 2018
The GLOBE Program experience in 2018 brings many interesting projects, meetings, and campaigns. In this overview, you can see the main program activities and many possibilities for you to participate.
>>