Doing research
Scientists use the data
Scientists compare the data you send with satellite data. In this way they hope to better understand the role of climate change on plants. You can help them by taking pictures and collecting GLOBE phenology data!
Be a scientist yourself
We recommend students to not only take pictures and GLOBE phenology measurements, but also start your own research.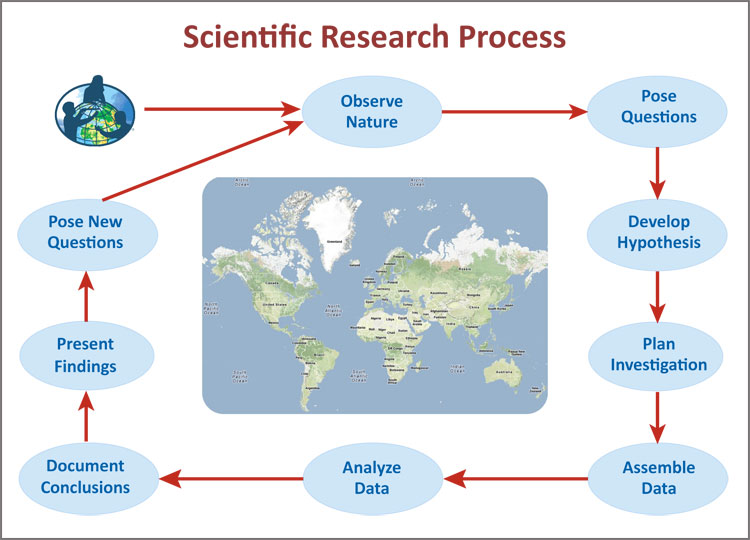 Help for the steps in the Scientific Research Process
Observe nature
Pose questions. Example research questions | Worksheet to Evaluate Research Questions
Develop hypothesis
Plan investigation
Assemble data. Use the GrowApp to take pictures and the GLOBE data entry app to submit GLOBE data. The GrowApp data is currently not connected to the GLOBE database.
Analyze data. Use the GLOBE Visualization system
Document conclusions. How to Create a Research Report | example Research Report | see reports and upload your own.
Present findings. Join the Virtual Science Symposium.
Pose new questions.
Read more general information about the Scientific Research Process...