Get inspired - Student Research projects
What is happening to the Fig Trees in Malta? - Gozo College Middle School, Malta

Students researched why part of the observed fig tree died and found very interesting results.

Cooperation of OŠ Đurmanec Croatia and Zhoravsky Secondary School, Ukraine

Results of 2018 Autumn observations and cooperation.

Renewal of the pear orchard near Želina - Kadan high school, Czech Republic

Students use phenology observations to find out, which pear tree species grow in their orchard.

Elementary School Vladimir Nazor Virovitica, Croatia organised meeting with two other school.

The schools exchanged experiences, studied a birch tree and worked with GrowApp.

GrowApp European Collab. Project Autumn - Troškūnai Kazys Inčiūra gymnasium Anyk. distr., Lithuania

Presentation of results of the 2017 Autumn Phenology campaignn research

Taybes old oak - Alhekma Elementary School,Israel

Students protect and study the old oak In Taybe - video.

GLOBE in our Yanoh School - Yanoh Elementary School, Israel

Students speak about their fig monitoring project - video (minute 1:13 to 3:00).

European Phenology Campaign 2018 - Primary School Ivane Brlić-Mažuranić Virovitica, Croatia

Students of Virovitica, Croatia introduce their research and team for 2018 Spring Phenology Campaign.

Jak dlouho stromy spi - Ceska Trebova high school, Czech Republic

Presentation of green-up and green-down observations and pollen research. In Czech only.

Chceme barvu znáti…s rozkladem jsme spjati - ZŠ Vsetín Rokytnice 436, Czech Republic

Students investigate leaf pigments using paper chromatography. In Czech only.

Globe Movie - Beit Hanina School, Israel

Students joined 2018 Spring Phenology campaign and observed a fig tree - video (phenology part starts at minute 2:46).
Would you like to share your phenology project with other GLOBE schools? Please send it to us to llenka.kleger@terezanet.cz.

About research
Scientists use the data
Scientists compare the data you send with satellite data. In this way they hope to better understand the role of climate change on plants. You can help them by taking pictures and collecting GLOBE phenology data!
Be a scientist yourself
We recommend students to not only take pictures and GLOBE phenology measurements, but also start your own research.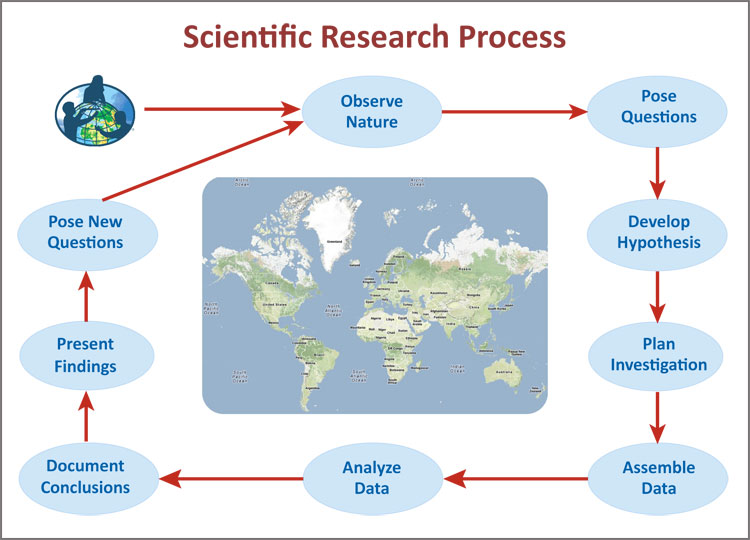 Help for the steps in the Scientific Research Process
Observe nature
Pose questions. Example research questions | Worksheet to Evaluate Research Questions
Develop a hypothesis
Plan investigation
Assemble data. Use the GrowApp to take pictures and the GLOBE data entry app to submit GLOBE data. The GrowApp data is currently not connected to the GLOBE database.
Analyze data. Use the GLOBE Visualization system
Document conclusions. How to Create a Research Report | example Research Report | see reports and upload your own.
Present findings. Join the Virtual Science Symposium.
Pose new questions.
Read more general information about the Scientific Research Process...