Students Enjoy GLOBE Meeting in Bad Lippspringe, Germany
Jun 19, 2017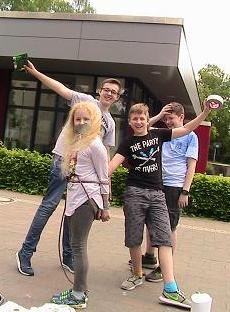 Students from three German schools met from 24 to 26 May 2017 in Bad Lippspringe, Germany to share their experiences and knowledge. The students presented their learning from yearlong activities while enjoying various outdoor activities planned for them, and had a mutually satisfying and joyful time together.
The meeting was organized by GLOBE Germany. In all, 12 students and 5 teachers from schools in Paderborn - Schloß Neuhaus, Unna and Bad Lippspringe got together. "We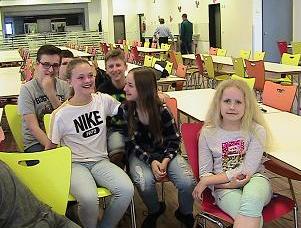 enjoyed GLOBE activities and had a pleasant and inspiring time together," said Anna Heyne-Mudrich, Head of GLOBE Germany. The event was organized in partnership with Westphalian Academy of Environmental Education; Wuppertal Institute for Climate, Environment and Energy and UBI: Initiative of environmental education in Westphalia.
The three-day program started with student project presentations. Four additional GLOBE schools from Hamburg, Altenburg, Konstanz and Lüchow-Danenberg contributed to the event by sharing online materials about their projects. The program continued with a public lecture about electronic waste, delivered by Julia Nordmann, a scientist from the Wuppertal Institute of Climate, Environment and Energy.
The next day, students enjoyed an outdoor group task -- water research in the Lippe River, urban gardening activities at the Westphalian Garden Exhibition, and creating fantas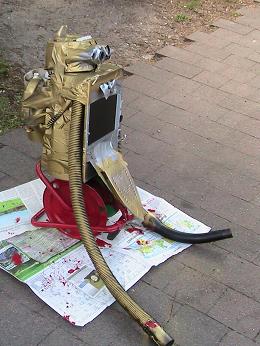 y objects from electronic waste that they previously collected. The students were able to use the evening time as well, as the clear night sky enabled them to complete a GLOBE at Night activity – Search for the Lion.
On the last day, students visited the Westphalian Garden Exhibition in Bad Lippspringe 2017, where they enjoyed a photo competition.
"We are grateful to Gesamtschule Bad Lippspringe, which offered its premises for sleeping and cooking and also provided much needed other facilities for the successful and enjoyable event and also hosted an exhibition about Climate change, by the German National Foundation Environment." concluded Anna Heyne-Mudrich.
type: globe-news
News origin: Europe and Eurasia