The GLOBE International STEM Network (GISN)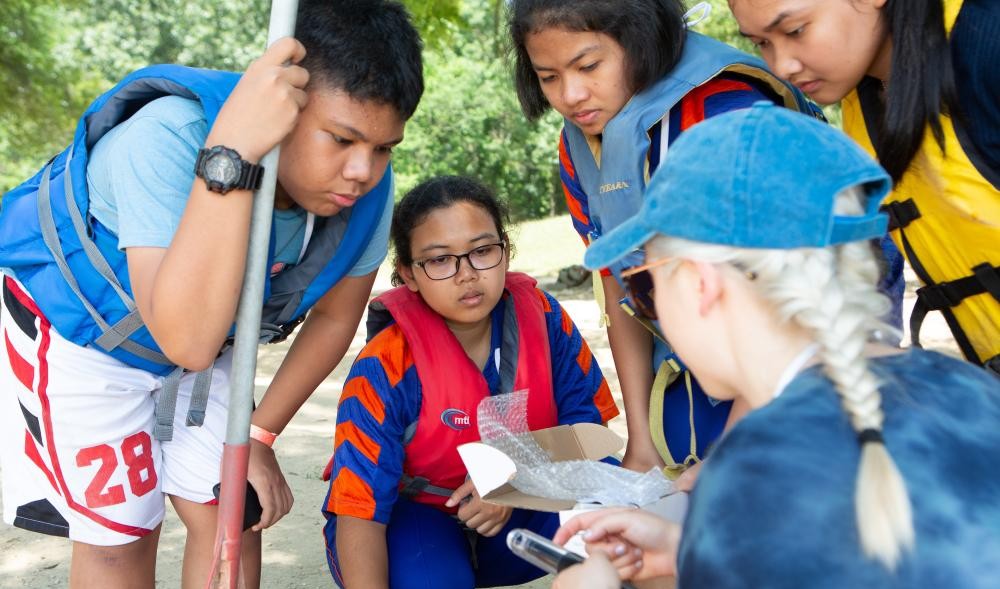 The GLOBE International STEM Network (GISN) is the bridge connecting the researchers of today with those of tomorrow. An international coalition of science, technology, engineering, and mathematics (STEM) professionals, members of the GISN work to promote Earth science and education in schools and classrooms. These professionals can act as student mentors for research projects, volunteer as judges for school and virtual science fairs, or form other meaningful relationships with students, teachers, and STEM professionals.
 
Vision
"A global community of STEM professionals cultivating local research that contributes to a global understanding of Earth system science for students, teachers, and other STEM professionals."
Mission
"To enhance environmental literacy by promoting the use and collection of GLOBE data in support of student and GISN member research, supporting and mentoring students and other GISN members in their Earth science investigations, and collaborating with teachers and STEM professionals around the world."
---
Get Involved
The GLOBE community spans 125 countries with thousands of trained teachers leading their students in the gathering of quality environmental data. When you become a GISN member, you become part of that community, providing an important professional perspective on the science conducted in the classroom from the elementary to the undergraduate level.
You can also enhance your own research by expanding your observational network through new Field Campaign or Protocol proposals. This creates a synergistic relationship between the professional science community and GLOBE students, who have uploaded over 200 million measurements to our databases since 1995. These measurements have already exhibited their value in supplementing inquiry-based Earth science projects organized by NASA and other agencies. Furthermore, GLOBE has a host of materials you can use to complement the public outreach and educational components of your project.
Learn more about how GLOBE data has been used in scientific publications
GLOBE students want to contribute in a meaningful way to real-world science that impacts both their community and the world at large. Through STEM professional mentorships, you'll help inspire the next generation of scientists and increase overall scientific literacy in the general public.
---
Become a Member
To become a full member of the GISN you must be:
A STEM professional
Reside and/or be employed in a GLOBE country
You must also fulfill one of the following:
Hold a Master's or Ph.D. in a science, technology, engineering, or mathematics (STEM) field
Hold a B.S. in a STEM field and have at least five years of experience working in a STEM field
Be working toward a Ph.D. in a STEM field
Note: "Early Career STEM Professionals" are a subgroup of the GISN. To join this subgroup, you must be an upper-level undergraduate or master's students pursuing a degree in STEM or a graduate working in STEM with fewer than five years of professional experience
---

Related Resources